Article by Online Editor
Designer
Above: Max Pritchard Architect, Barossa Valley Glass House. Photo by Sam Noonan
Twenty of South Australia's best architectural projects of 2013 have been honoured at The Australian Institute of Architects (AIA) annual South Australian Architecture Awards, held on Friday 14 June at the Adelaide Entertainment Centre.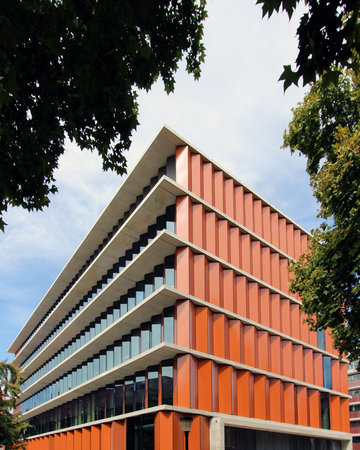 The evening's top prize, the Jack McConnell Award for Public Architecture, was presented to BVN Donovan Hill and Hames Sharley (architects in association) for The Braggs at The University of Adelaide. The university's new research facility has been externally designed to echo the building's internal focus. Dedicated to photonics and advanced sensing, the research hub stands as a crystalline glass structure which reflects and refracts sunlight and provides a light-filled working space representative of the program it houses.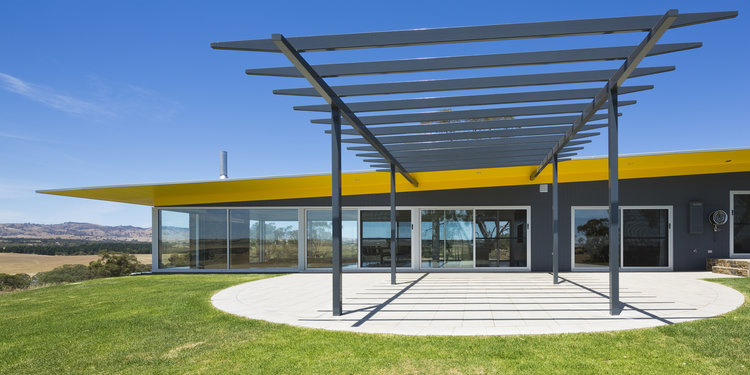 A residential glass house in the Barossa Valley designed by Max Pritchard Architect, which sits sympathetic to its surroundings, was awarded the John S Chappel Award for Residential Architecture – Houses and was also recognised a second time for sustainability, taking out an award in the Sustainability category.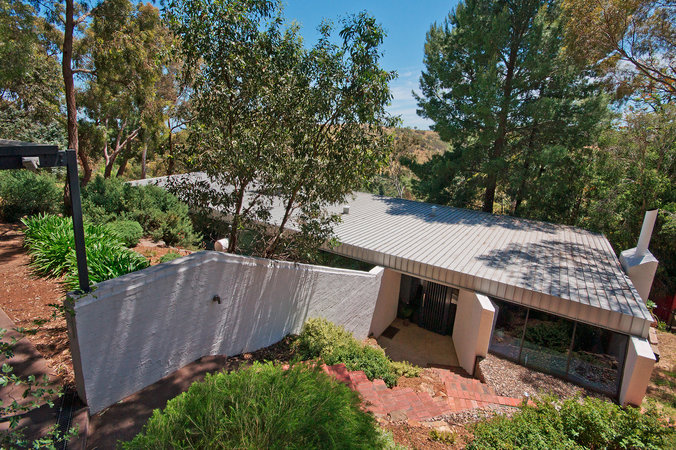 Rod Roach Architect's Roach House Belair, built in the 1970s, was praised by the jury as an "exemplar of intelligent and economically sustainable design," receiving the Derrick Kendrick Award for Sustainable Architecture.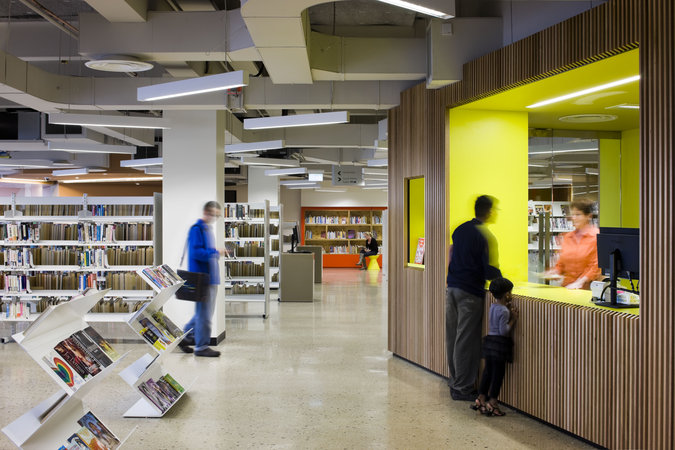 Other winners included HASSELL's Murray Bridge Library, the recipient of the Robert Dickson Award for Interior Architecture, and MPH Architects' Thebarton Community Centre, which was presented with the COLORBOND Award for Steel Architecture.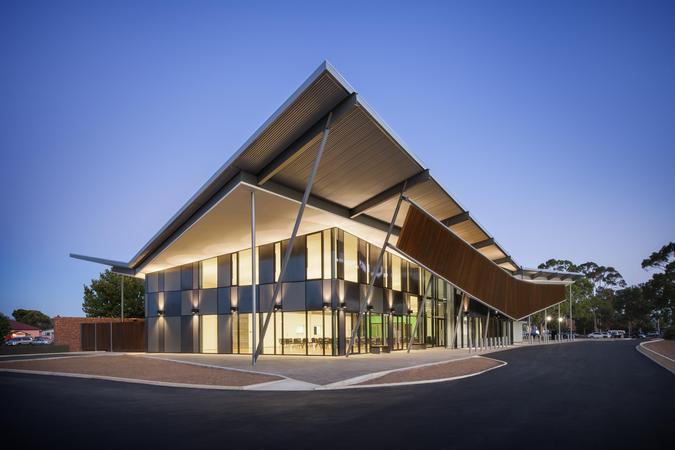 Projects that received a Named Award or an Architecture Award now progress to the 2013 National Architecture Awards, to be announced at a ceremony in Sydney on 7 November.
See a full list of winners and commendations below:
The Jack McConnell Award for Public Architecture
BVN Donovan Hill and Hames Sharley (architects in association) for The Braggs at The University of Adelaide
Award
Woodhead for Flinders Centre for Innovation in Cancer
Commendations
MPH Architects for Thebarton Community Centre
Phillips/Pilkington & Flightpath Architects (in association) for St Peter's Town Hall Complex
HASSELL for Flinders University Biology Discovery Centre
The John S Chappel Award for Residential Architecture – Houses
Max Pritchard Architect for Barossa Valley Glass House
Awards
Walter Brooke & Associates for Residence 2012
Dimitty Andersen Architects for Rose Park Residence
Commendations
Grieve Gillett for Goolwa Beach House
C4 Architects for The Captain
The COLORBOND® Award for Steel Architecture
MPH Architects for the Thebarton Community Centre
Commendation
Tridente Architects for Benson Radiology Salisbury
The Derrick Kendrick Award for Sustainable Architecture
Rod Roach Architect for Roach House Belair
Awards
Grieve Gillett for Goolwa Beach House
Max Pritchard Architect for Barossa Valley Glass House
Commendation
Khab Architects for Fan and Flare
The Robert Dickson Award for Interior Architecture
HASSELL for Murray Bridge Library
Sir James Irwin President's Prize
Adrian Evans, Director of JPE Design Studio
Emerging Architect Prize
Alex Hall from HASSELL SA
The City of Adelaide Prize
WAX Design Pty Ltd and Ric McConaghy for Bonython Park Upgrade – New Playspace
Residential Architecture – Multiple Housing
Award
Tectvs for Alta
Commercial Architecture
Commendation
Walter Brooke & Associates for Australian Federal Police Headquarters
Small Project Architecture
Award
John Adam Architect for Sticky Rice B&Bs
Commendation
Tectvs for Burnside Substation
Heritage
Award
Phillips/Pilkington & Flightpath (architects in association) for St Peter's Town Hall Complex
Archicentre Renovation Award
Commendation
Hazelwood Park Residence by Energy Architects