Article by Online Editor
Designer
Above: The Materials and Minerals Science Learning and Research Building by John Wardle Architects. Photo: Max Creasy.
The Materials and Minerals Science Learning and Research Building and The Plasso, designed by John Wardle Architects in association with Swanbury Penglase Architects has been awarded the prestigious Jack McConnell Award for Public Architecture at the South Australian Architecture Awards on Saturday night.
The jury praised the project for its attention to design and detail, noting that its execution renders the Materials and Minerals complex both a valuable resource and a demonstration of the University's commitment to research and the community.
"The tour de force is the sculptural and asymmetrical ceiling," noted the jury. "Beautifully conceived, detailed and crafted, the folds focus on the centre of the space and integrate with the acoustic wall panelling to provide a unique venue for the facility, the University and public."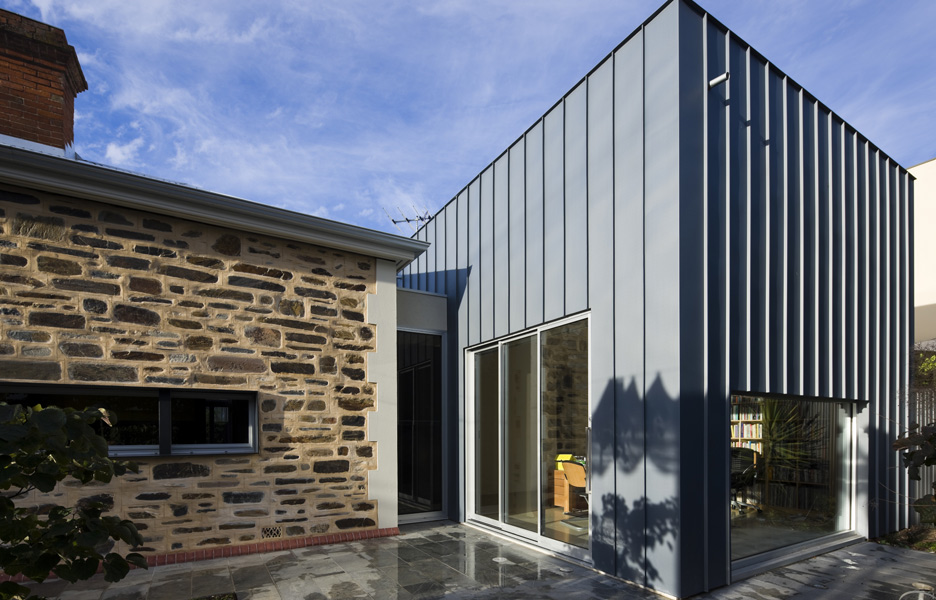 "Sustainable enclave" Lochiel Park Affordable Apartments by Greenway Architects – with Phillips Pilkington Architects – received the Newell Platten Award for Multiple Housing, while reworked bluestone cottage Norwood House by Dimitty Andersen Architects was given the John S Chappel Award for Residential Architecture – Houses.
The Keith Neighbour Award for Commercial Architecture was awarded to Adelaide Studios by Grieve Gillett and Cox Richardson Architects in association, leaving the jury impressed by its "studio buildings which stand alone as strong architectural forms while avoiding dominating the restored heritage building".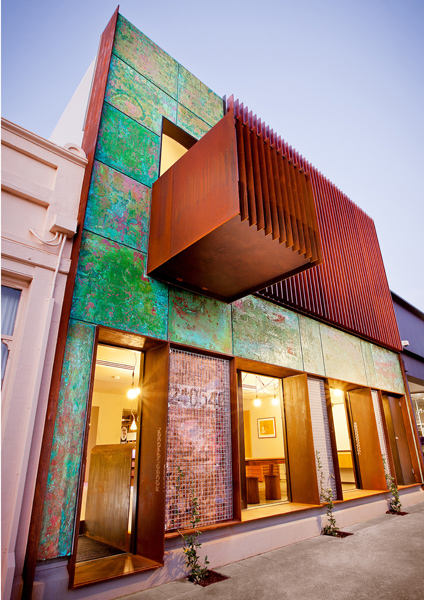 Oxigen Halifax Studio by Oxigen with Woods Bagot took out two awards on the night, receiving both the Robert Dickson Award for Interior Architecture and the Colorbond Award for Steel Architecture. The jury praised the project for "successfully incorporating artwork and local craftsmanship, careful detailing, and an experimental approach to material use, selection and recycling".
The David Saunders Award for Heritage was given to Grieve Gillett's Museum of Economic Botany Conservation Works, while the Gavin Walkley Award for Urban Design went to the Belair National Park Redevelopment by Shannon Architects.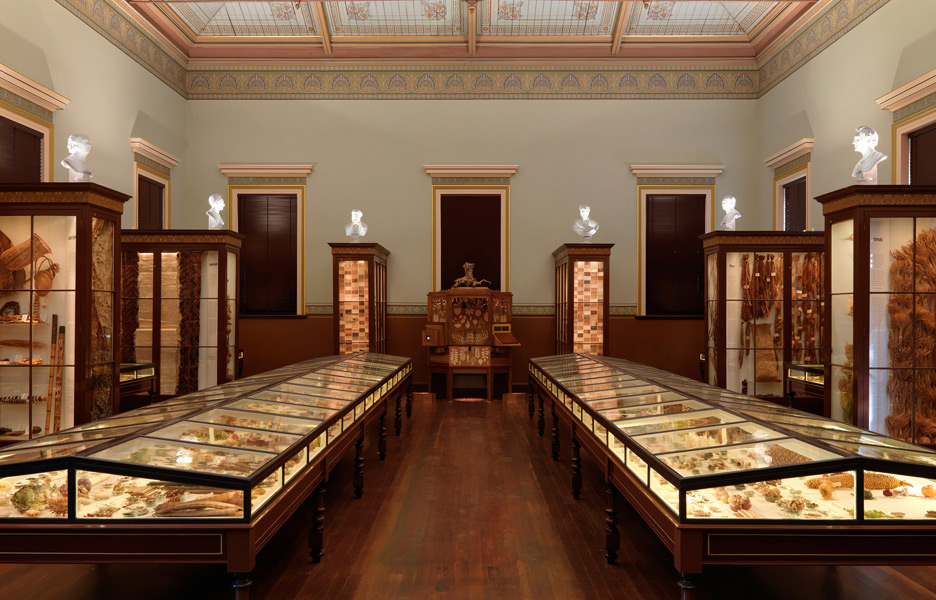 The City of Adelaide Prize was awarded to Sean Humphries Architect + Sasha Radjenovich Architect for their Folding Rundle seating system.
In total 33 prizes and commendations were awarded, with winners of the Named Awards and Architecture Awards moving to the National Architecture Awards to be held on 1 November in Perth.