Article by Online Editor
Designer
The winners of the Royal Adelaide Hospital Site International Design Competition were announced today by South Australia's Deputy Premier, John Rau MP. The top prize was taken out by Slash Architects with Phillips/Pilkington, with the jury praising the "depth of research into the social and physical history of the RAH site" and stating that the submission "represents a convincing, pragmatic and exciting response to a large site that is likely to require staging".
Second place was a tie between Nice Architects with Mulloway Studio, and Bonhag and De Rosa with Taylor Cullity Lethlean.
Also announced were the winners of the People's Choice Award – Nice Architects with Mulloway Studio, and the Student Competition winners – Tom Hocking, from the University of South Australia and Nigel Reichenback, from the University of Adelaide.
The prize money awarded was divided into $200,000 for the winner, $50,000 each for the joint runners-up, $10,000 for the People's Choice Award winner and $5000 for the student winners.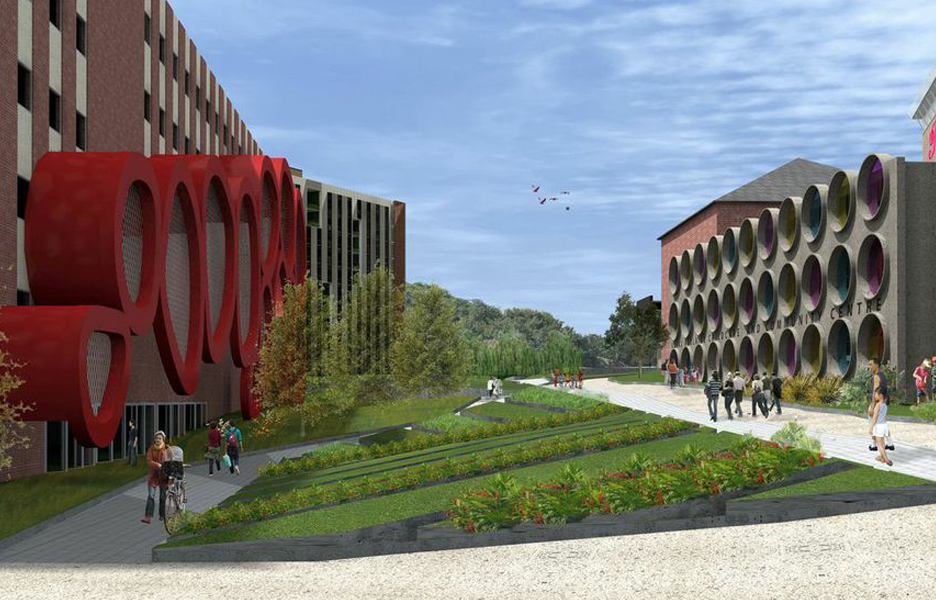 The jury comprised Shelley Penn (chair), architect and adviser to government and the private sector; Bob Nation, Sydney-based architect with over 40 years' experience in practice; Dr Catherin Bull, Emeritus Professor of Landscape Architecture at the University of Melbourne; Timothy Hill, Brisbane-based architect who was a director at Donovan Hill for 20 years; Tim Horton, award-winning London-based Australian architect, who was also a director at Donovan Hill; Marcus Spiller, principal, partner and director of SGS Economics and Planning; and Catherine Slessor, editor of The Architectural Review (UK).
The jury was joined by Andrew Mackenzie (competition adviser and director of CityLab) and Anne Dalton (probity adviser and director of Anne Dalton Associates).
The Jury Report detailed the judging criteria, which explains how the jury weighed up the merits of each submission and its ability to deliver the following:
– a civic and cultural place
– best practice in sustainable design
– enhanced connectivity to the city and its context
– public open space as an extension of the park lands
– respect for the site's cultural and built heritage through adaptive reuse and innovative new uses
– an economically viable proposal that supports the East End Precinct, the City of Adelaide and South Australia, and
– exploration of the relationship with the adjacent cultural precinct and university campus.