Article by Online Editor
Designer
The winners of the Bathroom Innovation Award (BIA) 2013, organised by Reece, were revealed last week in Sydney.
Now in its eighth year, the 2013 program challenged entrants to consider how technology can be used to create an original bathroom product.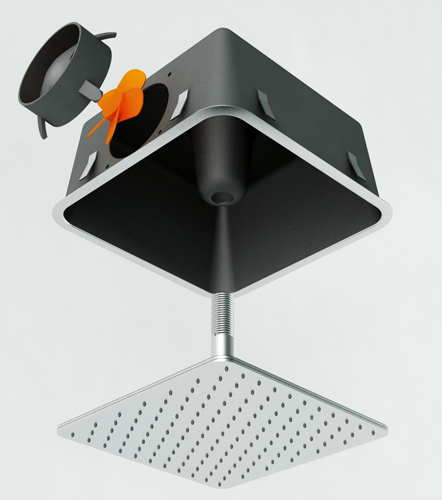 Chris Connell's concept for a multi-dimensional shower unit was the winner in the professional category. Named Wind Rain Fire, Connell's design combines a flush-mounted showerhead with an air extractor fan. Judges said the design offered aesthetics, function and technology by creating a streamlined fitting that also eliminates the need for a separate extractor fan.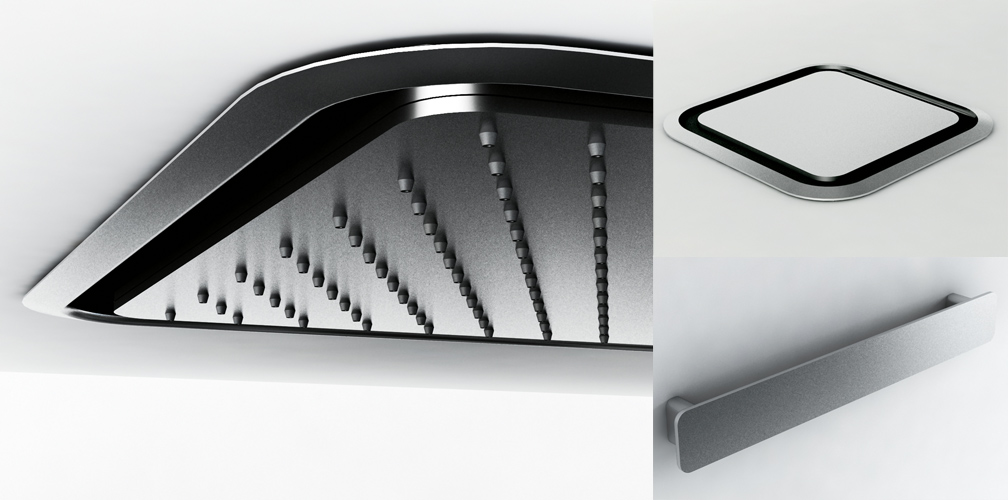 Conceived as a product suite, Connell's entry also includes a heated towel rail and a shower drain that mirrors the aesthetics of the shower head. "The bathroom has become such an important aspect of design in our homes," said Connell. "There's a growing focus on streamlining design, making less with more, and making products even easier to use, all of which contributed to the development of Wind Rain Fire."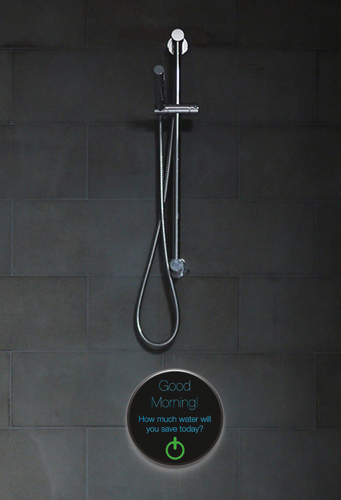 A shower component was also the winner of the student award. Proposed by industrial design student Amanda Paukner from the University of South Australia, At The Touch is a water saving, touch-screen panel that illustrates water use in litres or dollars, using colour coding to indicate excessive water use. The panel can also be used to set alarms or shower cut-off times to reinforce water-conscious showering.
Connell received the professional prize of $20,000, while Paukner was presented with the $10,000 student prize plus a further $5,000 for her university.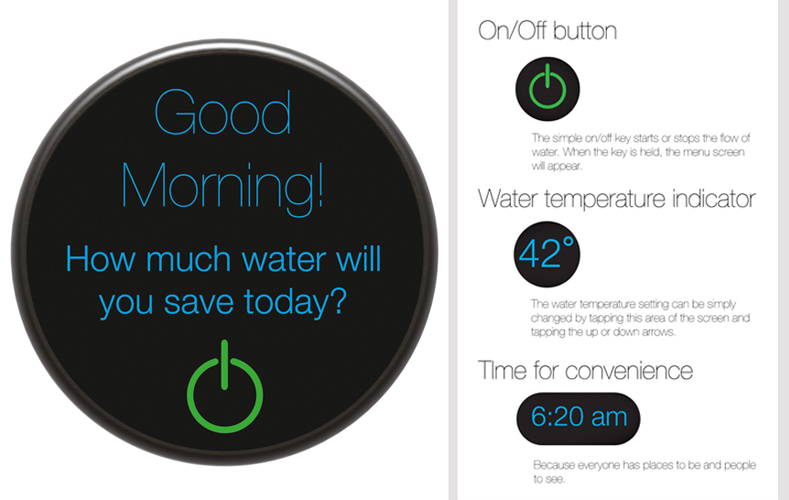 Entries were assessed by international judges Roberto Palomba (Palomba Serafini), Stuart Constantine (Core77/Coroflot), Josep Congost (Roca) and Piet Billekens (Nobili), along with Australian judges Shayna Blaze (The Block), Greg Natale (Greg Natale Design), Owen Lynch (InDesignLive) and Justin Wagemakers (Blue Sky Design Group).