Article by Online Editor
Designer
Thirty-five of Queensland's most outstanding architectural projects have been honoured at this year's Australian Institute of Architects' (AIA) annual Queensland Architecture Awards, held at the state's award-winning Brisbane Convention and Exhibition Centre on 21 June.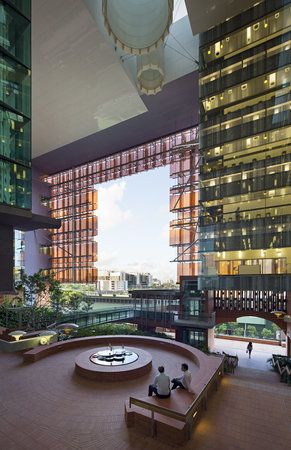 Taking home the night's top honour, the F.D.G Stanley Award for Public Architecture, was Wilson Architects and Donovan Hill (Architects in Association) for Translational Research Institute. The large-scale laboratory and research facility located in Brisbane is characterised by a flow of interconnected workspaces, which wrap around a central communal garden. The jury said the building "offers lavishly-crafted spaces across a range of scales that redefine not only the cramped campus in which it is located, but also the laboratory building typology itself". The project was again acknowledged on the night for its "great sense of generosity and enjoyability," and presented with the G.H.M Addison Award for Interior Architecture.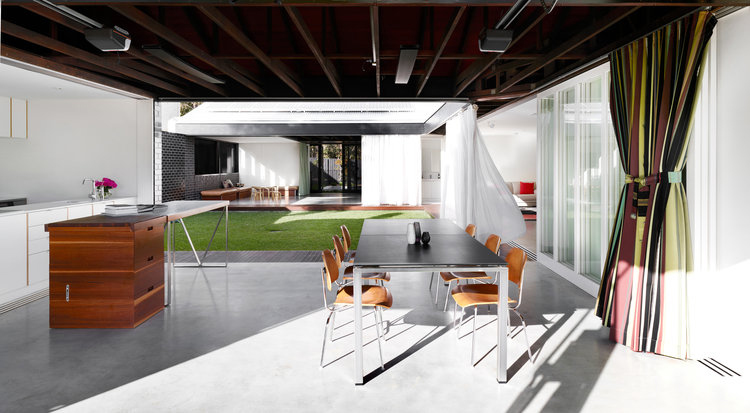 The Robin Dods Award for Residential Architecture – Houses was awarded to James Russell Architect for Bisley Place House. Through its U-shaped structure, the house embraces a modern style of living, which allows open street-front access and encourages inhabitants to engage with their surrounding community.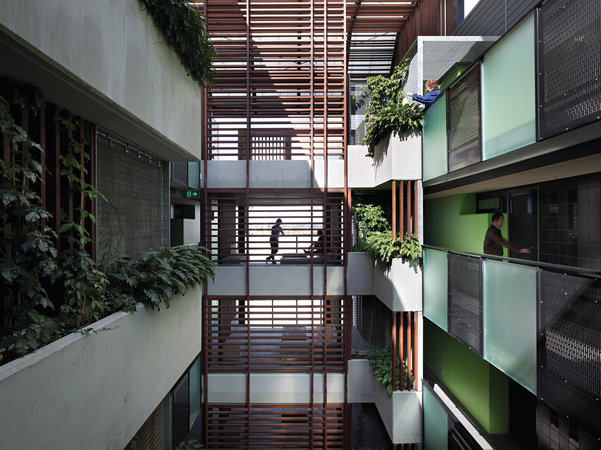 Cox Rayner Architects were recognised three times for two Brisbane-based projects. The firm's "exemplary new landmark tower," One One One Eagle Street, received the Beatrice Hutton Award for Commercial Architecture, while its Constance Street Affordable Housing was presented with the Residential Architecture – Multiple Housing and the Harry Marks Award for Sustainable Architecture.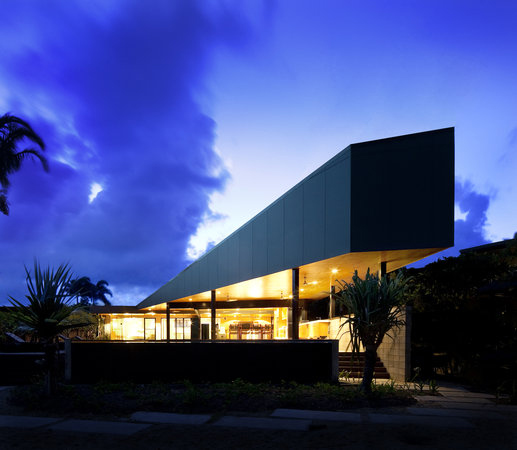 Charles Wright Architects' "deceptively simple" alterations and additions to a residence in Far North Queensland, Re-Newell, was the winner of the  Hayes & Scott Award for Small Project Architecture, while a small-scale urban project exhibited at last year's Venice Architecture Biennale was the winner of the Karl Langer Award for Urban Design. The Finding Country Exhibition by Kevin O'Brien Architects in association with the Finding Country Collective and Venti di Cultura was described by the jury as a "phenomenally attested, beautifully presented theoretical urban experiment".
A total of 35 projects received awards and commendations at this year's Queensland Architectural Awards. See a full list of winners below.
Art & Architecture Prize
Queen Elizabeth II Courts of Law by Architectus in association with Guymer Bailey Architects
Commendation
BCEC on Grey Street by Cox Rayner Architects
Caneland Central Shopping Centre by Lend Lease Design
COLORBOND Award for Steel Architecture
Cooroy Library by Brewster Hjorth Architects
Beatrice Hutton Award for Commercial Architecture
One One One Eagle Street by Cox Rayner Architects
Award
Circa CT1 by Arkhefield
Wesley House by Fulton Trotter Architects in association with Architectus
Commendation
Retail Store and Offices Lockhart River by Kevin O'Brien Architects in association with Project Services
Enduring Architecture Award
Oribin House + Studio by E.H. Oribin Architect
Don Roderick Award for Heritage
Cairns Foreshore Redevelopment by CA Architects & Cox Rayner Architects in association with O'Neill Architecture
G.H.M. Addison Award for Interior Architecture
Translational Research Institute by Wilson Architects and Donovan Hill (Architects in Association)
Award
Energex Newstead Riverpark Workplace by BVN Donovan Hill in association with Cox Rayner
One One One Eagle Street by Cox Rayner Architects
Gadens Lawyers by HASSELL
Commendation
Caneland Central Shopping Centre by Lend Lease Design
F.D.G. Stanley Award for Public Architecture
Translational Research Institute by Wilson Architects and Donovan Hill (Architects in Association)
Award
Queen Elizabeth II Courts of Law by Architectus in association with Guymer Bailey Architects
Australian Age of Dinosaurs Museum by Cox Rayner Architects
Commendation
TYTO Cultural Precinct by lahznimmo architects + architects north
Somerset Civic Centre by ThomsonAdsett
Health Clinic CQU by Reddog Architects
Robin Dods Award for Residential Architecture – Houses
Bisley Place House by James Russell Architect
Award
Glass House by Charles Wright Architects
Taringa House by Loucas Zahos Architects
Commendation
Yaroomba House by Majstorovic Architecture
Chelmer House by Bligh Graham Architects
One Wybelenna by Shaun Lockyer Architects
Job & Froud Award for Residential Architecture – Multiple Housing
Constance Street Affordable Housing by Cox Rayner Architects
Award
Binna Burra Sky Lodges by dm2architecture
Commendation
Charles Street Residences by Studio Mango
The Village at Coorparoo by S3
Hayes & Scott Award for Small Project Architecture
Re-Newell by Charles Wright Architects
Award
Keperra House by A-CH (Atelier Chen Hung)
West End Ferry Terminal by Cox Rayner Architects
Commendation
New Farm Studio by Bligh Graham Architects
Harry Marks Award for Sustainable Architecture
Constance Street Affordable Housing by Cox Rayner Architects
Commendation
Cooroy Library by Brewster Hjorth Architects
Translational Research Institute by Wilson Architects and Donovan Hill (Architects in Association)
Urban Design Karl Langer Award for Urban Design
Finding Country Exhibition 13th Venice Architecture Biennale 2012 by Kevin O'Brien Architects in association with the Finding Country Collective and Venti di Cultura
Award
Soul by DBI Design
Flinders Street Revitalisation by Cox Rayner Architects
Commendation
SW1 South Bank by Cox Rayner Architects in association with several architects on individual buildings including bureau^proberts, Allen Jack & Cottier, JMA Architects and Haysom Architects