Article by Online Editor
Designer
Drawing inspiration from the endurance of marathon runners, artists Nike Savvas has created an interior for Nike San Francisco where every second counts.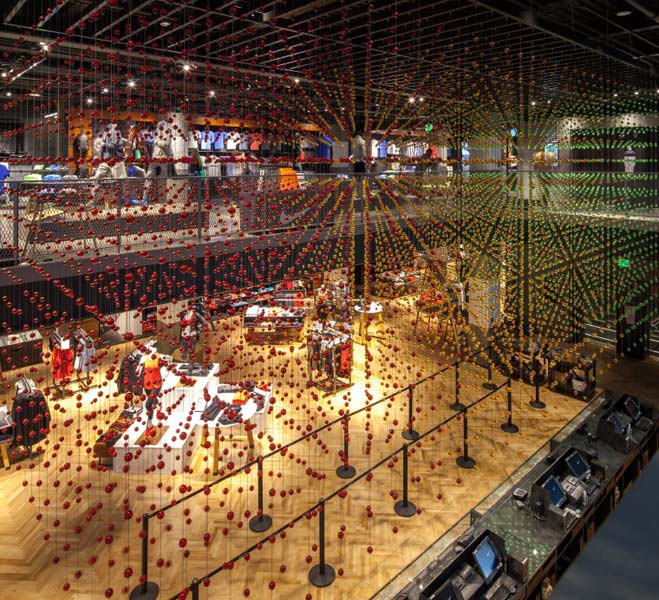 The current world record for a marathon stands at 2hours and 3 minutes, or 7,380 seconds, each of which Savvas has represented as a 4cm glass ball in red, yellow and green, suspended to form a prism. Vector lines form naturally through the precise positioning of the balls to allow the space to seemingly open and close as the viewer moves.