Article by Online Editor
Designer
Above: Natural Science Centre by NORD Architects. Johannes Molander Pedersen and Morten Rask Gregersen of NORD will be speaking at the Next Generation symposium
In celebration of the 40th anniversary of the opening of Sydney Opera House, the Australian Institute of Architects (AIA) and the Opera House are presenting an Architecture and Design Symposium on Friday 25 October, to be opened by His Royal Highness Crown Prince Frederik of Denmark.
The Sydney Opera House is an emblem of architectural innovation, controversy and longevity. There may be no other building that quite so magnificently embodies a connection between architecture as a vehicle for cultural ambition. It stands as an an awe-inspiring object. The forging of new, strategic partnerships in the procurement, design and construction process for the Opera House is without question, but it is the quest of the symposium to ruminate on how a building of such magnitude could be made possible today.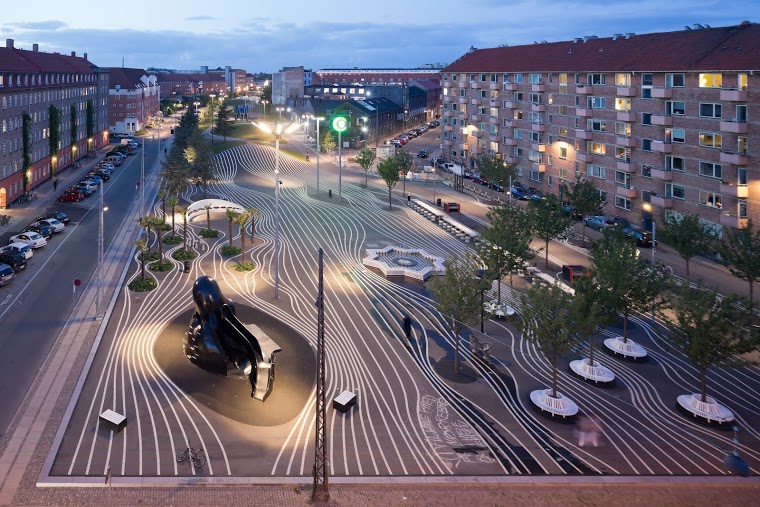 Two of the key speakers – Gerard Reinmuth of Terroir and University of Technology, Sydney (UTS) Head of School Anthony Burke – were the creative directors for Australia's exhibit at 2012 Venice Architecture Biennale, Formations. And so their inclusion here becomes a curious conflation. Where Formations was an exhibition formed on the 'plasticity' of practice – establishing the need to reevaluate the modes of practice rather than the architectural object, the symposium is focused on the production of cultural ambition or identity.
In the positioning of Burke and Reinmuth among other notable speakers, the symposium promises much. It is an incredibly timely interrogation. Not only is it to, rightly, celebrate the building's 40th anniversary, but it again brings to the fore the question of what constitutes contemporary architectural practice in response to city making and the continuing role of architecture in shaping our cultural futures.
The one-day event, curated by Anthony Burke, will "bring together Danish and Australian architects and designers to discuss the contemporary role of architecture in shaping our collective cultural imaginations and their cities." Drawing on ambitions for the future of the Sydney Opera House and its rich history, this symposium will examine projects and approaches across two cultures of design and architecture that address the contemporary contexts surrounding our renewed cultural investment in the city.
"From its very inception, the Sydney Opera House was always going to be a world famous building, a symbol for an international audience of contemporary Australian culture, something that defined the city. The arts, media and government came together in their ambitions for this project, and as a consequence shaped the identity of an ambitious and confident young nation. In selecting Danish Architect Jørn Utzon, the Danish cultural project became intimately bound to the Australian one, two cultures in one design," said Burke.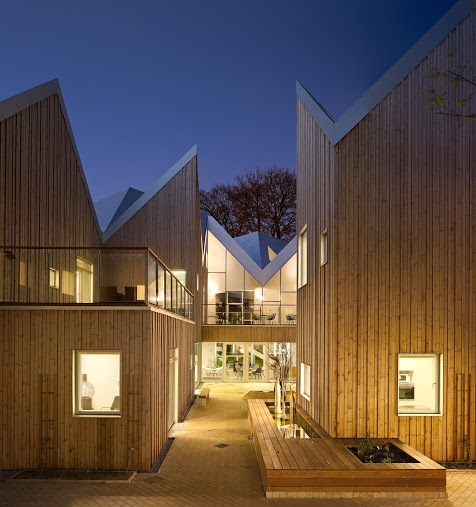 Speakers at the Next Generation symposium include:
DENMARK
Jan Utzon – Utzon Architects
Johannes Molander Pedersen and Morten Rask Gregersen – NORD Architects
Dan Stubbergaard – COBE
Jakob Fenger and Bjørnstjerne Christiansen – Superflex
Mette Kynne Frandsen – Henning Larsen
AUSTRALIA
Richard Johnson – Johnson Pilton Walker
Camilla Block – Durbach Block Jaggers
Gerard Reinmuth – Terroir
Rachel Healy – City of Sydney
John Choi – CHROFI
Matthew Bennett – Bennett and Trimble
Tickets to the event are now on sale through the Sydney Opera House website: sydneyoperahouse.com