Article by Online Editor
Designer
Above: Hunter Medical Research Institute, by SKM-S2F and Denton Corker Marshall. Photo by John Gollings
The Newcastle Architecture Awards on Friday night revealed SKM-S2F and Denton Corker Marshall's Hunter Medical Research Institute (HMRI) as winner of the 2013 Newcastle Jury Prize for Best Overall Contribution to Newcastle Architecture. The project also won the Architecture Award for Public Architecture.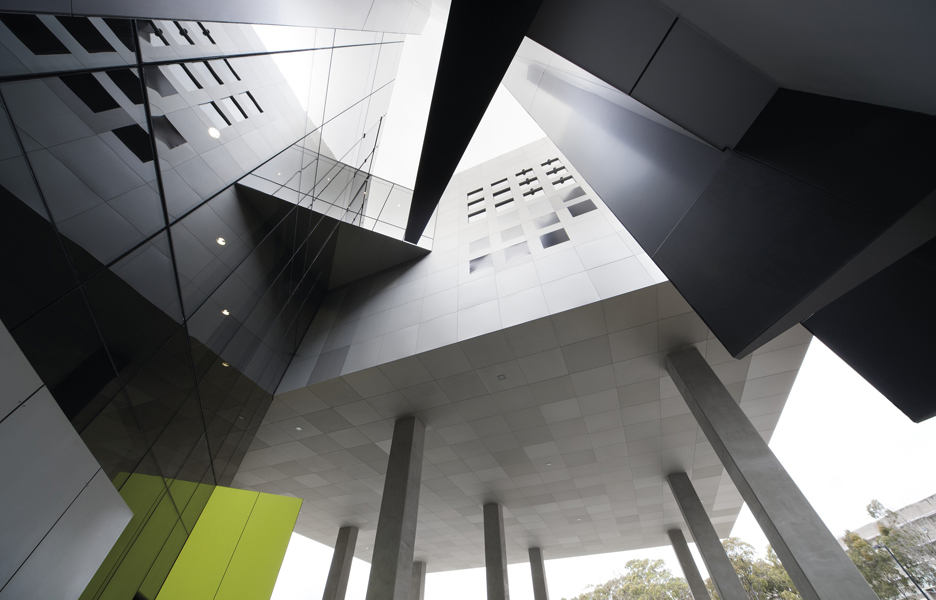 "HMRI is a world class medical research institute with both the external architecture and the internal planning reflecting the importance of the work being carried out within. It is an outstanding example of public architecture and a clear winner in this category," noted the jury, chaired by Debra McKendry (McKendry-Hunt Architects) and including Ramsey Awad (Senior Lecturer at the School of Architecture & Built Environment at the University of Newcastle), Robert Donaldson (Trustee of the Architecture Foundation), Emili Fox (Fox Johnston) and Peter Johnson (formerly of EJE Architecture).
Webber Architects' St James' Primary School Muswellbrook received a commendation in the public architecture category. Five Architecture Awards and five commendations were presented in addition to the Jury Prize, across public, commercial, residential and small project architecture categories.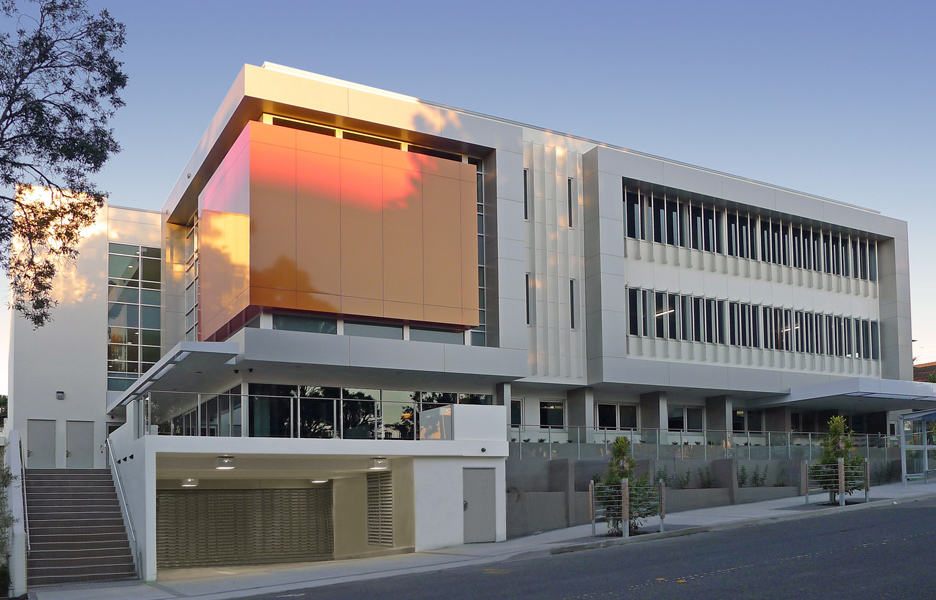 Schreiber Hamilton Architecture's Charlestown Medical Centre took out the Commercial Architecture prize for its "strong and engaging contribution to the streetscape", while Suters Architects' Brisans Motorcycle Showroom and Kingston HQ both received a commendation.
Grand Central Apartments by EJE Architecture took home the Residential Architecture – Multiple Housing award, with the jury declaring the project "a fine example of the integration of two disparate heritage buildings resulting in a modern multi-residential building". In the Residential Architecture – Single Housing category, Helen Street House by Jodie Dixon Architect took home the top prize, and commendations were presented to David Boyle Architects and True North Architects for their King Residence and Keir Residence projects respectively.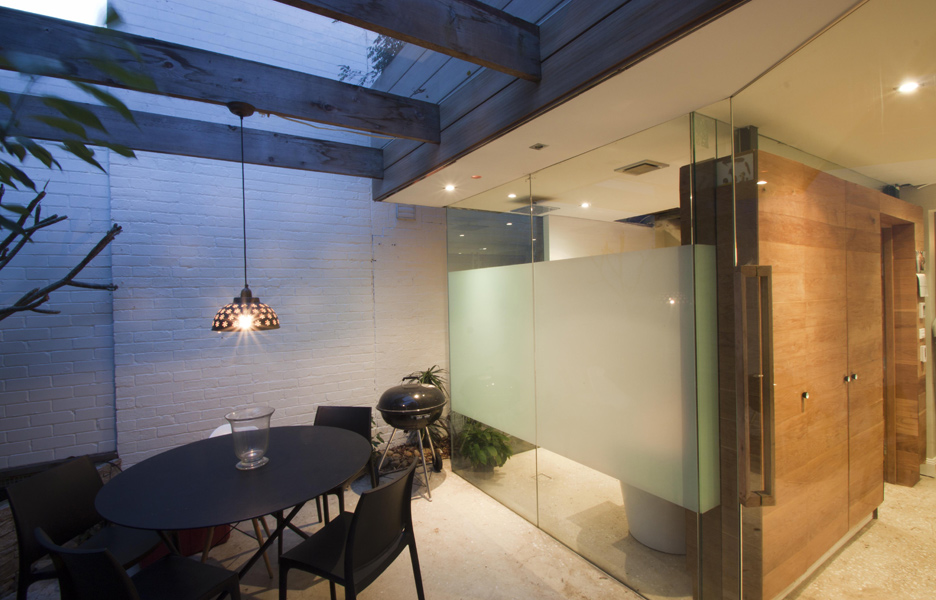 The "meticulously crafted" Laman Street Residence by Space Design Architecture won the Small Project Architecture award.
Winners will now present their projects to the NSW Architecture Awards' juries for consideration of state honours, set to be revealed on 27 June.
See below for the full winners list:
BEST OVERALL CONTRIBUTION TO NEWCASTLE ARCHITECTURE
Hunter Medical Research Institute (HRMI), by SKM-S2F and Denton Corker Marshall
COMMERCIAL ARCHITECTURE AWARD
The Charlestown Medical Centre, by Schreiber Hamilton Architecture
Commendations
– Brisans Motorcycle Showroom, by Suters Architects
– Kingston HQ, by Suters Architects
PUBLIC ARCHITECTURE AWARD
Hunter Medical Research Institute, by SKM-S2F and Denton Corker Marshall
Commendation
– St James' Primary School Muswellbrook, by Webber Architects
RESIDENTIAL ARCHITECTURE – MULTIPLE HOUSING AWARD
Grand Central Apartments, by EJE Architecture
RESIDENTIAL ARCHITECTURE – SINGLE HOUSING AWARD
Helen Street House, by Jodie Dixon Architect
Commendations
– King Residence, by David Boyle Architects
– Keir Residence, by True North Architects
SMALL PROJECT ARCHITECTURE AWARD
Laman Street Residence, by Space Design Architecture