Decoration + Design and the co-located Flooring & Finishes will return to Sydney in 2014 from 5 to 7 February in a brand new location: the Royal Hall of Industries and Hordern Pavilion, Moore Park.
Decoration + Design showcases the latest interior products available from industry leaders. Flooring & Finishes, held in conjunction with the Australian Timber Flooring Association (ATFA), exhibits contemporary developments in flooring and surface finish disciplines, including design, texture, colour, versatility and sustainability.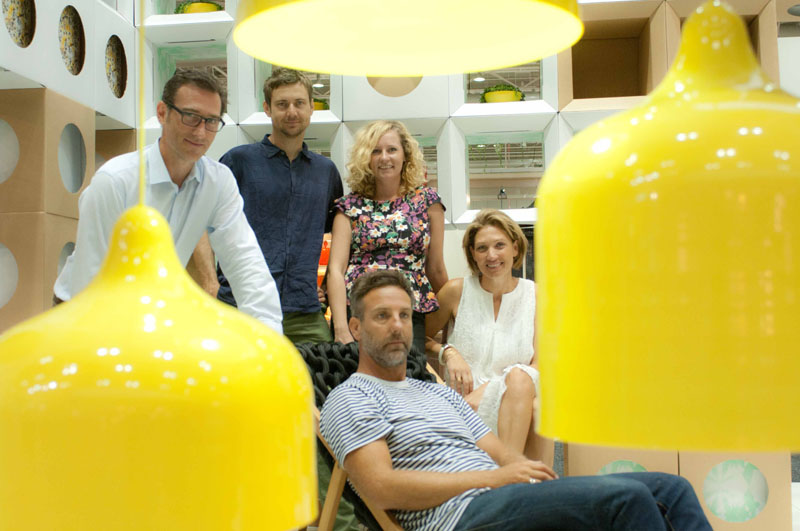 The Edge, an Australian design and innovation competition open to emerging designers, will once again be featured at Decoration + Design. The Edge offers awards in Student, Concept, Commercial and Green categories.
A new feature to look forward to at Decoration + Design Sydney 2014 is Design: Made: Trade, a curated forum showcasing some of the best art and design studios Australia has to offer.
The International Seminar Series will return in 2014 and will include: Chris Lee (Hong Kong), Founder and Creative Director of Asylum; Nigel Coates (UK), architect, interior and product designer; Lucy Hayes (UK), trend expert and Senior Design Editor at WGSN Homebuildlife; Angela Ferguson (AUS), Managing Director of futurespace; Babette Hayes (AUS), interior designer, stylist, lecturer and author; Ian Moore (AUS) of Ian Moore Architects; James Treble (AUS), of Treble Studios and Channel Ten's The Living Room; Scott Weston (AUS), of Scott Weston Architecture Design, and Shannon Fricke (AUS), well-respected interior designer and stylist.
Another new feature at the 2014 event will be the SALON Champagne Bar, which will offer a networking hub – a place to relax, reflect and talk business in an informal environment.