Article by Online Editor
Designer
Above: Swanston Academic Building by Lyons. Photo by John Gollings
Sixty projects, Australian and International, have been shortlisted for the 2013 Australian Institute of Architects' (AIA) National Architecture Awards. Competition for the awards began earlier in the year on a state level, with close to 900 entries received nationwide. The 60 shortlisted projects will now progress into their relevant national subcategory.
The National Architecture Awards jury consists of five members: Shelley Penn, immediate past president of the AIA and jury chair; Richard Hassell, founder and director of WOHA; Ben Hewett, South Australian government architect; Hannah Tribe, founder and director of Tribe Studio; and Justine Clark, editor, writer and critic. 2013 jury chair, Shelley Penn, said this year's competition places a particular "emphasis on social engagement", however varied the featured projects may be in function and form. From a cultural pavilion in a remote Northern Territory Indigenous community to a large-scale commercial development in Sydney that seeks to give space back to the locals, Penn said: "We were thrilled to see so many buildings and places that were engaging with social impacts beyond their immediate brief, offering something really significant to society at a higher level – architecture which is not merely responsible, but which is generous."
Winners will be announced at the annual awards ceremony on Thursday 7 November, to be held at the Sydney Opera House.
Information on entering the 2014 Awards program will be available on the Australian Institute of Architects website (http://www.architecture.com.au/home) in November 2013.
See a full listing of this year's shortlisted projects below.
COLORBOND® Award for Steel Architecture
Djakanimba Pavilions Insideout Architects (NT)
Perth Arena  ARM & Cameron Chisholm Nicol – Joint Venture Architects (WA)
RMIT Design Hub Sean Godsell Architects in association with Peddle Thorp Architects (Vic)
Waterloo Youth Family Community Centre Collins and Turner with City of Sydney (NSW)
West Kimberley Regional Prison TAG Architects and iredale pedersen hook architects; Architects in Association (WA)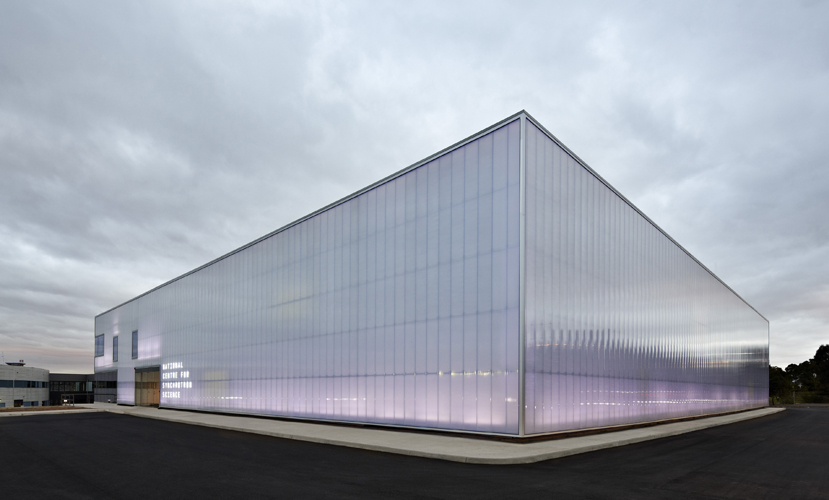 Commercial Architecture
4 National Circuit Fender Katsalidis (ACT)
Brookfield Place HASSELL and Fitzpatrick + Partners (WA)
Darling Quarter Francis-Jones Morehen Thorp (fjmt) (NSW)
Mountain Retreat Medical Clinic  Circa Morris-Nunn (Tas)
National Centre for Synchrotron Science Bates Smart (Vic)
One One One Eagle Street  Cox Rayner Architects (Qld)
Heritage Architecture
2 National Circuit Fender Katsalidis (ACT)
Brookfield Place HASSELL, Fitzpatrick + Partners and Palassis Architects (WA)
Cairns Foreshore Redevelopment CA Architects and Cox Rayner Architects in association with O'Neill Architecture (Qld)
Good Shepherd Chapel Abbotsford Robert Simeoni Architects (Vic)
Hamer Hall ARM Architecture (Vic)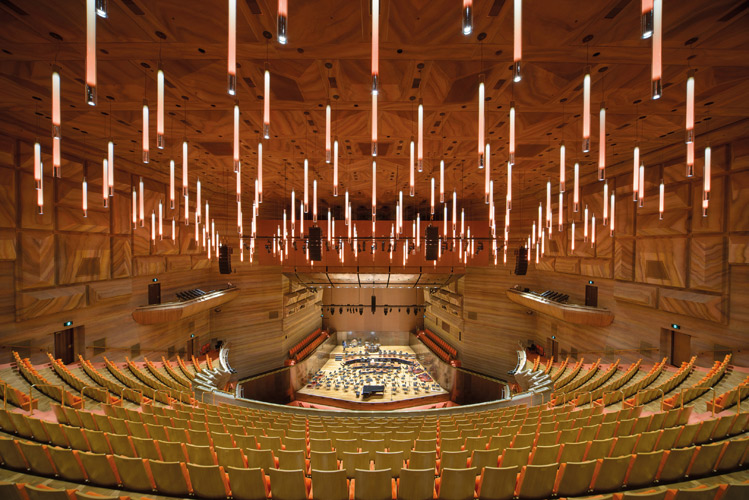 Interior Architecture
2 National Circuit Fender Katsalidis (ACT)
Hamer Hall ARM Architecture (Vic)
John Septimus Roe Anglican Community School (JSRACS) Kindergarten Beechboro Campus Brooking Design Architects (WA)
Lilyfield Warehouse Virginia Kerridge Architect (NSW)
Meeting Room St Mary's Cathedral Centre Circa Morris-Nunn (Tas)
One One One Eagle Street Foyer Cox Rayner Architects (Qld)
Perth Arena – ARM & Cameron Chisholm Nicol  Joint Venture Architects (WA)
The Kinghorn Cancer Centre BVN Donovan Hill (NSW)
Translational Research Institute Wilson Architects + Donovan Hill; Architects in Association (Qld)
International Architecture
28th Street Apartments Koning Eizenberg Architecture Inc. (United States)
387 Tamaki Drive Ian Moore Architects (New Zealand)
Australia House Andrew Burns Architect in association with Atelier Imamu (Japan)
Finding Country Exhibition 13th Venice Architecture Biennale 2012 Kevin O'Brien Architects in association with the Finding Country Collective and Venti di Cultura (Italy / Qld)
Martin No.38 Kerry Hill Architects (Singapore)
Silver House Peter Stutchbury Architecture (Russia)
Sobieski House Koning Eizenberg Architecture Inc. (United States)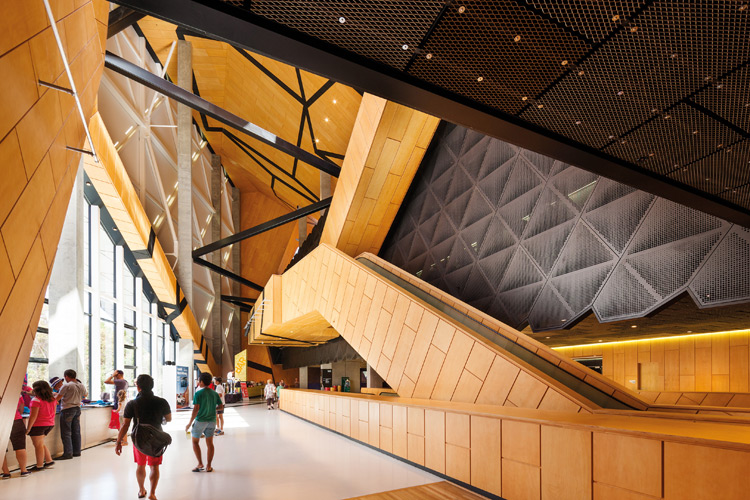 Public Architecture
Bridgewater LINC and Child & Family Centre Liminal Architecture (Tas)
Hamer Hall  ARM Architecture (Vic)
Penleigh and Essendon Grammer School McBride Charles Ryan (Vic)
Perth Arena  ARM & Cameron Chisholm Nicol – Joint Venture Architects (WA)
Queen Elizabeth II Courts of Law  Architectus in association with Guymer Bailey Architects (Qld)
RMIT Design Hub Sean Godsell Architects in association with Peddle Thorp Architects (Vic)
Swanston Academic Building  Lyons (Vic)
The Braggs University of Adelaide BVN Donovan Hill & Hames Sharley in association (SA)
The Kinghorn Cancer Centre BVN Donovan Hill (NSW)
Translational Research Institute Wilson Architects + Donovan Hill; Architects in Association (Qld)
Village Centre: National Arboretum Canberra Tonkin Zulaikha Greer (ACT)
Waterloo Youth Family Community Centre  Collins and Turner with City of Sydney (NSW)
West Kimberley Regional Prison TAG Architects and iredale pedersen hook architects; Architects in Association (WA)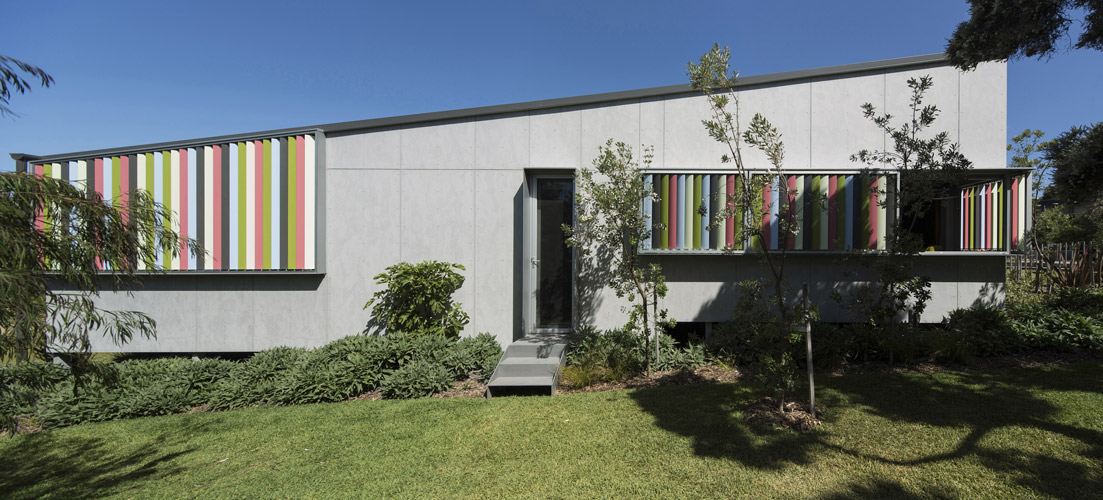 Residential Architecture – Houses
Glass House Charles Wright Architects (Qld)
Balmain House Fox Johnston (NSW)
Bisley Place House James Russell Architect (Qld)
Blue House Neeson Murcutt Architects (Vic)
Cowshed House carterwilliamson architects (NSW)
Edward Street House Sean Godsell Architects (Vic)
Fairhaven Residence John Wardle Architects (Vic)
Merricks Beach House Kennedy Nolan (Vic)
Taringa House Loucas Zahos Architects (Qld)
Tír na nÓg Drew Heath Architects (NSW)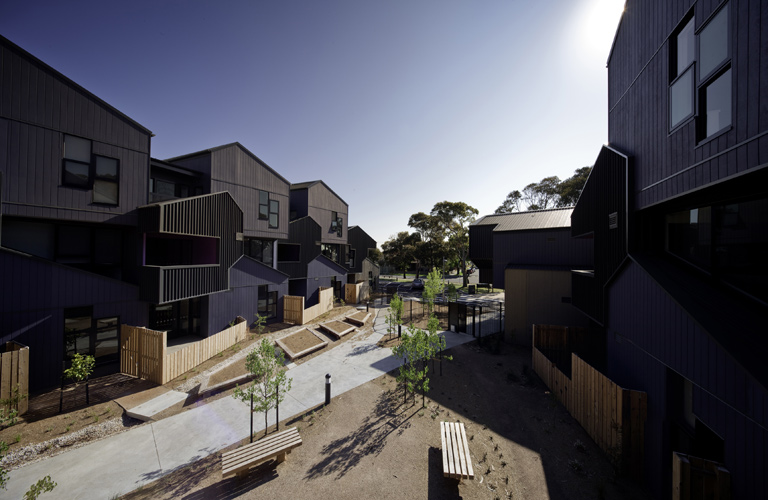 Residential Architecture – Multiple Housing
29-35 Prince Street Cronulla Candalepas Associates (NSW)
Constance Street Affordable Housing Cox Rayner Architects (Qld)
Lime Street Formworks Architecture (WA)
McIntyre Drive Social Housing Altona  MGS Architects (Vic)
Silk Apartments  Tony Caro Architecture (NSW)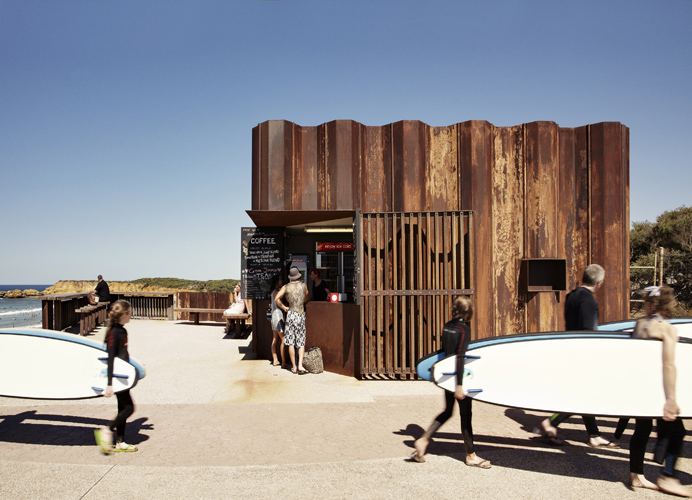 Small Project Architecture
 7th Heaven, Ormond College Nest Architects (Vic)
Abbotsford Convent Breezeway Jackson Clements Burrows (Vic)
Art Gallery of NSW Forecourt Upgrade Johnson Pilton Walker (NSW)
Djakanimba Pavilions  Insideout Architects (NT)
Keperra House A-CH (Atelier Chen Hung) (Qld)
Re-Newell Charles Wright Architects (Qld)
Third Wave Kiosk Tony Hobba Architects (Vic)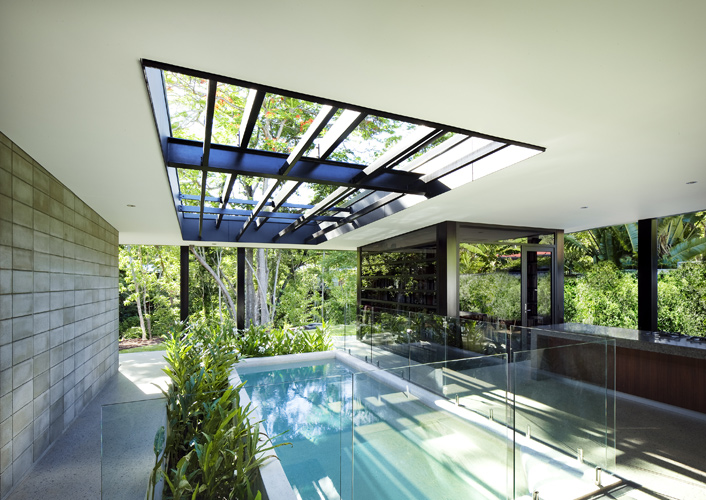 Sustainable Architecture
Glass House Charles Wright Architects (Qld)
Constance Street Affordable Housing Cox Rayner Architects (Qld)
Cowshed House carterwilliamson architects (NSW)
Darling Quarter Francis-Jones Morehen Thorp (fjmt) with ASPECT Studios, Lend Lease, E.G.O. Group and Davenport Campbell (NSW)
Djakanimba Pavilions Insideout Architects (NT)
One One One Eagle Street Cox Rayner Architects (Qld)
Waterloo Youth Family Community Centre Collins and Turner with City of Sydney (NSW)
West Kimberley Regional Prison TAG Architects and iredale pedersen hook architects; Architects in Association (WA)
Urban Design
2 & 4 National Circuit Precinct Fender Katsalidis (ACT)
Brookfield Place HASSELL and Fitzpatrick + Partners (WA)
Darling Quarter Francis-Jones Morehen Thorp (fjmt) with ASPECT Studios, Lend Lease, E.G.O. Group and Davenport Campbell (NSW)
Flinders Street Revitalisation Cox Rayner Architects (Qld)
GASP Stage 1 Room 11 Studio (Tas)
Hamer Hall ARM Architecture (Vic)
Pitt Street Mall Public Domain Upgrade Tony Caro Architecture (NSW)
Revitalising Central Dandenong: Lonsdale Street Redevelopment BKK/TCL Partnership (Vic)