The Lavazza Bar at this year's Melbourne Cup is drawing inspiration from La Passeggiata, the Italian tradition of taking a walk or promenade before enjoying fine local hospitality.
Framed by trimmed green hedges around the entry of the marquee, the facade is a palette of contemporary black and white, with dashes of bold gold hues. Inside, gold plate highlight treatments and black and gold walls are a consistent accent across the design, and even the signature food creations. A striking black and white floor will complement the monochrome and metallic theming.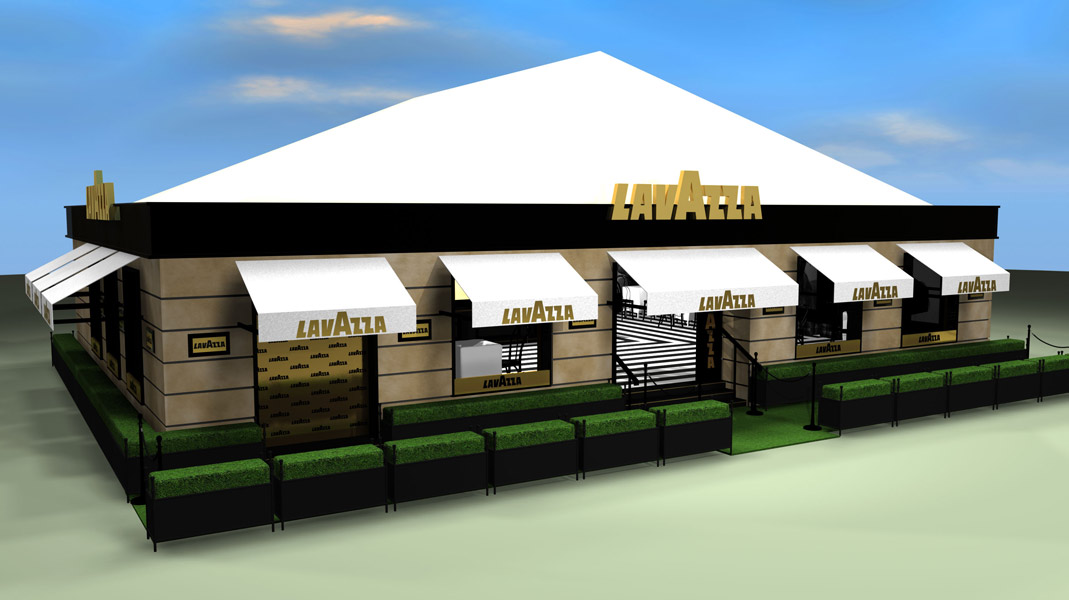 A grand, black commissioned bar featuring contemporary up-lit, built-in ice receptacles is central to the design, and will pop against a gold plated back bar moored beneath an innovative raised DJ booth. Two dramatic Plumm Glassware chandeliers featuring more than 230 glasses will illuminate the Lavazza Bar and provide a unique and striking aesthetic to the space.
According to Lavazza National Marketing Manager, Stuart Smyth, the Lavazza Bar was designed to be a reflection of the modern-day Lavazza brand. "This year's Lavazza Bar is the perfect blend of Lavazza's style and heritage, while reflecting a sophisticated and aspirational Italian lifestyle here at home," Smyth states.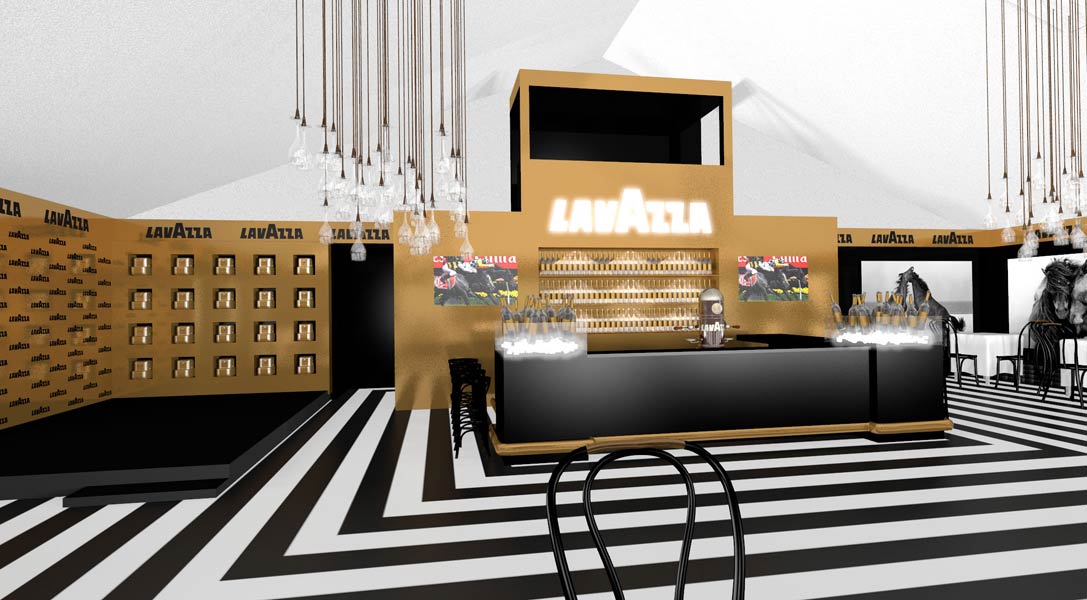 This year will also see an exhibition of Roberto Dutesco black and white photographs from his The Wild Horses of Sable Island series, which will adorn the walls of the marquee interior. Advanced technology will also feature tastefully on select walls, with large LCD screens fitted to broadcast all the live action from the track.