Article by Online Editor
Designer
Sign up for our newsletter
Above: Baker D Chirico by March Studio, winner of the Retail award. Photo by Peter Bennetts
Inside magazine announced the winners of the 2012 Interior Design Excellence Awards (IDEA) at its Gala Party tonight, held at the Seymour Centre in Sydney.
This year's top prize was awarded to Billard Leece Partnership and Bates Smart for the Royal Children's Hospital in Melbourne. Setting a new benchmark for hospital design, this project is a deserving recipient of this year's IDEA Overall Award – and was also honoured in the Public Space category. Taking inspiration from the views of Royal Park, the hospital's interiors are instantly engaging, coherent and uplifting. With key design strategies and designed 'distractions', the designers succeeded in their intent to aid in healing sick children through positive experiences and joyful environments.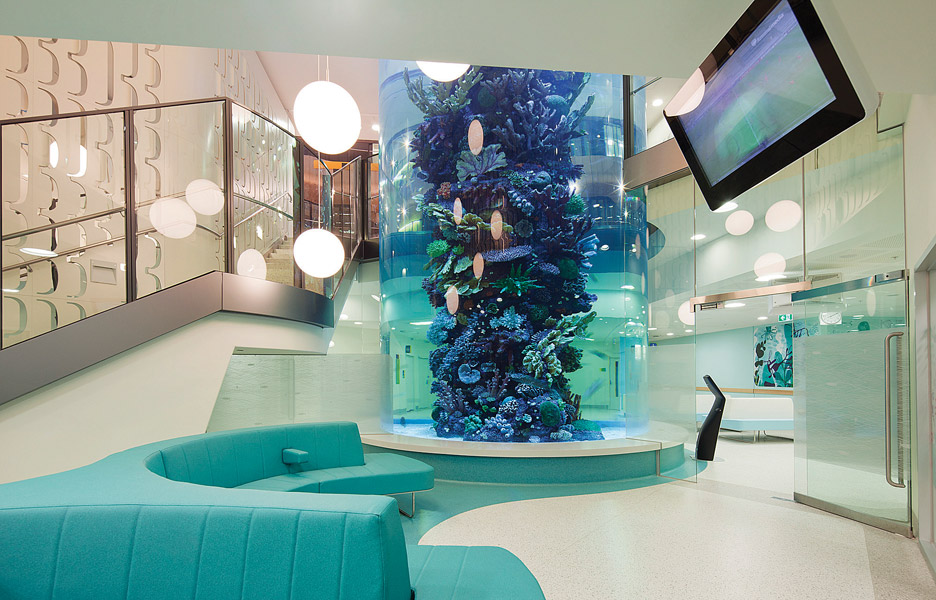 The program's most prestigious award, the IDEA Gold Medal – presented to practitioners who have made an enduring contribution to Australian design over the course of a career – was presented to Hecker Guthrie founders Paul Hecker and Hamish Guthrie. The award was given in recognition of the consistency and depth of their work and their consideration for how a project is put together and the place that the craftsman sits within it. The pair is driven by a desire to make affective spaces that have genuine meaning for the people that occupy them.
Hecker Guthrie also took out the Residential Decoration award for Park Street Residence in Melbourne, and was highly commended for The Old Library in the Hospitality category and for their Singapore project Graze & Kha in the International category.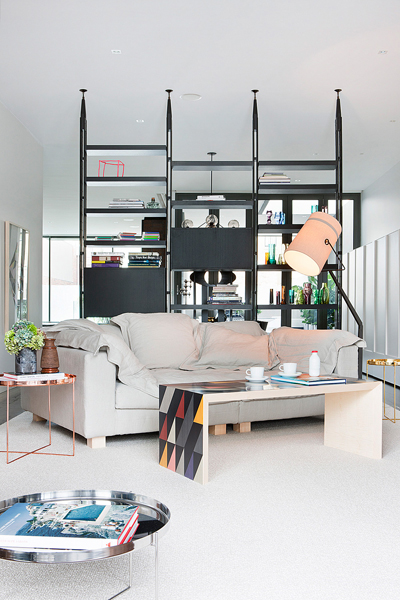 For the first time in the IDEA Hospitality category's history the jury awarded joint winners: Arkhefield for the Stokehouse Restaurant in Brisbane and Breathe Architecture for the National Hotel in Melbourne. Different in scale and aesthetic, both projects demonstrated outstanding design qualities that made them both worthy winners.
BVN Architecture was the recipient of the Multi-Residential award for Monash University Student Housing. The jury praised the project's emphasis on social gatherings, providing "a level of detail and interest not normally seen in student housing".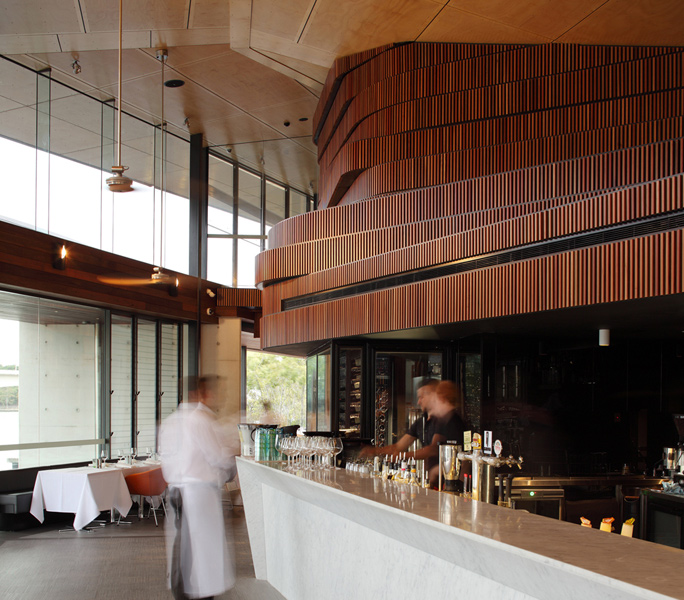 Big winners in the workplace categories included MAKE Creative, who won the Workplace Under 1000sqm award for Goodman Unit B4, an adaptation of a warehouse in Sydney's Alexandria. Smart Design Studio was the winner of the Workplace Over 1000sqm award for Saatchi & Saatchi in Sydney. Smart Design Studio was also the winner in the Single Residential category, taking the top prize for their Tusculum Street Residence in Sydney – a graceful, well-resolved residence that maintains a sense of openness.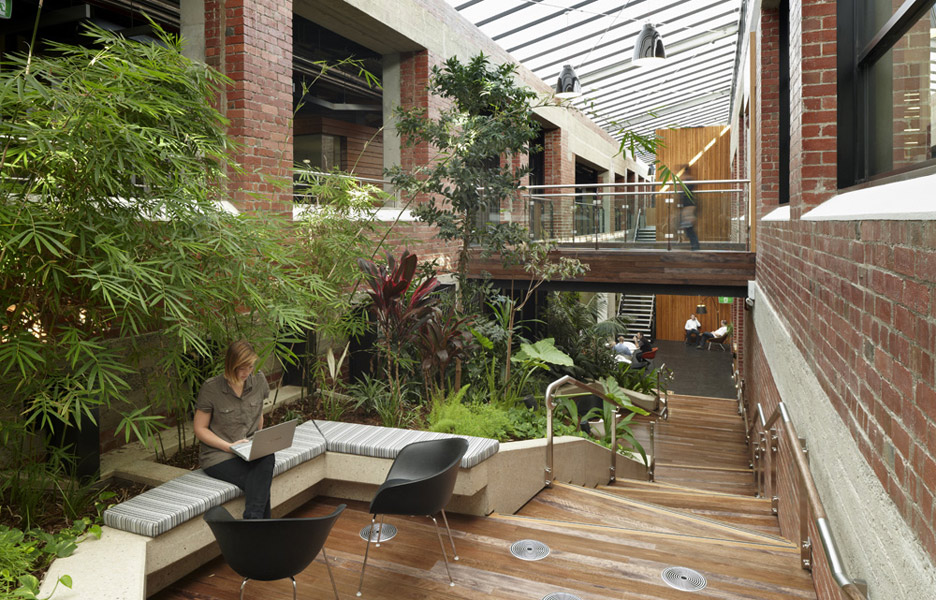 DesignInc's Australian Red Cross Blood Service Melbourne Processing Centre received the Sustainability Award. The $90-million project was selected from all of the entries submitted, and was praised by the jury for maximising access to natural light, the re-use of existing timbers and the introduction of internal gardens which allow the building to breathe. Other green elements include a 50,000 litre rainwater-harvesting tank, solar hot water, water-efficient fittings and GECA furniture selections.
March Studio was the winner of the Retail award for the eye-catching and finely crafted Baker D Chirico in Carlton, Melbourne, while Luchetti Krelle was highly commended for their bold and whimsical Adriano Zumbo fitout in Sydney. The Event category award was given to Liminal Spaces, who produced conceptual and production design for contemporary opera The Barbarians at the MONA FOMA festival in Hobart.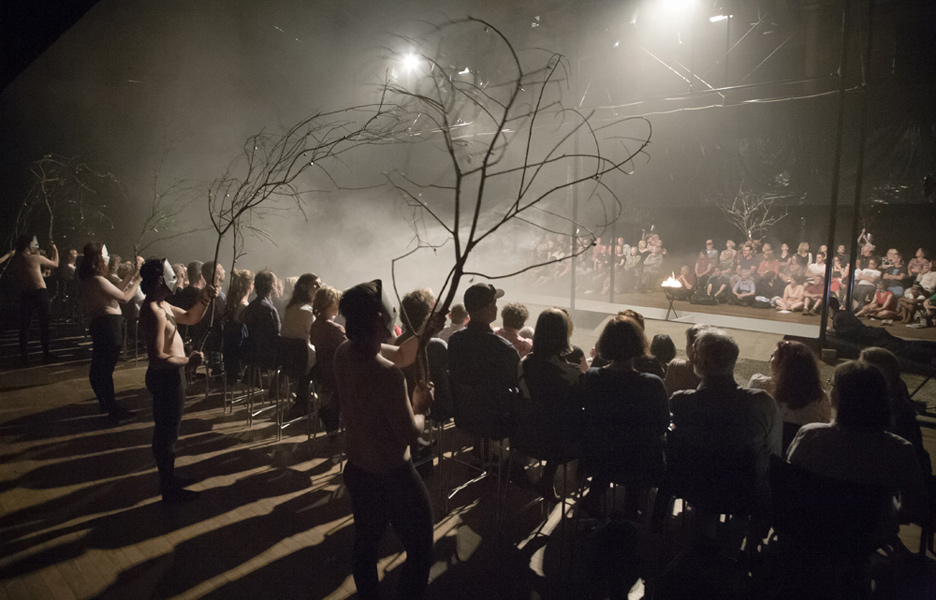 In the Object – Furniture and Lighting category, Sydney-based Evie Group received the top prize for their Spun lamp, which takes its design cues from the curved form of the classic spinning top toy. In the same category, Ross Didier was highly commended for his VDM chairs, clad in kangaroo skin and used in Shannon Bennett's Vue de Monde restaurant in Melbourne (with interior design by Elenberg Fraser).
Facet Studio won the Emerging Designer award this year, and also topped the inaugural International Project category for M House in Japan. A family home in northern Japan, M House features a pitched timber roof supported only by the surrounding walls. "Facet Studio's clarity of idea and implementation are credit to their commitment to design excellence," said the jury.
Breathe Architecture's refreshing thought processes coupled with a strong commitment to smart, sustainable design earned the firm the 2012 Designer of the Year award, while this year's Designer of the Year: People's Choice Award – decided by public vote – was Melbourne product designer, Helen Kontouris.
Now in its tenth year, the Interior Design Excellence Awards are an independent design awards program organised by Inside magazine. This year, the program attracted over 400 entries from across Australia. The 2012 awards were judged by Leanne Amodeo, former Editor of Inside magazine; Melanie Dodd, Associate Professor and Director of the Architecture program at RMIT; Alexander Lotersztain, founder of Brisbane-based Derlot; Judith O'Callaghan, Senior Lecturer in Interior Architecture at the University of NSW; Natasha Palich, Principal Architect at Sense Architecture; and Scott Walker, International Head of Interior Design for HASSELL.
See below for the full list of awards:
RESIDENTIAL DECORATION
WINNER
Hecker Guthrie – Park Street Residence
MULTI RESIDENTIAL
WINNER
BVN Architecture – Monash University Student Housing
HIGHLY COMMENDED
Six Degrees – Heller Street Park and Residences
RETAIL
WINNER
March Studio – Baker D Chirico
HIGHLY COMMENDED
Luchetti Krelle – Adriano Zumbo
EVENT
WINNER
Liminal Spaces – The Barbarians
HIGHLY COMMENDED
HASSELL – Chasing Kitsune
INTERNATIONAL PROJECT
WINNER
Facet Studio – M House
HIGHLY COMMENDED
Hecker Guthrie – Graze & Kha; and
Landini Associates – Loblaws Maple Leaf Gardens
HOSPITALITY
WINNERS
Arkhefield – Stokehouse Restaurant, Brisbane; and
Breathe Architecture – The National Hotel
HIGHLY COMMENDED
Hecker Guthrie – The Old Library; and
SJB Interiors Harbour Rocks Hotel
PUBLIC SPACE
WINNER
Billard Leece Partnership and Bates Smart – The Royal Children's Hospital, Melbourne
HIGHLY COMMENDED
Searle x Waldron Architecture – Annexe: Art Gallery of Ballarat; and
BVN Architecture Narbethong Community Hall
IDEA GOLD MEDAL
Paul Hecker and Hamish Guthrie, Hecker Guthrie
OBJECT – FURNITURE & LIGHTING
WINNER
Evie Group – Spun Lamps
HIGHLY COMMENDED
Ross Didier – VDM Chair
SINGLE RESIDENTIAL
WINNER
Smart Design Studio – Tusculum Street Residence
HIGHLY COMMENDED
Kerry Phelan Design Office with Chamberlain Javens Architects – Middle Park House; and
Tribe Studio House Shmukler and McBride Charles Ryan Cloud House
WORKPLACE UNDER 1000sqm
WINNER
MAKE Creative – Goodman Unit B4
HIGHLY COMMENDED
Oxigen with Woods Bagot – Oxigen
WORKPLACE OVER 1000sqm
WINNER
Smart Design Studio – Saatchi & Saatchi
HIGHLY COMMENDED
BVN Architecture – AECOM Sydney; and
DesignInc – Australian Red Cross Blood Service Melbourne Processing Centre
SUSTAINABILITY AWARD
DesignInc – Australian Red Cross Blood Service Melbourne Processing Centre
EMERGING DESIGNER
Facet Studio
PEOPLE'S CHOICE AWARD
Helen Kontouris
DESIGNER OF THE YEAR
Breathe Architecture
OVERALL WINNER
Billard Leece Partnership and Bates Smart – The Royal Children's Hospital, Melbourne
unltd is a new lighting technology by ambience, which allows creative lighting possibilities that have never been possible before.