Article by Online Editor
Photography by
Designer
Architect
The new tropical conservatory at the Botanical Gardens in Aarhus is like a drop of dew in its green surroundings. Its transparent dome set on an oval base extends the existing greenhouse built in 1969.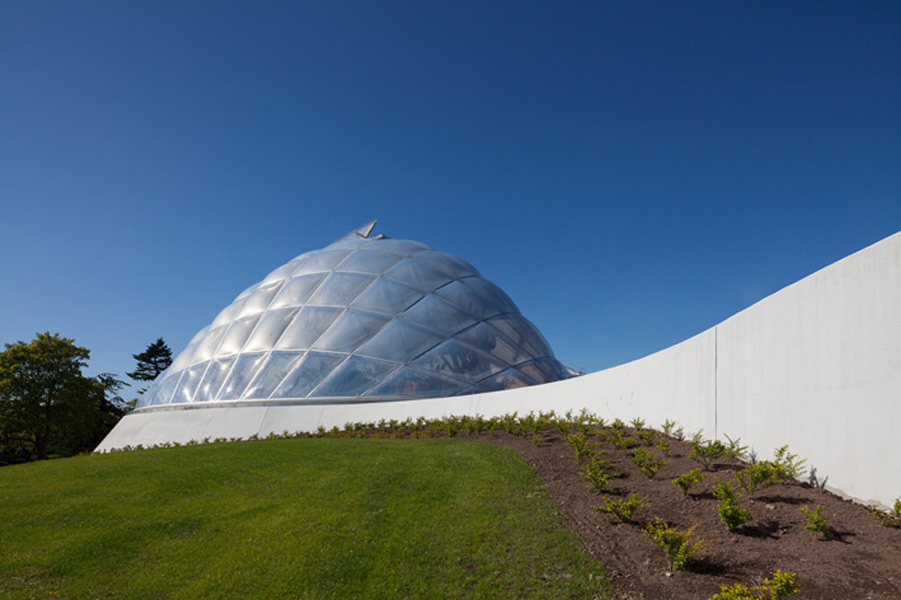 A special feature of this structure is that is allows for the greatest interior volume with the lowest possible surface area, leading to high energy efficiency. The support structure consists of 10 steel arches that fan out around a longitudinal and a transverse axis, creating a net of rectangles of varying sizes.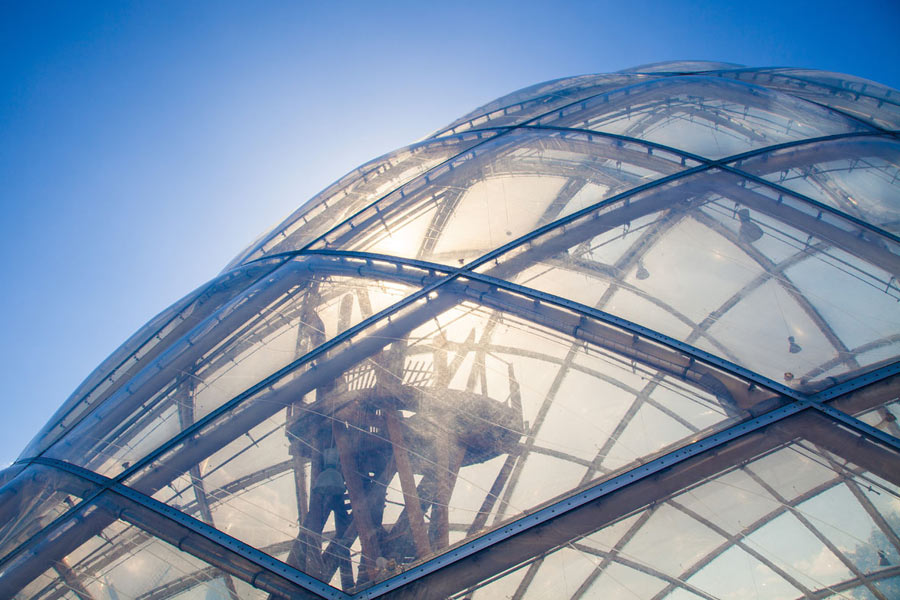 formTL planned and designed a cover for these arches made mainly of double-layered ETFE cushions, which are affixed with biaxially bent profiles due to their complex structure. On the south-facing side, the cushions used were made with three layers, two of which were printed.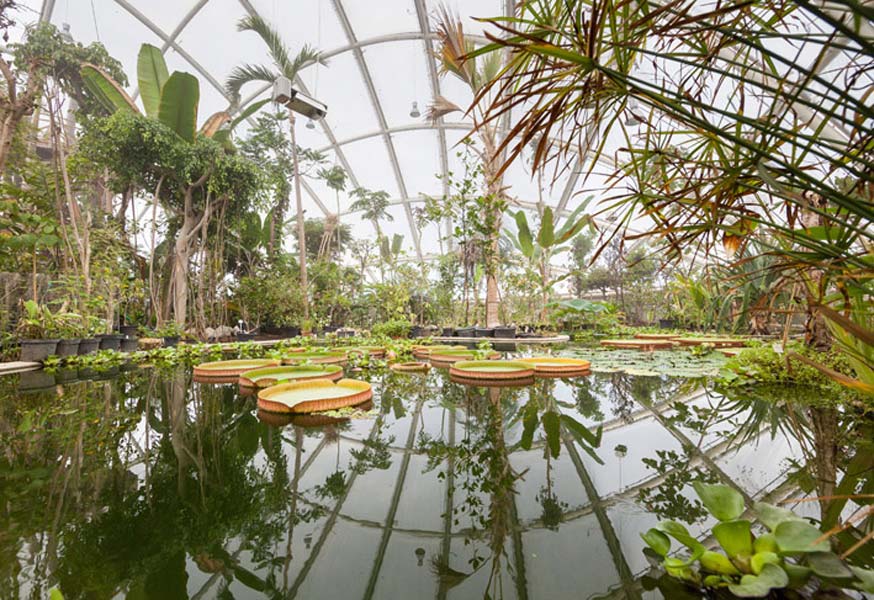 Through changes in pressure, the relative positions of these printed foils can be adjusted. This can reduce or increase, as desired, the translucence of the cushions, changing the light and heat input of the building.