Article by Online Editor
Designer
Above: Preferred plan, International Convention Centre (view from the east). Source: SICEEP/OMA/HASSELL

Destination Sydney led by Lend Lease with Australian firm HASSELL Studio, Dutch office OMA and Populous (formerly HOK), has been unveiled as the winning consortium for the redevelopment of the Sydney Entertainment Centre, Convention Centre and Exhibition Centre at Darling Harbour.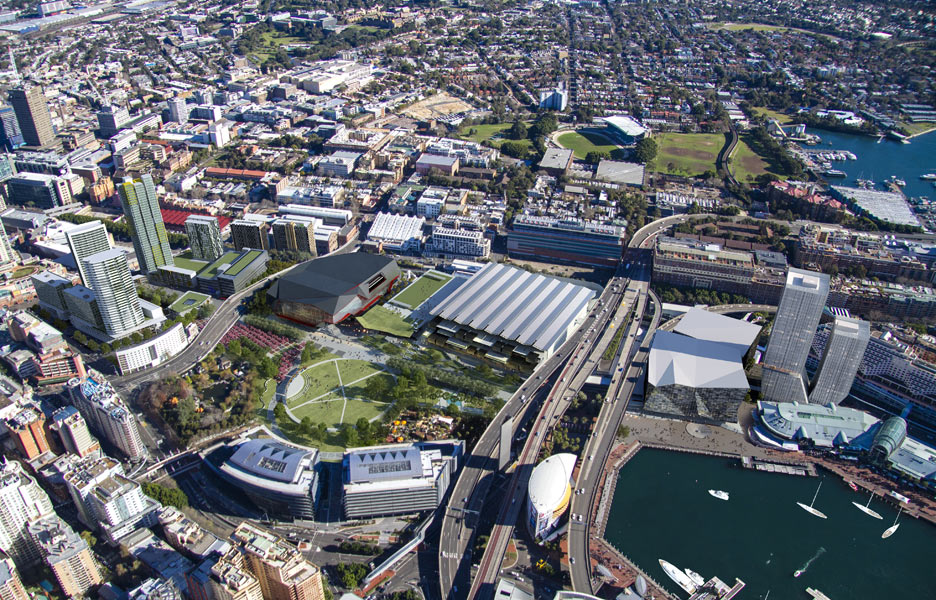 The Sydney International Convention, Exhibition and Entertainment Precinct (SICEEP) press release – issued earlier today – quotes Premier of NSW Barry O'Farrell as stating that the redevelopment "goes far beyond improving facilities – it's also about re-shaping the city."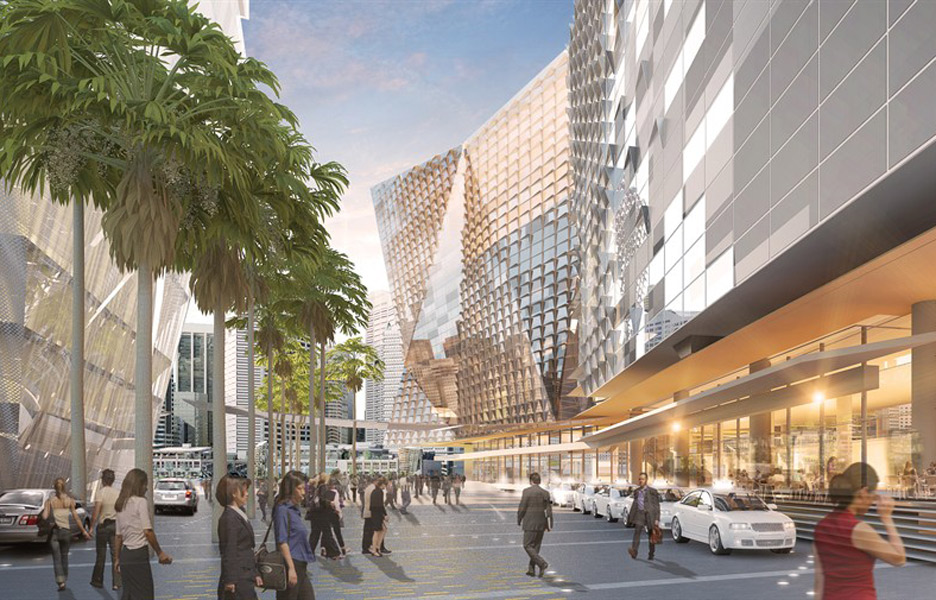 Construction is scheduled to begin in December 2014.
More information & interview with OMA to follow.
Edit: Click here for the extended story, and here to read Michael Holt's interview with David Gianotten of OMA.