Article by Online Editor
Designer
Sign up for our newsletter
Five finalists have been shortlisted from a total of 167 entries as part of the City of Sydney's Green Square Library and Plaza design competition.
Unveiling the shortlisted designs to the local community at the inaugural Green Square Community Fair at Tote Park over the weekend, Lord Mayor Clover Moore said the quality of the entries reaffirmed Sydney's standing as a global city.
"Our Green Square Library and Plaza competition caught the imagination of local and overseas architects and the selection of four Australians among the five finalists shows the incredible local talent we can foster," the Mayor said.
"We asked for a beautiful, functional and sustainable design that would attract people to the Green Square Town Centre for a range of cultural activities … I hope the winning design for Green Square will follow in that tradition and put the area on the architectural map."
The shortlist is as follows: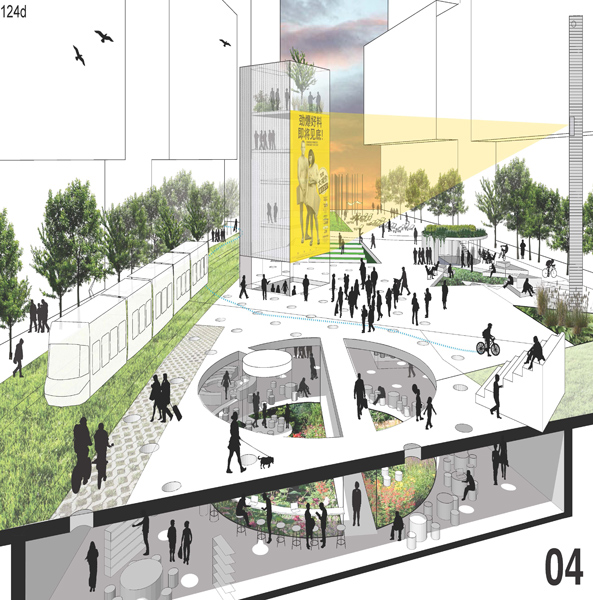 Sydney: Stewart Hollenstein in association with Colin Stewart Architects – this design sees the space as an 'urban living room' with activities distributed across a field of inside and outside spaces, e.g. storytelling in the garden, rolling hills and a sunken garden for reading and relaxing.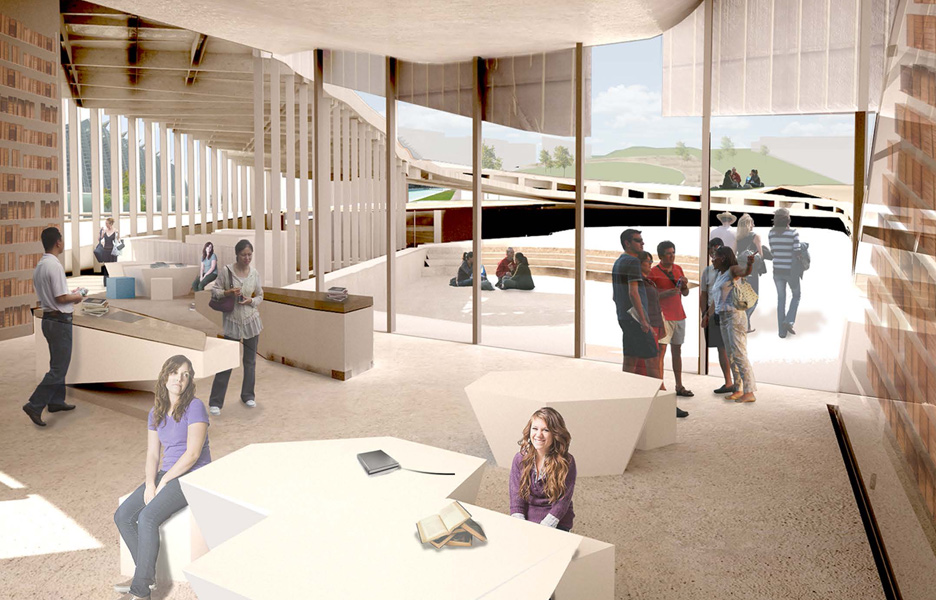 Adelaide: JPE Design Studio – community gathering points in a plaza with terraced water features are an outdoor focal point, while the library interior features a dynamic and engaging community area and stimulating spaces.

Melbourne: John Wardle Architects – gentle arc-shaped design with amphitheatre, treetop reading spaces, an outdoor room with a stream, bio-retention elements and indigenous trees, plus a library building with an atrium, mezzanine and double height spaces.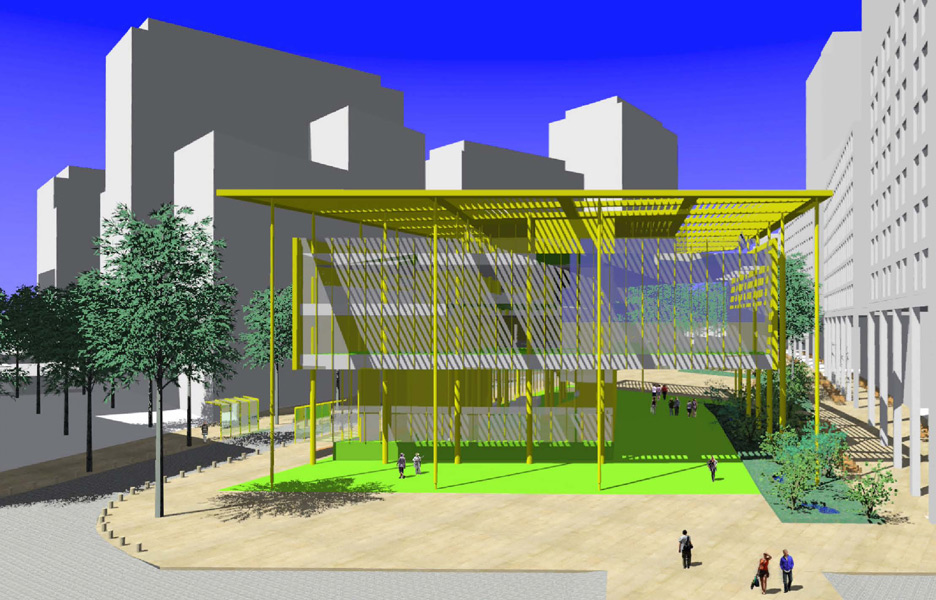 England: Flannery & de la Pole – a library has high thermal mass and natural ventilation in which public facilities are concentrated on a tall and transparent entrance level. Outside areas include long performance porch, a canopied community space and children's soft play surface.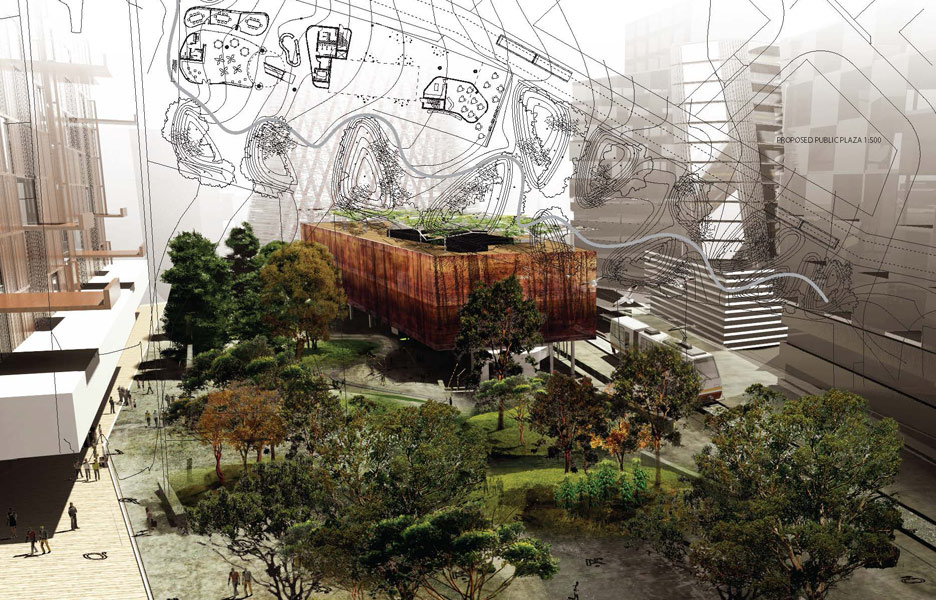 Fremantle: Felix Laboratories – rolling landforms planted with local vegetation form a Sydney landscape of architectural forms which include the library building, a playground, reading room, game space learning surface, as well as water sculptures and a stream running through the site.
This week the finalists toured the Green Square site, and will spend the next six weeks making more detailed plans to be presented to the jury and assessed by experts on pricing and construction. With the City of Sydney expected to announce the winning entry in early 2013, the six members of the judging panel who will make the decision include:
John Denton (Jury Chair): Former Victorian Government architect, RAIA gold medallist and designer of the Stonehenge Visitors Centre and the exhibition gallery at the Australian War Museum;
Glenn Murcutt AO: Royal Australian Institute of Architects (RAIA) gold medallist and Pritzker Prize winner;
George Hargreaves: leading American landscape architect, who designed the landscape master plan for the Sydney Olympics;
Rachel Neeson: multi award-winning local architect;
Sharan Harvey: leading Queensland librarian and Brisbane City Council Library Services Manager;
Stuart McCreery: engineering and public building adviser.
The City of Sydney has allocated $25 million for the completion of the Green Square Library, and a further $15 million for the public domain and plaza surrounding it.
The top five designs are now on display at the Tote Building, 100 Joynton Avenue, Zetland, and online at www.sydneyyoursay.com.au
unltd is a new lighting technology by ambience, which allows creative lighting possibilities that have never been possible before.