The Iberian Peninsula has a new benchmark for workspace interior design, with the inspired refurbishment of Google's Madrid Headquarters by architectural firm Jump Studios.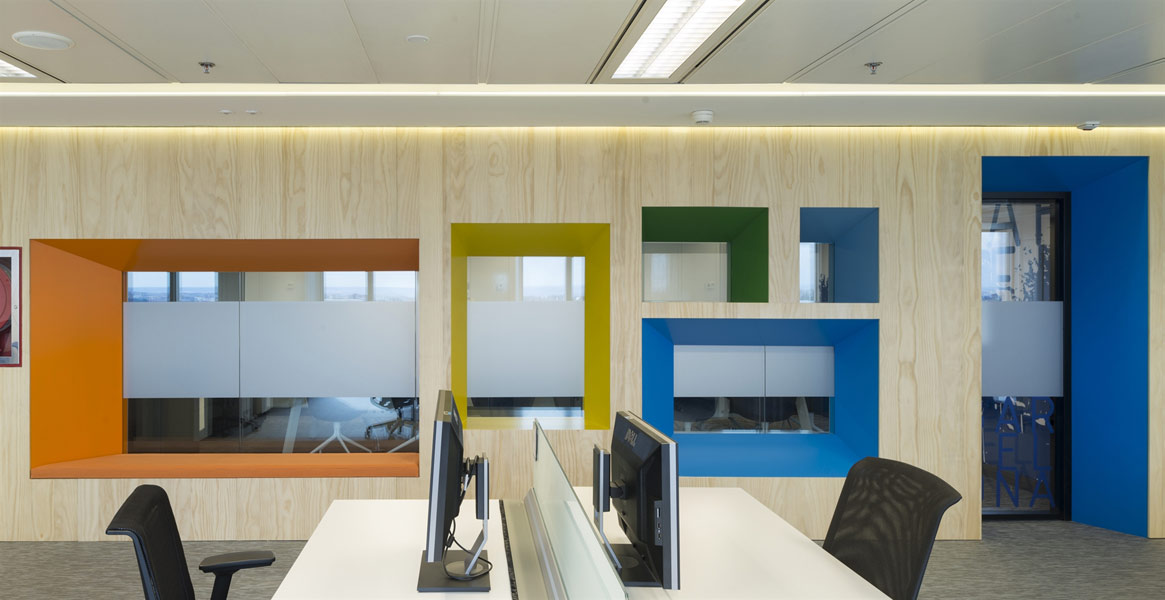 London-based Jump Studios have collaborated with Deerns Spain using a sustainable approach to deliver a dynamic, constructive working environment. Jump Studios were recently shortlisted for the BD Architect of the Year 2013 Award in Interior Architecture, for previous work as well as their Google Madrid project.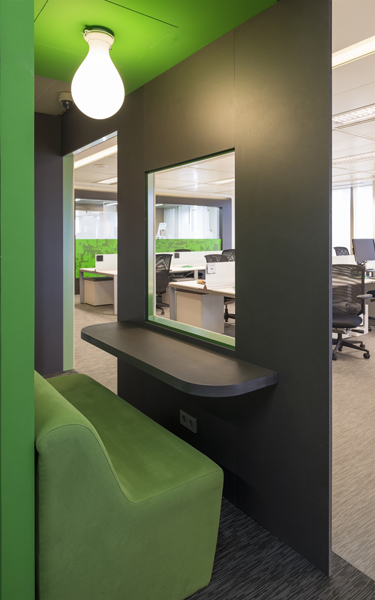 Much of the success of the project is in the space planning and co-ordination of the multi-purpose office floor. As Google operates using video, audio and digital media in a multi-disciplinary capacity, Jump Studios and Deerns Spain tailored design solutions to suit the specific acoustic, visual and spatial requirements of each space. This considered philosophy in the planning stage has provided Google Madrid with a workplace geared for productivity.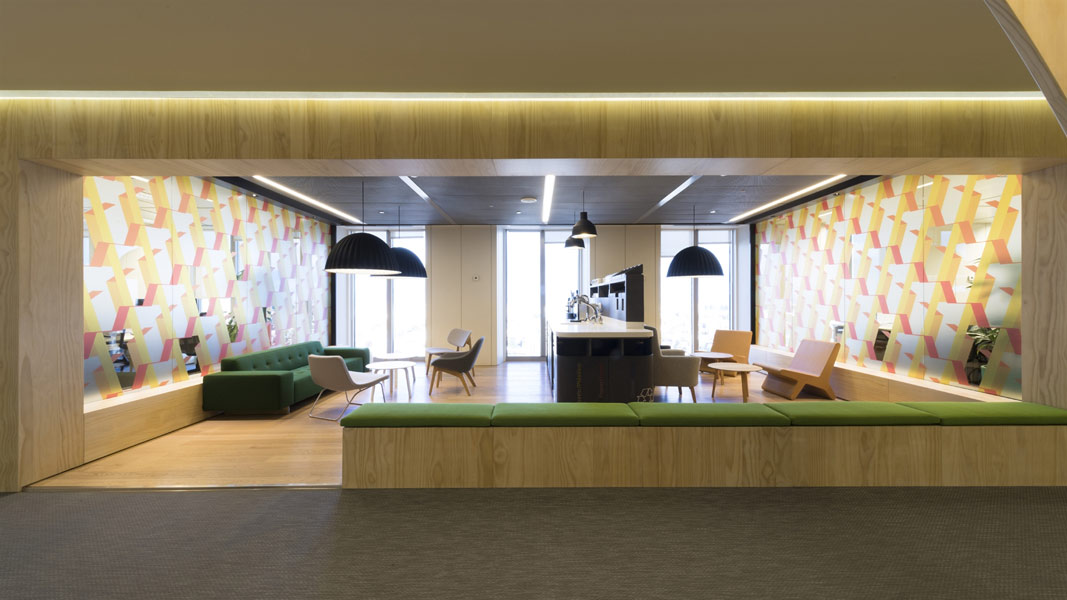 Apart from being designed for work efficiency, Google offices are renowned worldwide for their whimsical recreational spaces. Google Madrid boasts multiple breakout rooms, table tennis, a hammock area and even a massage room, premium features included to promote staff wellbeing and happiness in a modern workplace model.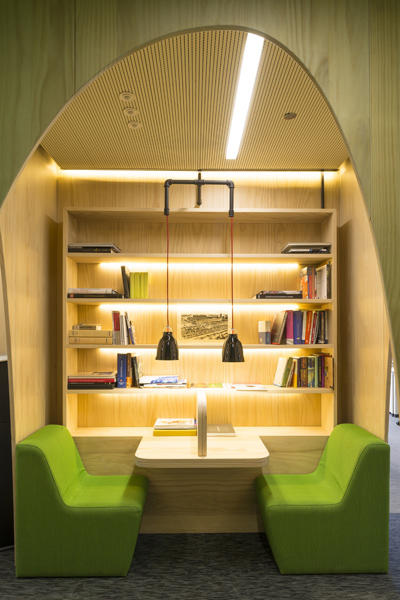 Unexpected structural elements contribute to the design value of the Google Madrid office, and create a sense of creative vitality. Protruding timber window boxes offer a view into offices and meeting rooms while playing with perspective. Timber arches reference an iconic feature of traditional Spanish architecture in a modern context, acting as a functional motif indicating access while framing and dividing areas.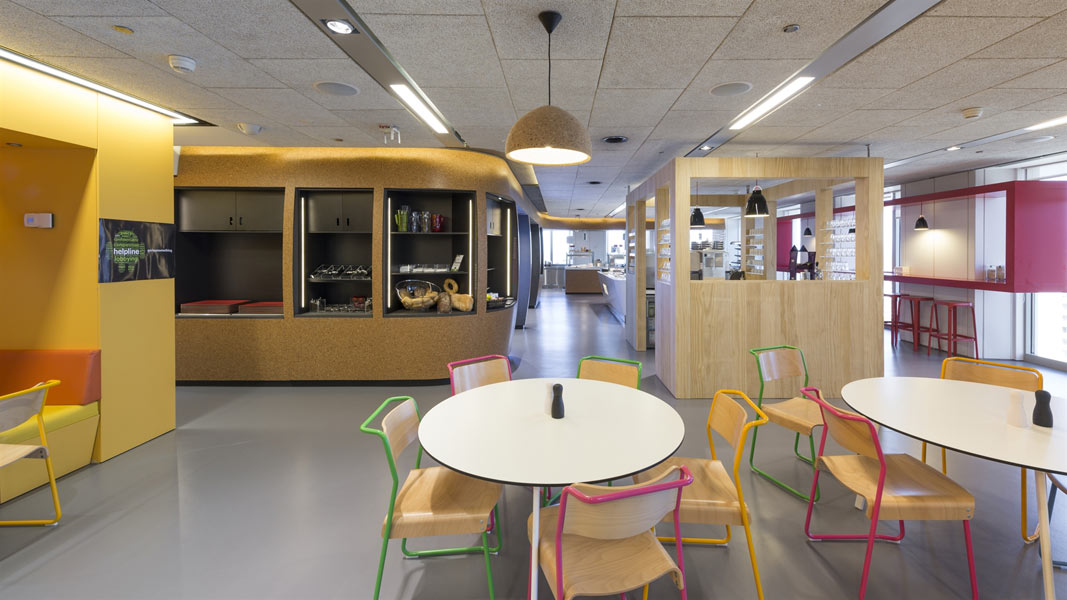 The office's instantly recognisable colour scheme runs the full spectrum of Google's mainly primary-coloured logo. Vibrant reds, yellows, blues and greens appear regularly throughout the space, against a corporate palette of whites and greys. Timber is used extensively throughout the office, adding an organic texture against high-shine finishes. Jump Studios have expertly matched a range of materials and colours with an uplifting, cartoon sense of fun to strongly establish the company's brand identity at Google Madrid.