Article by Online Editor
Designer
Above: Rough Diamond Pendant by Jonathan Ben-Tovim.
A key event of the yearly Melbourne Fringe Festival, the winners of the 2012 Fringe Furniture Showcase awards were announced over the weekend. Held at the Abbotsford Convent in partnership with RMIT, the 26-year-old open-access event is known for fostering emerging talent in furniture and product design.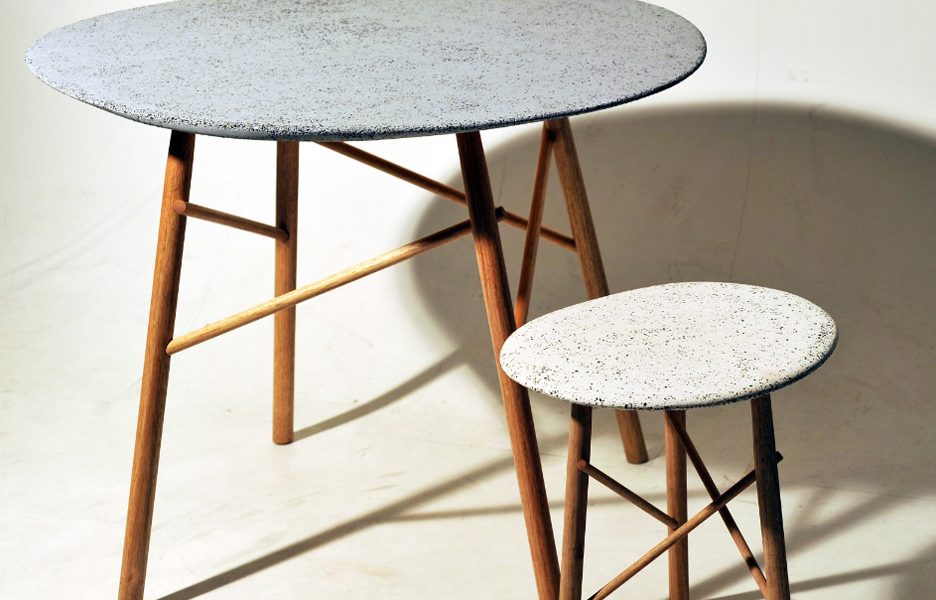 Taking out Craft Victoria's Emerging Designer award was Ash Allen for his zen garden-inspired outdoor setting, Sticks and Stone. Allen also received the Sustainable and Waste-Wise Design award for his design, with the triangulated base using salvaged Tasmanian Oak and the 'stone' surfaces made from recycled rubber crumb.
TAIT's Most Market-Ready Design award went to The Found Collective for their futuristic and origami-inspired SC-3 planter, while the Rob & Winsome Martin Lighting Design Award was given to Jonathan Ben-Tovim for his Rough Diamond Pendant. Combining a 3D-printed joining system with hand-cut and assembled standard copper tube, the Rough Diamond Pendant is a handmade light fixture that uses new technology to create a sophisticated and versatile pendant lamp.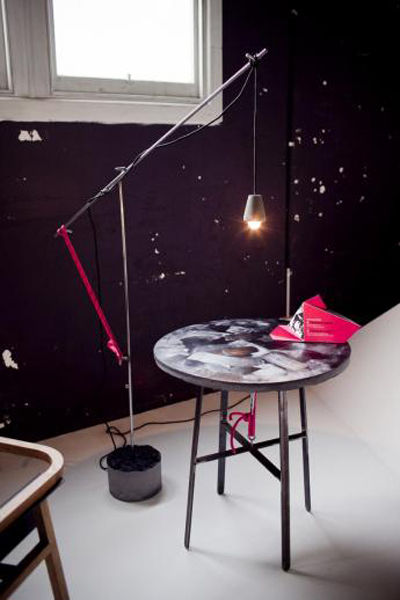 Taking home the ISM Objects' Best Design Addressing the 2012 Fringe Furniture Theme award was Thomas Ashby for his Tension Light and Table. This year's theme centred around Roy Scheider's famous Jaws quote, "You're gonna need a bigger boat" – a bright idea put simply. Focusing on the simple expression of challenging concepts, the 2012 exhibition aimed to showcase designs executing clarity of vision, economical practice and poetic restraint.
Now in its third decade, the Fringe Furniture showcase is part of Melbourne Fringe's Made by Melbourne Fringe series – a curated program of events offering artists and audiences a unique, free way to engage with the annual festival.
Closing on Saturday 13 October, the 2012 Fringe Furniture exhibition is open Wed-Sat from 11am-5pm.
www.melbournefringe.com.au