Article by Online Editor
Designer
Sign up for our newsletter
Above: Andrew Burns's FSSDC entry.
The high-profile Flinders Street Station Design Competition (FSSDC) has been the subject of debate, after competition organisers Major Projects Victoria (MPV) – much to the dismay of some entrants – noted they wouldn't be exhibiting any entries, shortlisted or not, until almost a year after the submission date.
A small handful of articles and blog posts surfaced this week – including one by Crikey's Urbanist Alan Davies – questioning MPV's decision to contain publication of entries until mid-2013. Many of the un-shortlisted practices also took it upon themselves to share their work online. Projects published online include entries from Andrew Burns, Apehaus, Delia Teschendorff Architecture, Fraser Paxton Architects, Gresley Abas, K20 Architecture, Michael Smith (The Red and Black Architect), ROTHELOWMAN and Steve Rose Architect/Mihaly Slocombe/Foong + Sormann.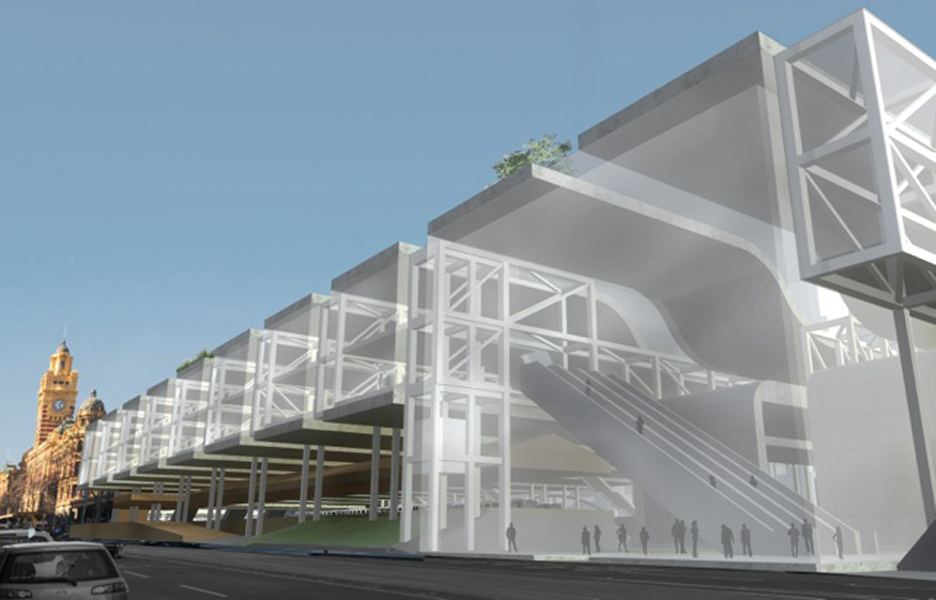 The six shortlisted entries, which were announced in October, now have until July 2013 to further develop their ideas in Stage Two of the competition.
MPV yesterday tweeted external links to the entries published online before removing them this morning – the result of a miscommunication, according to an MPV representative, who reiterated that competition conditions state that entrants should keep entries confidential until the close of Stage Two.
Last Thursday saw an unofficial FSSDC 'Longlist' exhibition, organised by Melbourne architecture practice Edwards Moore. Held in Sibling's Fitzroy studio, the exhibition presented 27 of the 100+ entries not included in the final shortlist. Concealed behind a translucent curtain made of bubble wrap, the projects hung side-by-side in a concentrated viewing area – subtly referencing the clandestine nature of the competition process.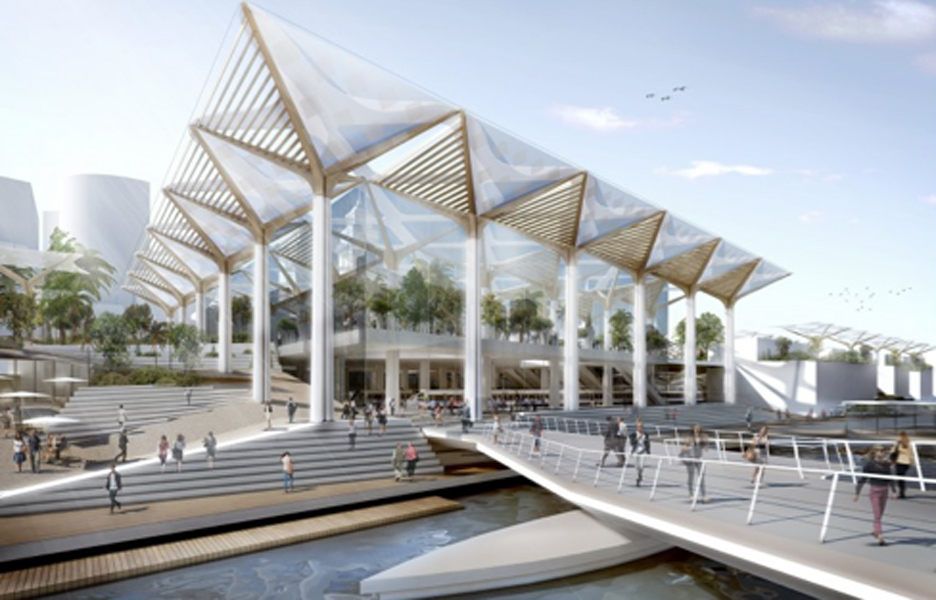 Juliet Moore, co-director of Edwards Moore, said the intention of the exhibition was "to harness the enthusiasm and all the hard work that had gone into the competition, and the fact that there were a lot of people out there who got quite excited and involved in the process."
"For us as a practice, [competitions] are so much about having a voice, and being able to have the opportunity to put forward our ideas. We're big believers in competitions as a means of generating an architectural discussion and we think there should be more. There's been criticism of how the Flinders Street competition's been managed, but all in all I think it's a positive thing and there should be more."
Luxxbox has developed a range of agile whiteboards all designed to offer a place to think, introducing the new ThoughtWalls.