Article by Online Editor
Designer
The shortlist has been revealed for this year's Dulux Colour Awards, with 66 finalists selected from over 200 submissions to compete across seven categories. An overall winner will also be announced in the eighth 'Grand Prix' category.
A judging panel comprising Debbie Ryan (principal at McBride Charles Ryan), Dana Tomic Hughes (editor of Yellowtrace), Adrian Doyle (street artist and director of Blender Studios and Melbourne Art Tours) and Denise L'Estrange-Corbet (co-founder of NZ fashion label WORLD) will select winners from the shortlist made up of entrants from both Australia and New Zealand.
The Dulux Colour Awards are open to architects, designers, interior designers, colour consultants and students of architecture and interior design. Each category winner will receive AUD$1000, and the Student category winner will additionally have the opportunity to produce their own limited edition colour palette as part of the Designers for Dulux program. The Grand Prix prizewinner will receive AUD$1500 plus an airfare, accommodations and entry to an international design fair.
Winners are to be announced at a gala evening in Melbourne on 20 March 2013. See below for the full shortlist:
Commercial Exterior
56 Abbotsford Road, Solution Positive Architecture (QLD)
Baldivis Secondary College – Stage 1, JCY (WA)
Grange Road Kindergarten, Black Line One X Architecture Studio (Vic)
Griffith University Nathan Campus Heart + Connectors, Cox Rayner Architects (QLD)
Knox Innovation, Opportunity & Sustainability Centre (KIOSC), Woods Bagot (Vic)
Manchester St Gap Filler, Lewis Bradford Consulting Engineers (NZ)
Maryborough Railway Station Conservation, RBA Architects + Conservation Consultants (Vic)
Morris Iemma Indoor Sports Centre, McPhee Architects (NSW)
Noble Park Aquatic Centre, Suters Architects (Vic)
Oxley House Warehouse Conversion, TONIC Design (QLD)
Perth Esplanade Busport, WILD BY NATURE (WA)
Raglan Wharf Building, Beca (NZ)
Tamborine Mountain Collage, Fulton Trotter Architects (QLD)
Wintergarden Facade, studio505 (Vic)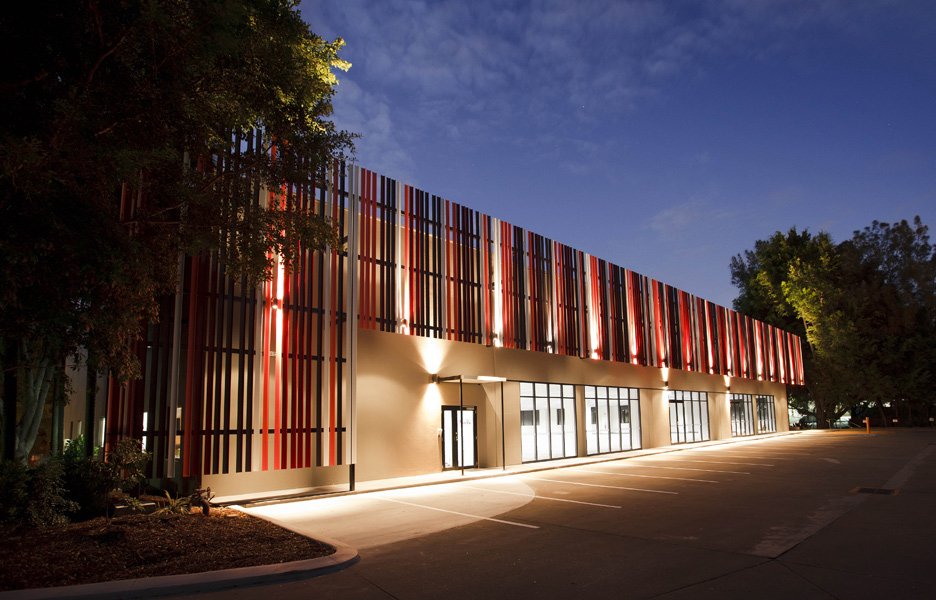 Commercial Interior
Baldivis Secondary College – Stage 1, JCY (WA)
Bill's, Russell & George (Vic)
Chocolate Shop, In Design – Retail Designers (NZ)
colour|work, Group GSA (Vic)
John Septimus Roe Anglican Community School (Kindergarten – Beechboro Campus), Brooking Design Practice (WA)
KFC New Restaurant Lower Hutt, Space Studio Limited (NZ)
Mindshare, The Bold Collective (NSW)
Pets Carnival, rptecture architects (Vic)
QV Amenities, Russell & George (Vic)
Royal North Shore Hospital, Anne Gordon Design (NSW)
Spring Street Grocer, KGA Architecture (Vic)
St Augustine's Senior Student Centre, Via Architettura  (Vic)
St Kilda Park Primary School, Clarke Hopkins and Clarke (Vic)
Urban Backyard, Studio Popsicle (NSW)
The Wayside Chapel, environs studio (NSW)
Western Autistic School, Hede Architects (Vic)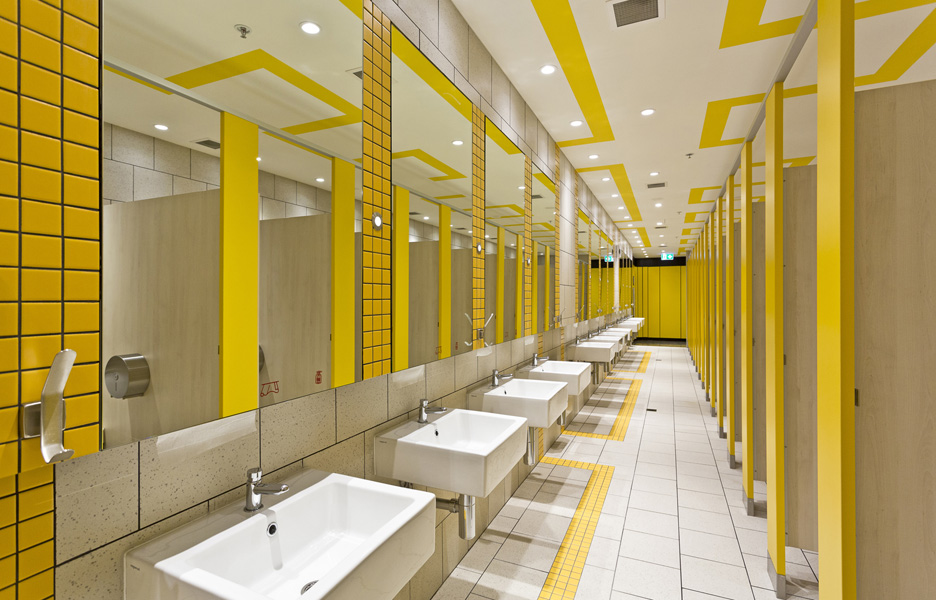 Single Residential Exterior
Abbotsford Residence, Chan Architecture (Vic)
Annandale House, CO-AP (NSW)
Bellevue Home, KGD Design Ltd (NZ)
The Black House, David Edelman Architects (Vic)
Elanora Heights House, Bill Architecture (NSW)
North Avenue, Rolf Ockert Design (NSW)
Single Residential Interior
Belgium Avenue, Designed by Karen Akers (NSW)
Bellevue Home, KGD Design Ltd (NZ)
Box Hill House, Marc Dixon Architect (Vic)
Bridge St, Beatrix Rowe Interior Design (Vic)
Camper House, loop8 (Vic)
Carlton Residence, Hecker Guthrie (Vic)
Clarke Payne House Stanmore, Greg Natale Design (NSW)
Hawthorn Residence, Doherty Lynch (Vic)
Kellie Residence, David Boyle Architect (NSW)
The Paddington Butterfly House, Michelle Walker Architects (NSW)
Perikic House Clontarf, Greg Natale Design (NSW)
Queen St Residence, Edwards Moore (Vic)
Unit 23, Daarc (QLD)
Woodridge House, Warren and Mahoney Architects (NZ)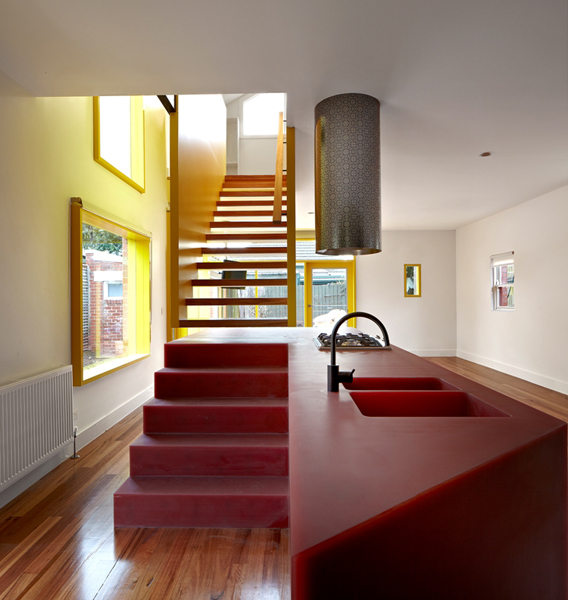 Multi Residential Exterior
87 Chapel Street, MGS Architects (Vic)
Atherton Gardens HUB Development, McCabe Architects/Bird de la Coeur Architects (Vic)
Richmond A Place To Live, SJB Architecture (Vic)
Westpoint, A Hint of Tint (NSW)
Multi Residential Interior
87 Chapel Street, MGS Architects (Vic)
Carson Woolstore Apartment Refurbishment, TONIC Design (QLD)
East Kimberley Development Package Transitional Housing, iredale pederson hook architects (WA)
HammondCare Miranda, b2 property solutions (NSW)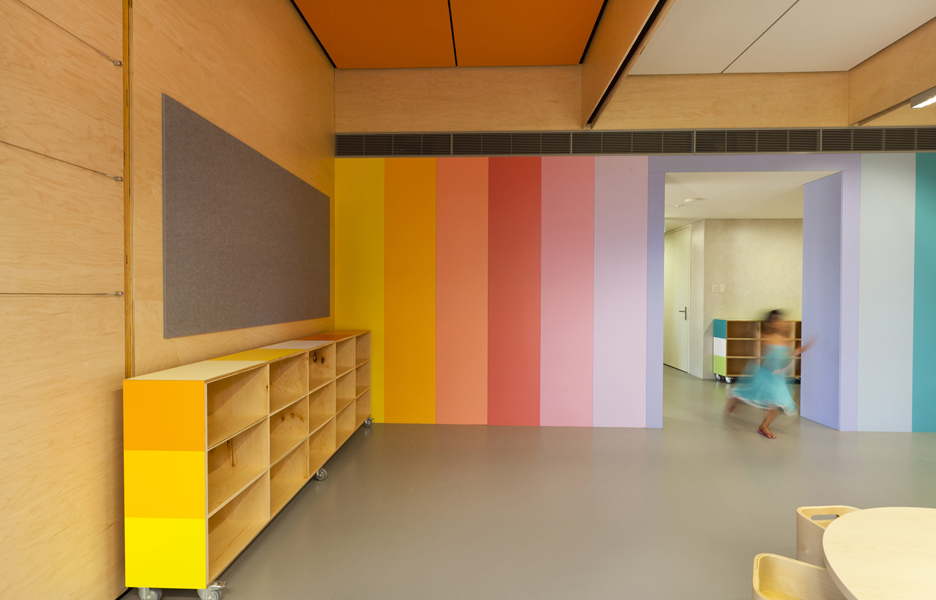 Student
Arncliffe Library, Whitehouse Institute of Design (NSW)
Backyard Shenanigans, Adrian Rivalland for RMIT (Vic)
From the Garden, Ashleigh Briggs for Monash University (Vic)
Illusion Bar & Restaurant, RMIT University (Vic)
North Eveleigh Cinematheque, University of Sydney (NSW)
No Sombreros, Sydney Design School (NSW)
Recycled Garden, Kristina Taranto/Steven Vidovic for the University of Melbourne (Vic)
'The Lost, Erased, Unseen & Forgotten', Geordie Shaw – BBC Architects/Victoria University of Wellington (NZ)
Lead image: Atherton Gardens HUB Development, by McCabe Architects/Bird de la Coeur Architects (Vic). Photo by John Gollings.