Article by Online Editor
Designer
Above: Overall Graduate of the Year Award winner Amelia Williams.
The Design Institute of Australia (DIA) last week announced the winners of the 5th Graduate of the Year Awards (GOTYA) for Victoria and Tasmania.
The unique awards program aims to support designers of varying disciplines in the early stages of their careers. Established by the DIA, the awards recognise excellence in emerging designers from disciplines including graphic design, industrial design, furniture design, jewellery design, textile & fashion design, interior design and decoration.
Nine Victorian and Tasmanian tertiary institutes took part: Australian Academy of Design, Box Hill Institute, Grenadi School of Design, Monash University, NMIT, RMIT, Swinburne University of Technology, The Gordon and University of Tasmania. Portfolios of nominated 2012 graduates were assessed and up to four finalists were selected from each category for an interview with a panel of judges for each discipline. Graduates were evaluated on their design solutions, transferrable workplace skills and predicted impact on the Australian Design Industry.
"It's wonderful to see such amazing talent entering our industry," said DIA Victoria President Dominic Russo in a statement.
GOTYA recipients will be automatically entered into the DIA Australasian Graduate of the Year Awards to be announced in Melbourne at designEX in May.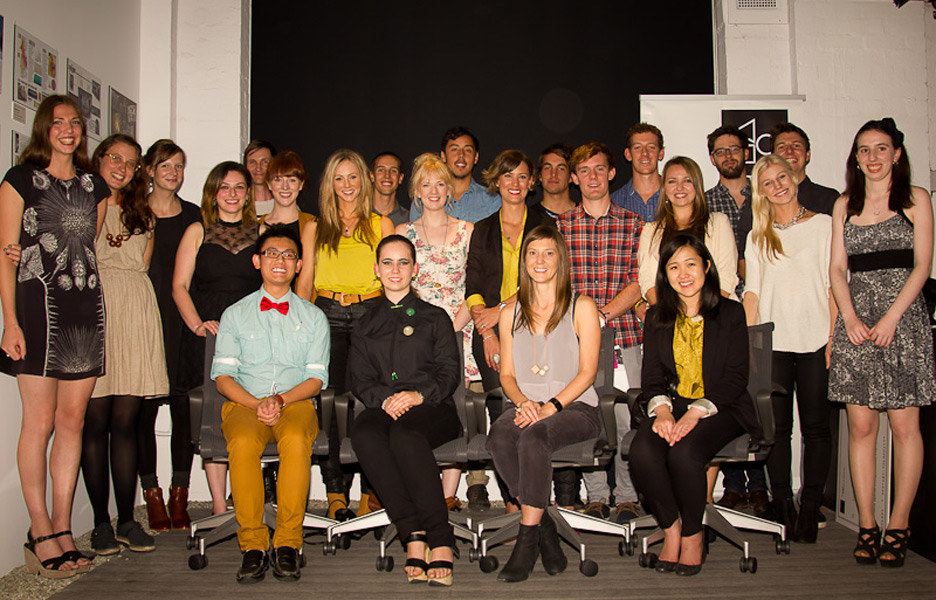 See below for the full list of winners:
OVERALL GRADUATE OF THE YEAR
Amelia Williams, RMIT University
INTERIOR DESIGN
Graduate of the Year: Alice Dwyer, University of Tasmania
Runners-up: Erin Lacey, University of Tasmania; Alina Dain, Monash University
Colourways Colour Award: Phoebe Smith, RMIT University
INTERIOR DESIGN & DECORATION
Graduate of the Year: Amelia Williams, RMIT University
Runner-up: Alison Lewis, NMIT – Northern Melbourne Institute of TAFE
Commendations: Rosanna Lambert, Box Hill Institute; Polina Radchenko, RMIT University
Colourways Colour Award: Amelia Williams, RMIT University
OBJECT – INDUSTRIAL DESIGN
Graduate of the Year: Tristan Brega, Swinburne University of Technology
Runner-up: Rowan Page, Monash University
Commendation: Ashley Martyn Smith, RMIT University
Colourways Colour Award: Ashley Martyn Smith, RMIT University
OBJECT – FURNITURE DESIGN
Graduate of the Year: Matty C Smith, University of Tasmania
Runner-up: Ben Brayshaw, RMIT University
Commendation: Alex Brown, RMIT University
Colourways Colour Award: Ben Brayshaw, RMIT University
OBJECT – JEWELLERY DESIGN
Commendations: Hau Ong Ding, Monash University; Alyra Bartasek, Monash University
Colourways Colour Award: Hau Ong Ding, Monash University
GRAPHIC DESIGN
Graduates of the Year: Tom Sabbatucci, Monash University; Emily Flanagan, Swinburne University of Technology
Commendations: Seviora Citra, Swinburne University of Technology; Andrew Robertson, Swinburne University of Technology
Colourways Colour Award: Emily Flanagan, Swinburne University of Technology
FASHION & TEXTILE DESIGN
Graduate of the Year: Meaghan McLeish, RMIT University
Runners-up: Edith Barrett, RMIT University; Esther Sandler, RMIT University
Colourways Colour Award: Edith Barrett, RMIT University