Article by Online Editor
Designer
ABOVE: Caboolture Hub by Peddle Thorp + James Cubitt Architects. Photo by Roger D'Souza
Designed by Peddle Thorp + James Cubitt Architects, the Caboolture Hub received the F.D.F Stanley Award for Public Architecture at the Australian Institute of Architects' (AIA) 2012 Queensland Architecture Awards on Friday 22 June.
Comprising a modern library, a regional art gallery, a learning centre and a cafe beside Caboolture's Town Square, the 5000-square-metre building is a centre for local culture, art, history, learning and social interaction. Maximising the use of natural light with large windows and double storey volumes, the scale of the building is cleverly manipulated to suit the differing functions of the spaces inside.
"The planning is legible yet fluid, the building connects multiply to the city, and the spaces facilitate both defined and adaptive uses," noted the jury, which was headed by Queensland Government Architect Malcolm Middleton.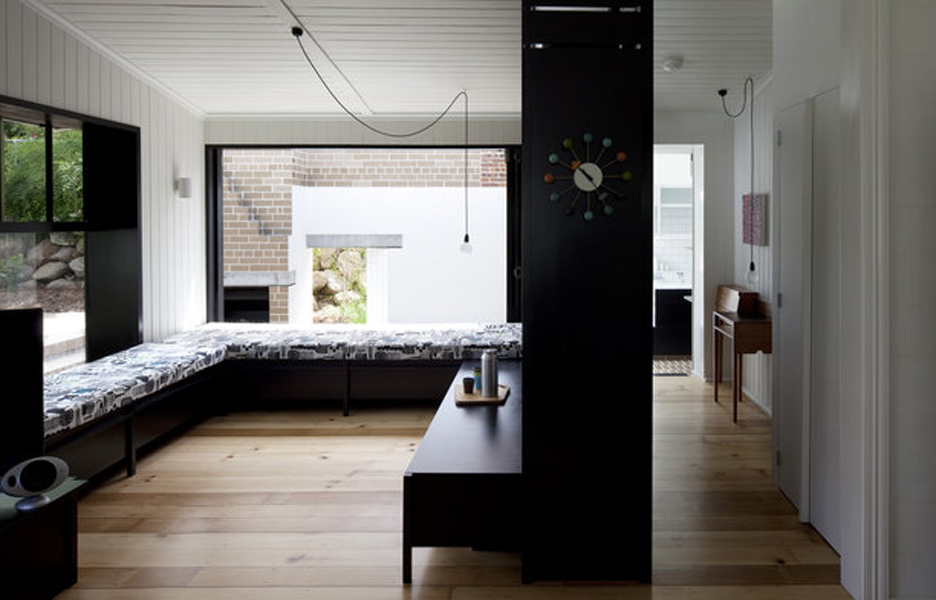 Owen and Vokes' Four-Room Cottage took out the Robin Dods Award for Residential Architecture – Houses, while the Job & Froud Award for Residential Architecture – Multiple Housing was presented to JMA Architects for Viridian Noosa: Stage 3.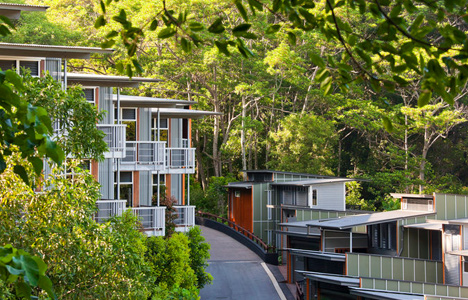 Donovan Hill's National School Pride – Cannon Hill State School, described as "a thoroughly successful editing and recalibrating of an existing elevated Queenslander classroom building," was honoured with the Hayes & Scott Award for Small Project Architecture. Ferrier Baudet Architects was awarded the Art and Architecture Prize for their design of an innovative entrance to St Leo's College.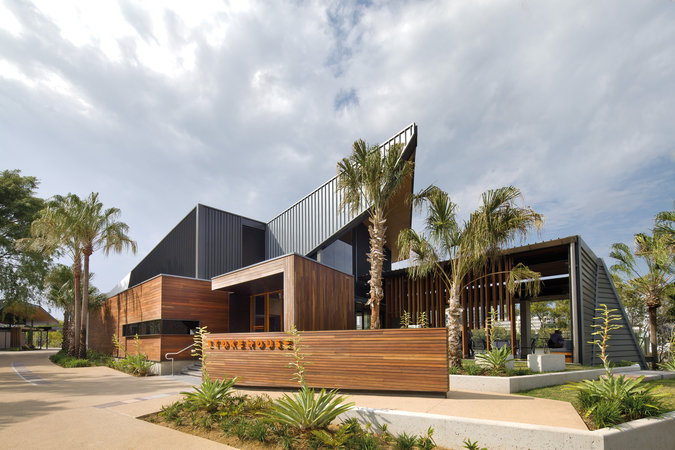 The River Quay development by Arkhefield & Cardno S.P.L.A.T. was triumphant in two categories, taking home the Beatrice Hutton Award for Commercial Architecture as well as the Karl Langer Award for Urban Design.
KP Architects' Eatons Hotel and Function Centre was praised for its "spectacular and materially rich" interior, with the project receiving the G. H. M. Addison Award for Interior Architecture.
The Harry S. Marks Award for Sustainable Architecture was this year presented to JMA Architects for Viridian Village: Outrigger Resort, a project that integrates buildings and landscape within the resort. The Colorbond Award for Steel Architecture, meanwhile, was awarded to Suters Architects for their work on Park Lake State School.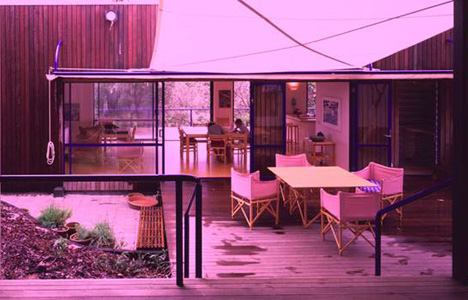 Geoffrey Pie Architects' Pie Residence in Peregian Beach, described by jurors as "a house in the spirit of Robin Boyd," was presented with the Enduring Architecture Award.
In total 216 projects were entered in this year's awards program from across the state, and 34 prizes and commendations were awarded. All winners are now in contention for the National Awards, due to take place in Perth on 1 November.