Last week Prime Minister Tony Abbott officially opened the Chris O'Brien Lifehouse, Sydney's new integrated cancer centre neighbouring the Royal Prince Alfred Hospital. The Lifehouse is the realisation of the late Professor Chris O'Brien's vision for a more varied, holistic approach to the healing experience.
The centre honours Professor Chris O'Brien, who was a famously dedicated advocate for cancer sufferers, besides being a highly respected, leading medical practitioner in the field of oncology. Chris himself was diagnosed with a malignant brain tumour in 2006, and courageously used his personal fight to bring awareness to the plight of cancer patients and their families before his final passing in 2009.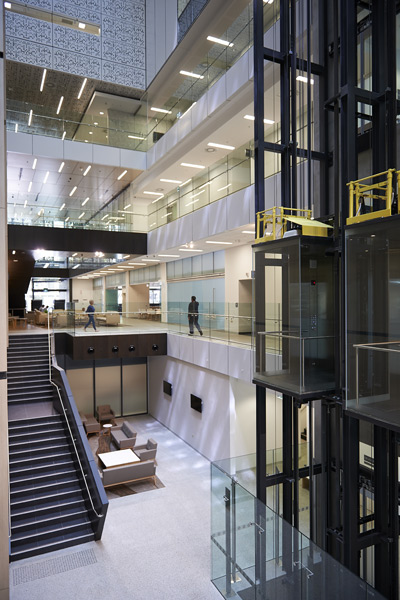 Brookfield Multiplex and Rice Daubney collaborated on the design of the facility, which has been tailored to provide a healing environment for cancer patients. By maximising such elements as natural light and ventilation, and providing views of the surrounding environment throughout the centre, the design of the Lifehouse capitalises on salutogenic design principles and the restorative powers of nature.
Apart from state-of-the-art medical facilities, the Lifehouse features a centre for alternative and complementary therapies, known as the Lifehouse Living Room. The Living Room offers a range of activities for patients, including meditation, yoga, acupuncture, Reiki, healing touch, Qi Gong, massage, reflexology. These are designed to fortify the body and counteract the notoriously draining effects of chemotherapy, while helping the patient achieve some release and respite from their strict regime of medical treatment.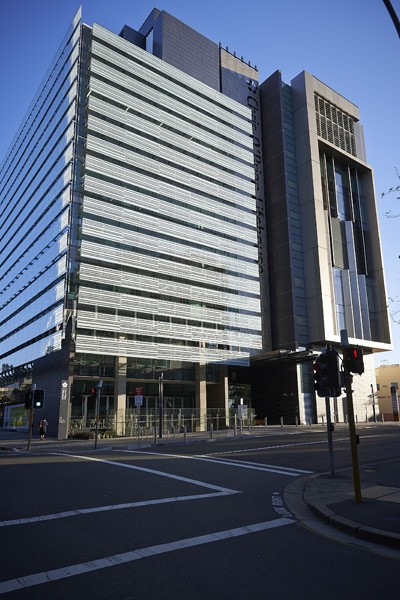 Sydney Local Health District Chief Executive, Dr Teresa Anderson states: "The new facility will integrate research, teaching and clinical practice and is the culmination of many years of hard work, dedication and commitment by staff of the District, the Ministry of Health and Lifehouse to providing the best cancer services possible.
"Professor Chris O'Brien was a much loved and highly respected RPA clinician and he would be very proud of the work we have achieved together for the benefit of cancer patients."
Gail O'Brien, Lifehouse Board member and Chris' wife says: "After watching someone you love die from cancer, there is no greater cause to fight for. This facility will create generational change to ensure others won't have to endure the same experience, particularly in the emerging area of integrative medicine. There is an incredible sense of joy in knowing that the difference in the future will be the Chris O'Brien Lifehouse."
Watch a time-lapse of the building's construction here.