Article by Online Editor
Designer
Above: An image from the winning design 'The Northern Capital', by Ecoscape.
Western Australian landscape architecture firm Ecoscape has been announced the winner of CAPITheticAL, an international competition to design a hypothetical Australian city. The event took place as part of Canberra's Centenary celebrations.
Ecoscape won the $70,000 first prize for its submission entitled 'The Northern Capital'. The design draws on the need to address issues of population growth, environmental and climate change, farming, and food production. Ecoscape's proposed capital is situated on the shores of Lake Argyle in the north of Western Australia, and acknowledges Indigenous Australian culture as well as financial, political and economic development issues.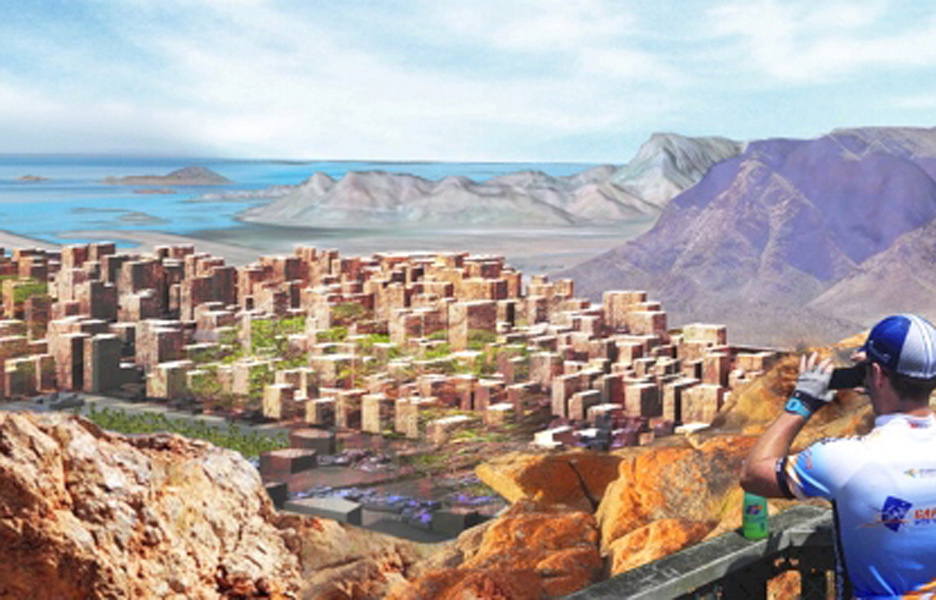 The CAPITheticAL jury, chaired by Professor Barbara Norman, said: "'The Northern Capital' addresses one of the themes that a number of entrants have considered in the competition – the questioning and future relevance of Canberra's physical location within the Australian continent in the 21st century, however unlike some other entries it does not seek to relocate Australia's capital city but to establish a second capital that better addresses Australia's position in the Asian century."
Norman was joined on the jury by Professor Alastair Swayn, Councillor John McInerney, Dr Catherin Bull AM and Callum Morton.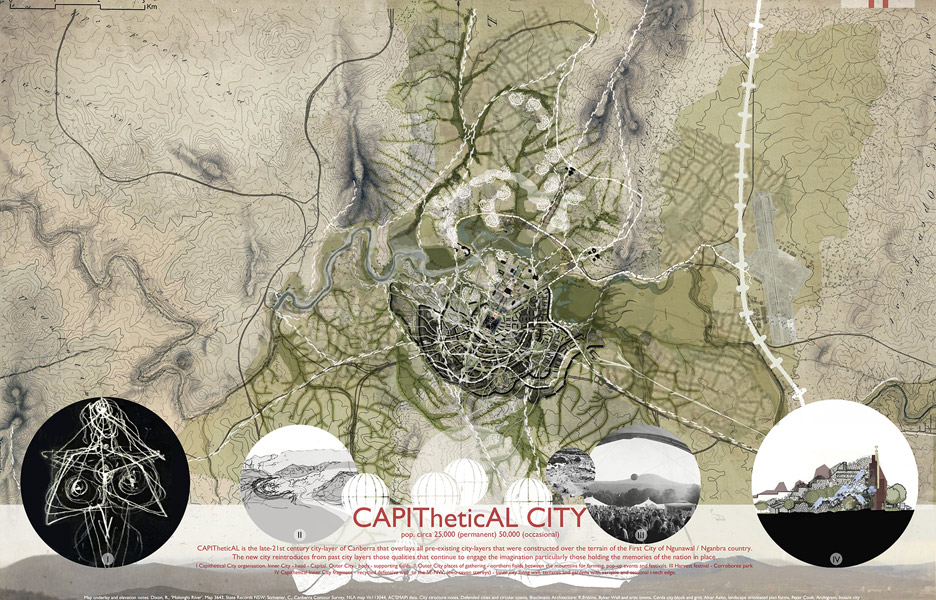 The $30,000 second prize went to Brit Andersen and Mara Francis of Brisbane, for their 'Sedimentary City Canberra' proposal. The design was presented as a table top scroll that unfurls back to a possible future. Imagined and real mappings of the site of Canberra are laid over one another to create a 'sedimentation', allowing the viewer to trace the landscape's history, thus ruminating on the layering effect of modern cities.
Dr Julian Bolleter and Professor Richard Weller of the Australian Urban Design Research Centre in Perth received a commendation for their 'Made in Australia: The future of Australian Cities' project, while Sydney's Kate Dickinson and Annabel Koeck received the Student Prize for their contribution 'Proto: Capital'.
"The jury believes strongly that the top three entries and the winning student entry form an important and integrated narrative about the future challenges of the nation's capital," said Norman. The final outcome was picked unanimously by the jury from 114 Stage 1 submissions from 24 countries.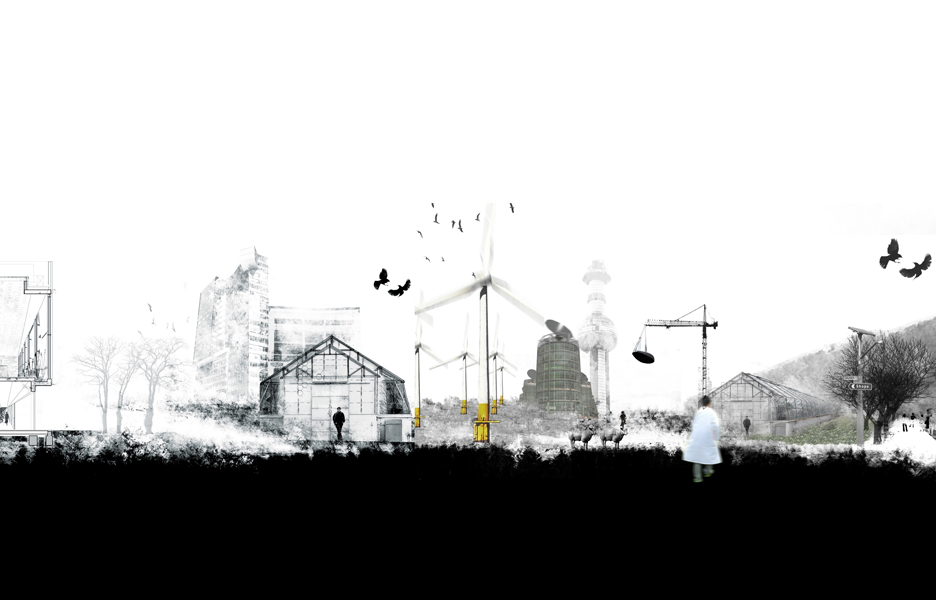 The 20 shortlisted CAPITheticAL submissions will be showcased in an exhibition at The Gallery of Australian Design from 6 March until 11 May 2013, and will feature plans, videos and drawings.