Article by Online Editor
Designer
A Brisbane-based transport planner has been selected as part of a four-person international team developing programming for the BMW Guggenheim Lab, a mobile laboratory investigating new ideas and solutions for contemporary urbanism through public discourse.
AECOM transport planner Rachel Smith will participate in the Berlin leg of the BMW Guggenheim Lab, the second city in the Lab's nine-city, six-year international tour. Smith will conduct a series of public programs and experiments based on the theme of 'Dynamic Connections'. The program will explore issues such as cycling culture, waterfront developments, transforming tourism, public space, parking and community connections.
The BMW Guggenheim Lab is a grassroots research project that engages the public in free programs and experiments about urban life. The travelling Lab acts as a community hub and public gathering space, inviting the public to participate in the Lab's projects, led by a multi-disciplinary team from the fields of urbanism, architecture, art, design, education, science, technology and sustainability.
The initiative was launched in New York in August 2011, and will move on to Berlin and Mumbai on its first two-year cycle, culminating in an exhibition at the Solomon R. Guggenheim Museum in New York in 2013.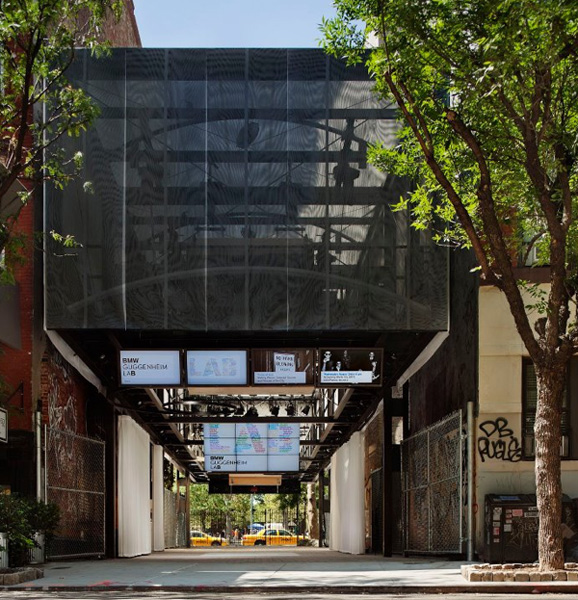 The six-year tour of the Lab is divided into three two-year cycles, each with its own theme and a mobile structure designed by a different architect. The current cycle is themed 'Confronting Comfort', examining the concept of comfort in urban areas and the need for environmental and social responsibility, with a mobile laboratory designed by Tokyo-based architects Atelier Bow-Wow.
Smith was nominated for the project by former Mayor of Bogota and international urbanist Enrique Peñalosa, and will be working alongside thought leaders from the Massachusetts Institute of Technology and Bern University of the Arts at the Lab.
Smith says of the project: "The goal is to experiment and explore new ideas to create forward-thinking solutions for city life. This kind of model is all about gathering the ideas of those who live and work in cities at a very grassroots level and then pushing those thoughts up towards policy makers, rather than the other way around."
The BMW Guggenheim Lab will be open in Prenzlauer Berg, Berlin from 15 June until 29 July 2012.