Article by Online Editor
Designer
This year saw the Boral Design Award up stumps from its comfortable home in the suburbs and move into the city. Trading the green fields context of previous iterations, the 2012 Design Award tasked architects with the re-invention of an existing building – a real plan, for a real building, in a real inner city site. Entrants were asked to design a scheme that adaptively re-purposes a commercial warehouse into a medium density residential, mixed-use development, while preserving 50 percent of the existing building fabric. While the brief stipulated residential density as a core requirement, it also stressed the provision of high levels of private and public amenity as being absolutely essential.
Three categories were available to entrants this year, Professional, Emerging Professional and Student, and there were a total of 59 entries, generally of a very high calibre. What the jury was particularly struck by, though, was the exceptional quality of the Emerging Professional and Student submissions. In several instances, in fact, the jury believed they could have readily competed on a professional level. Unsurprisingly, the selection process as a result proved to be a challenging one, and commendations were awarded in all categories.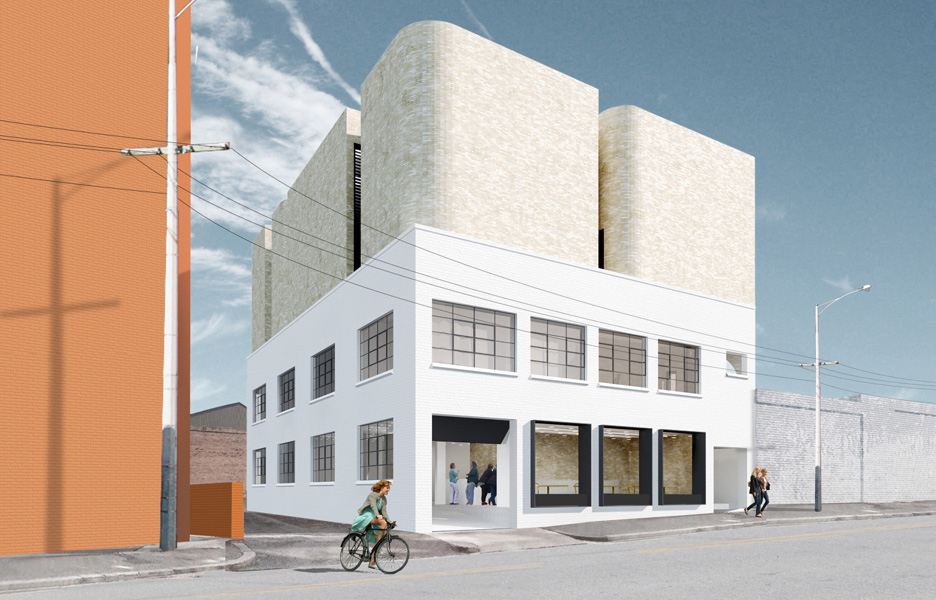 The Student category this year saw a commendation awarded to Jemima Retallack & Mitchell Thompson for The Castle, with the overall award going to Seung Hyuk Choi and Jannette Le for A Thousand Shelves At My Doorstep. Of the two projects, The Castle was considered to be the most resolved – although the strategy it deployed was a very popular one with entrants. Essentially, this saw the existing building used as a podium containing retail and commercial program, with a second volume of new-build residential units above. Here, the north facing side of these combined volumes has also been carved away to create a shared courtyard, which allows light to filter into the residential spaces and provides a leafy sanctuary in this gritty inner urban site. With consideration paid to flexibility of use over time, a good mix of public/private programming, and a beautifully rendered formal execution that tied these potentially disparate elements of old and new, public and private together into a coherent and singular whole, the project was seen as exceptional work.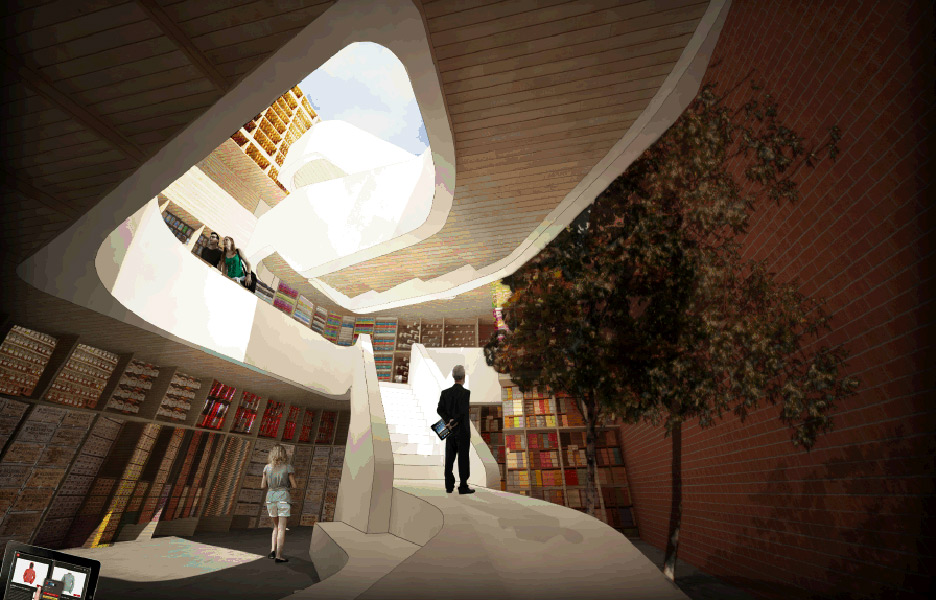 It was the force and originality of Le and Choi's ideas that ultimately won them the Student award, however, in that the jury was keen to stress innovation as a particularly important consideration for this category, where feasibility was deemed less of a concern. In this respect, A Thousand Shelves was quite simply unlike any other proposal submitted, and could very well be considered a new typology – a hybrid building combining commercial storage, retail and residential dwellings. Playing on the existing building's previous life as a warehouse, the project proposes dedicating half of the new building's footprint to storage, where users can come to purchase and/or collect goods through a retail model that merges 'bricks' with 'clicks'. As the entrants describe: "Users can browse the shelving and select, scan and purchase items on their i-objects and devices… Guests are then invited to the top of the stair, where a roof terrace and refreshments await… After coffee and a few snacks, patrons exit the building, and collect their goods at the base. Residents continue their way straight through the wall of shelves to their homes…" That the entrants opted to focus their attention on communicating this idea in broad brushstrokes meant the details of the project's feasibility and amenity were in a sense, brushed over, but the jury was convinced by the sheer imagination of this work, which it was excited to see generated by such a tough and knotty brief.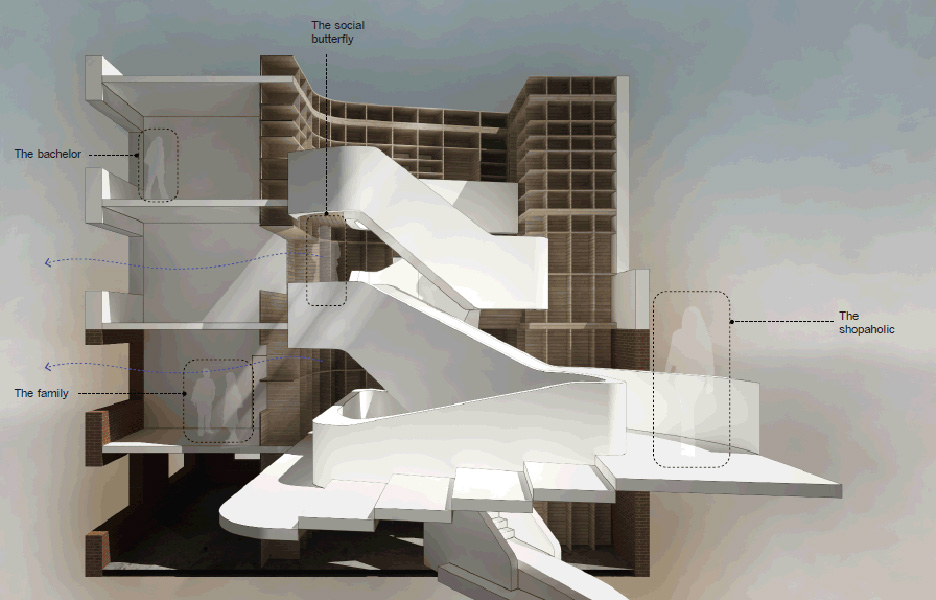 The Emerging Professional Award went to Casey Bryant for the awkwardly titled <Insert Project Here>, while the commendation for this category went to Steven Lam Cham Kee for Urban Jenga. Urban Jenga took a high-density approach, using clever and unusual planning to create units that provided good amenity in terms of both daylight and usable floor area. Due consideration has also been paid here to the need to foster interaction between apartment occupants. This has been encouraged by having the semi-public balconies of individual units face on to one another in a neighbourly, high density variation of the shared front yard fencing of the suburbs.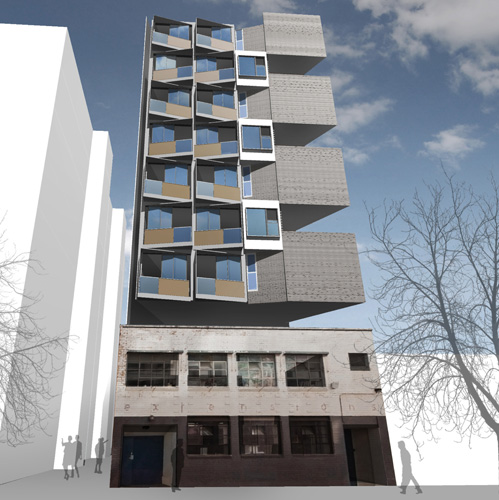 As juror Rachel Neeson said of Bryant's submission, however, "<Insert Project Here> is the most direct response to preserving the existing fabric, in a way which none of the other architects have achieved." Cocooned within the shell of the existing warehouse, Bryant's design clusters a series of miniature hipped roof volumes that playfully reference suburban houses, while also transferring a modicum of the treasured suburban garden space to the inner city. On an extremely tight site, Bryant has managed to deliver a significant increase in density without totally compromising on character, privacy or outdoor space. As the jury saw it, this was a genuinely engaging and original design that also pays careful consideration to the pragmatics of amenity.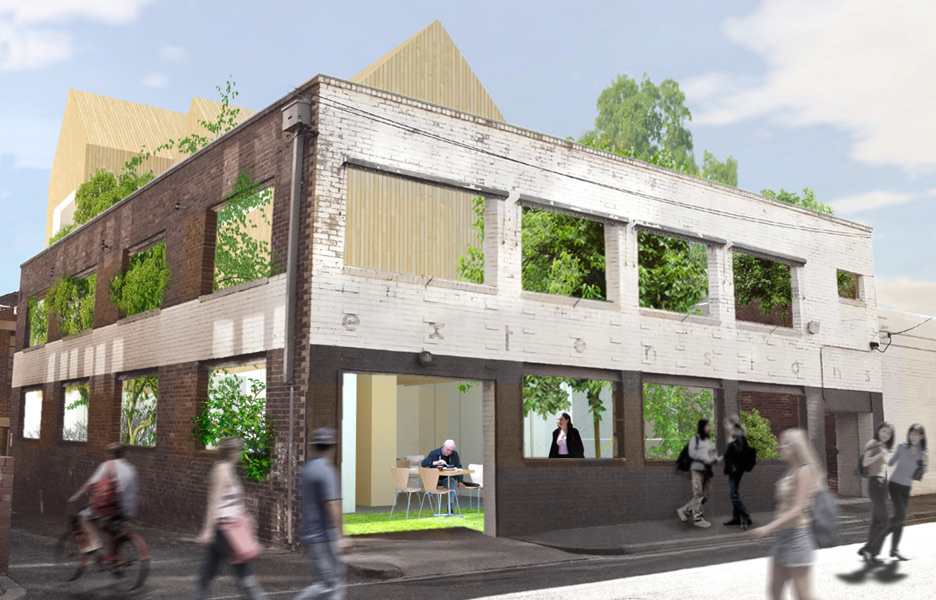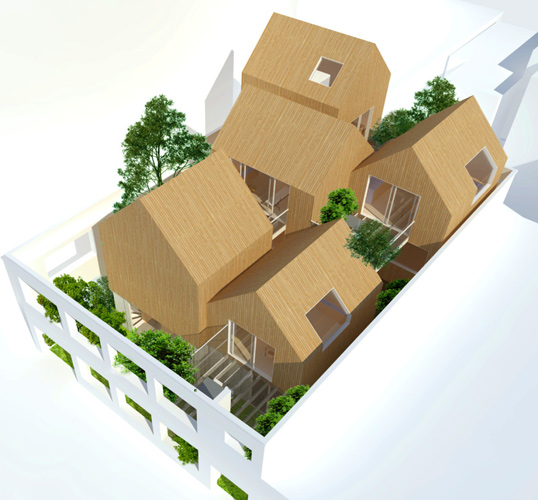 The Professional category saw the tightest competition, with two projects receiving commendations in addition to the winner. The overall award went to Monochromat for Flamingo Lane, with Morq's Hanging Gardens Building and Index Architecture's Suburban Dreaming sharing second equal commendations. In its residential component, The Hanging Gardens was seen as offering one of the most sophisticated spatial strategies of the competition, and as juror Stuart Harrison remarked in a ringing endorsement, to a chorus of agreement from the rest of the jury, "You'd really love to live here."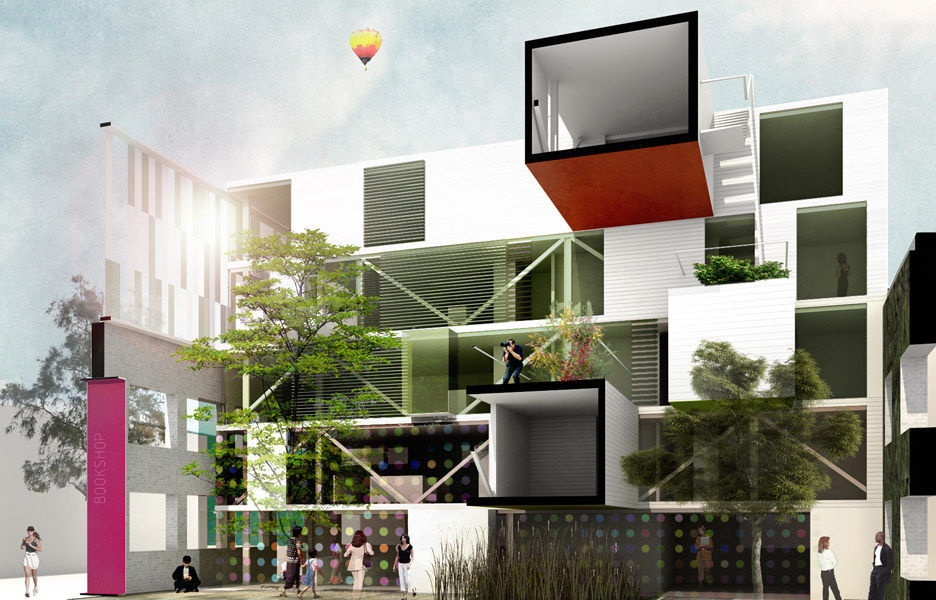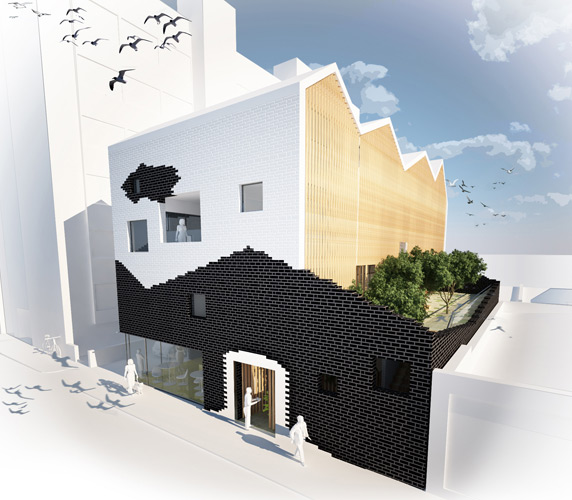 Suburban Dreaming also found significant support from the jury for its gutsy re-imagining of the existing building. Taking a slightly more abstract approach to adaptive reuse than most of the other entrants, Index Architecture re-organised the existing brickwork into a 'new' volume that references the original building through its materiality and black and white paintwork, which, much like the old warehouse, roughly divides the facade in two. While Suburban Dreaming had its champions, however, and certainly achieved a good balance of amenity and density in its design, it, too, was pipped at the post by Monochromat's Flamingo Lane. Applying the classic brick arch, Monochromat's solution offers a clear tectonic expression that delivers both a wonderful interior experience and a strong street presence and identity. Its urban strategy is also sensible, well resolved and well integrated into the surrounding neighbourhood. As Harrison remarked, "This is not the easy solution, but by using existing building fabric, it keeps the scale of the streetscape and contributes to a vibrant city." Ultimately, Flamingo Lane wooed jurors through the sheer liveability of its internal spaces and its warm and evocative use of brick, and this was in fact the only project that drew unanimous and uncontested praise, making it the well-deserved, Professional winner.