Above: FJMT + Archimedia, Auckland Art Gallery. Photo by John Gollings
Running in association with the World Architecture Festival (WAF) and now in its second year, the 2013 Inside: World Festival of Interiors was held in Singapore from 2-4 October. The prestigious biennial festival awarded winners in twelve project categories, with submissions received from 25 countries worldwide.
The awards proved prosperous for Australian design, with two Australian-designed projects selected as winners of the Culture and Office categories and fifteen projects by Australian firms shortlisted across the twelve categories.
Sydney practice, Francis-Jones Morehen Thorp (FJMT) working in association with Auckland's Archimedia, was named the winner in the Culture category with a careful remodelling of, and new addition to, the Auckland Art Gallery. The project remarkably beat a field that included the renowned Zaha Hadid Architects. FJMT said the project presented a unique opportunity to reveal and interpret the history of the site, while revitalising an important part of the city. The winning design gracefully knits the existing heritage building to the contemporary addition and is characterised by a series of tree-like canopies that reference the overhanging canopy of adjacent Albert Park.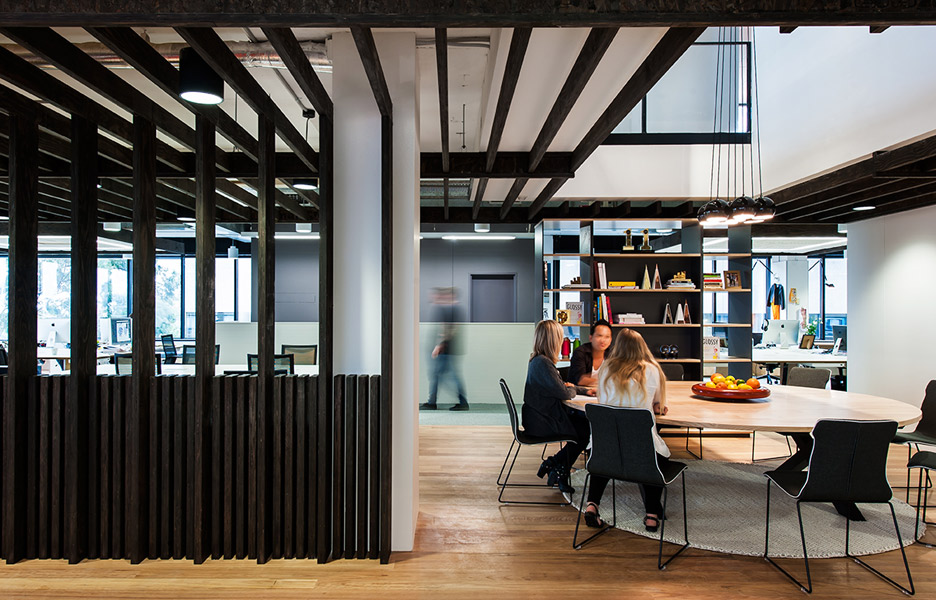 HASSELL was awarded the winner of the Office category for its multi-layered approach to the Clemenger BBDO offices in Sydney. The workplace scheme incorporates a mixture of quiet spaces, shared work points and informal meeting areas, endeavouring to enhance an exchange of ideas and facilitate greater collaboration between staff. The design also offers a hybrid of design attitudes, combining industrial and minimalist aesthetics.
Singapore-based firm, WOHA, was also victorious, receiving the award in the Hotels category for its work on the PARKROYAL on Pickering.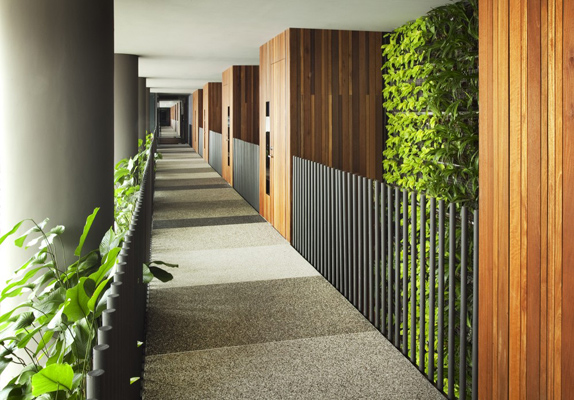 London-based practice, David Kohn Architects, beat 55 other nominees to win the coveted World Interior of the Year award. Judge Nigel Coates praised the firm's refurbishment of the apartment, Carrer Avinyó, stating that the project – located in the gothic-quarter of Barcelona – conveyed a quality of magic and curiosity.
Kohn's design maximises the tight floor plan, featuring an open-plan living room, bathroom and three bedrooms, through a clever manipulation of scales and removal of partition walls. A specially made tessellated tiled floor stands out as the hero of the scheme and is instrumental in linking the interior with the medieval streets beyond, providing reference to the triangular public square nearby.
David Kohn said of the honour, "We are absolutely delighted to have won the award. The project demonstrates how an interior can be about the city in which it is situated. An homage to Barcelona"
All of the festival's twelve category winners will be invited to be a member of Inside's international jury in 2014.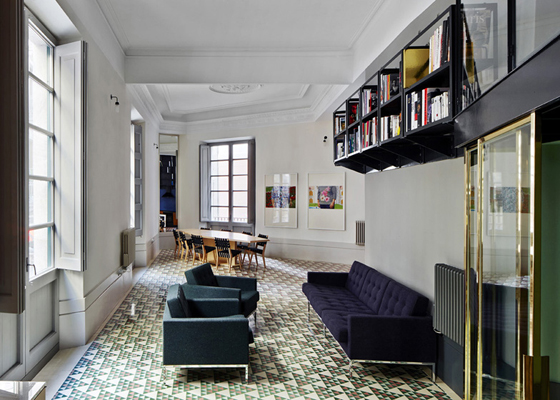 2013 Inside: World Festival of Interiors winners

 Bars and Restaurants – Ammo Bar & Restaurant (Hong Kong), Wang
Hotels – PARKROYAL on Pickering (Singapore), WOHA
Education – DPS Kindergarten school (India), Khosla Associates
Residential – Carrer Avinyó (Spain), David Kohn Architects
Display – Hublot Pop-Up Store (Singapore), Asylum Creative
Culture category – Auckland Art Gallery Toi o Tamaki (New Zealand), Francis-Jones Morehen Thorp, fjmt + Archimedia (Architects in Association)
Health category – Knowledge Centre, St Olavs Hospital (Norway), Ratio Architects & Nordic Office of Architecture
Shops category – Tashya (India), charged voids
Shopping centres category – emporia (Sweden), Wingardh Arkitektkontor
Transport category – Barrakka Lift (Malta), Architecture Project
Office category – Clemenger BBDO (Australia), HASSELL
World Interior of the Year – Carrer Avinyó (Spain), David Kohn Architects