Article by Online Editor
Designer
Above: Lyons, Swanston Academic Building. Photo by John Gollings
Thirty-seven Australian projects have been included in the 302-strong shortlist for the 2013 World Architecture Festival (WAF) Awards.
A further two projects located in New Zealand and completed by Australian firms have made the shortlist: FJMT's collaboration with Archimedia on the Auckland Art Gallery Toi o Tamaki and Ian Moore Architects' 387 Tamaki Drive, also in Auckland.
Australian firms were particularly well represented in the Higher Education & Research category, in which six of 14 shortlisted projects are based in Australia. Woods Bagot's KIOSC, Lyons' Swanston Academic Building and Wilson Architects + Donovan Hill Translational Research Institute have been included alongside Gray Puksand's Kangan Institute, Cox Architecture's Sunshine Construction Futures and The University of Queensland Advanced Engineering Building by HASSELL + Richard Kirk Architect.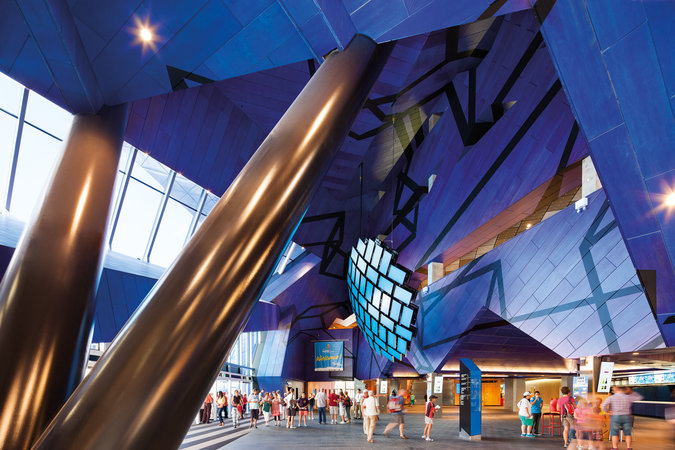 The Sport category proved similarly strong, with three of seven finalists completed by Australian practices. ARM Architecture's Wanangkura Stadium and their collaborative project with CCN on the Perth Arena have both been shortlisted in addition to the Prince Alfred Park + Pool Upgrade by Neeson Murcutt Architects & City of Sydney.
The sixth annual WAF Awards attracted entries from almost 50 countries, say festival organisers. As was the case last year, when the awards location moved from Barcelona to Singapore, the program has again attracted a wealth of entries from South East Asia, with submissions from Europe and North America reportedly up by 40 and 14 per cent respectively.
The WAF Awards form a central component of the World Architecture Festival, an annual event that will this year be held at Marina Bay Sands in Singapore from 2-4 October. Shortlisted teams will present their projects live to the jury, and winners will then be announced at the festival. The 2013 WAF will be jointly held with INSIDE: World Festival of Interiors.
Read more about Australian firms shortlisted at Inside: World Festival of Interiors here.
Australian projects shortlisted at WAF 2013
Civic & community
Kerstin Thompson Architects – Marysville Police Station
TAG Architects and iredale pedersen hook architects, architects in association – West Kimberley Regional Prison
Culture
Francis-Jones Morehen Thorp (fjmt) + Archimedia (Architects in Association) – Auckland Art Gallery Toi o Tamaki (New Zealand)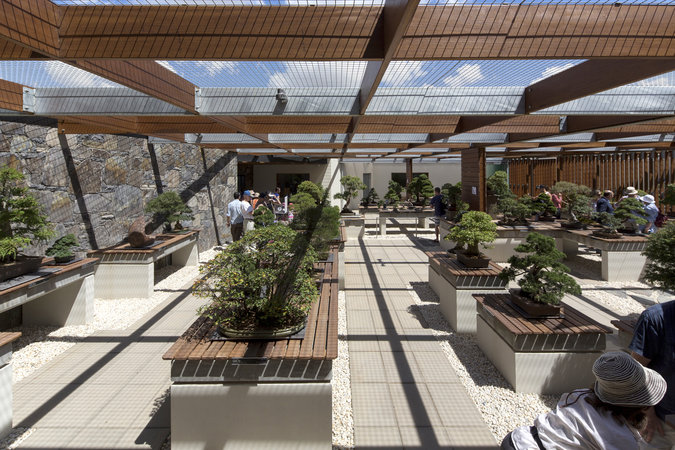 Display
Cox Rayner Architects – Australian Age of Dinosaurs Visitor Centre
Taylor Cullity Lethlean & Tonkin Zulaikha Greer – The National Arboretum
studio505 – The Warratah Studio
Health
Billard Leece Partnership – Ballarat Regional Integrated Cancer Centre
BVN Donovan Hill – The Kinghorn Cancer Centre
Higher Education & Research
Gray Puksand – Kangan Institute, Automotive Centre of Excellence, Stage 2
Woods Bagot – Knox Innovation, Opportunity and Sustainability Centre (KIOSC)
Cox Architecture – Sunshine Construction Futures
Lyons – Swanston Academic Building, RMIT University
Richard Kirk Architect + HASSELL, Architects in Association – The University of Queensland Advanced Engineering Building
Wilson Architects + Donovan Hill Architects in Association – Translational Research Institute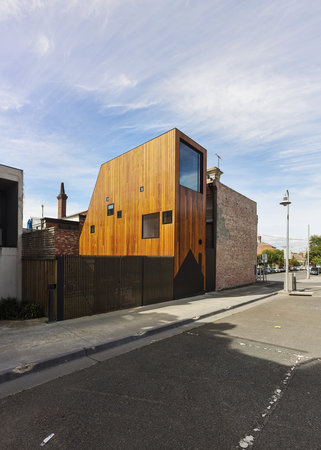 House
Andrew Maynard Architects – HOUSE House
Stephen Collier Architects – Lavender Bay Boatshed
Cox Rayner Architects & Casey and Rebekah Vallance – The Left-Over-Space House
Housing
Ian Moore Architects – 387 Tamaki Drive (New Zealand)
MPR Design Group – Aria
DBI Design – Oracle
New & Old
Tridente Architects – Benson Radiology
Office
Cox Rayner Architects – One One One Eagle Street
Production / Energy / Recycling
Woodhead – Adelaide Desalination Plant and Kauwi Interpretive Centre
Folk Architects – Medhurst Winery
Religion
Silvester Fuller – DACA Dapto Anglican Church Auditorium
Francis-Jones Morehen Thorp (fjmt) – St Barnabas Church
Schools
McBride Charles Ryan – Dallas Brooks Community Primary School
Sport
ARM Architecture – Wanangkura Stadium
Neeson Murcutt Architects & City of Sydney – Prince Alfred Park + Pool Upgrade
ARM+CCN – Perth Arena
Transport
Cox Architecture – South Morang Rail Extension
Johnson Pilton Walker Architects – Sydney Cruise Terminal
Villa
HASSELL – Point King Residence
Landscape – completed designs, urban
Neeson Murcutt Architects & City of Sydney – Prince Alfred Park + Pool Upgrade
Taylor Cullity Lethlean, Greg Burgess Architects & Kirsten Thompson Architects – The Australian Garden
Future Projects – Education
BVN Donovan Hill – Melbourne Girls Grammar School
Future Projects – Infrastructure
Cox Rayner Architects – Brisbane Ferry Terminals Post-Flood Recovery
Future Projects – Leisure-led development
Shane Thompson Architects – North Byron Beach Resort Stage 1
Future Projects – Office
Shane Thompson Architects – Consulting Suites