Article by Online Editor
Designer
Above: Chris Elliott Architects, Seacliff House. Photo by Richard Glover
Three hundred and one projects from across the globe have been shortlisted for this year's World Architecture Festival Awards.
Affiliated with the World Architecture Festival, the international awards program is the largest of its kind. Now in its fifth year, the 2012 iteration of the festival will be held in Asia for the first time – shifting location from Barcelona to Singapore.
Organisers said this new focus on Asia has attracted a rise in the number of entries received from Asia, with an increase in entries from Australia and Singapore, as well as India, Japan and China. In all, this year's program attracted 500 entries from almost 50 countries.
WAF program director, Paul Finch, commented: "We were not only impressed by high levels of flair, creativity and innovation in the entries, but also encouraged that our new venue in Singapore has led to an increase in Asian and Oceanic entries."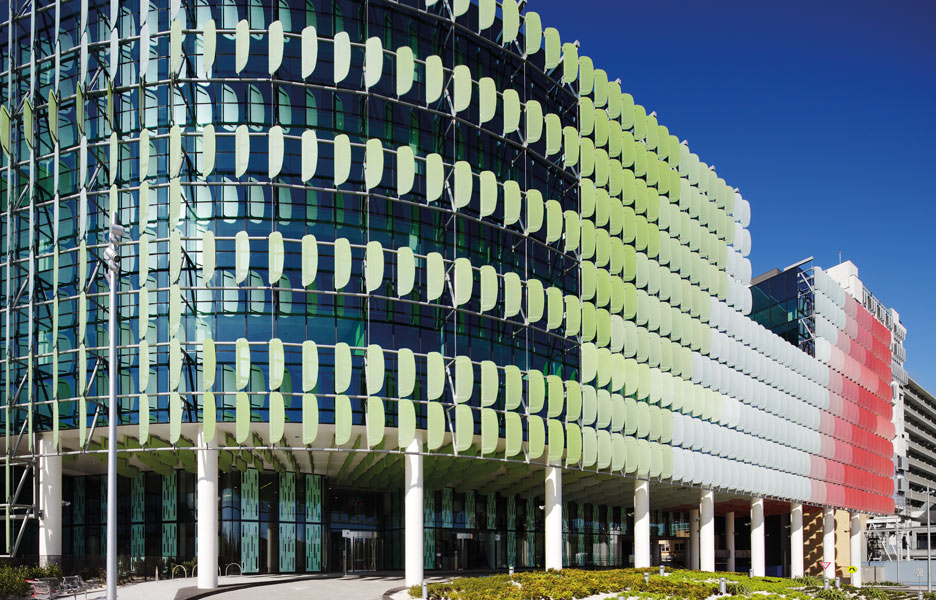 Twenty-six Australian practices have had projects shortlisted across 21 categories, with several firms shortlisted multiple times. Australian projects proved particularly strong in the Health category, with four out of five shortlisted projects from within Australia: BVN Architecture's Robina Hospital Expansion, Woodhead's Flinders Centre for Innovation in Cancer, Woods Bagot's St Vincent's Private Hospital Young Adults Mental Health Unit, and The Royal Children's Hospital by Billard Leece Partnership and Bates Smart.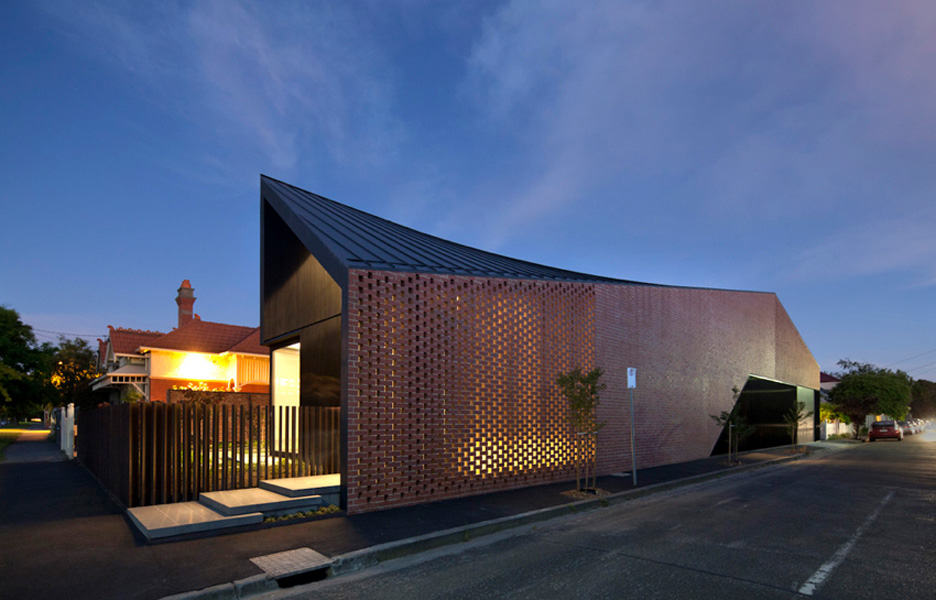 Local projects also proved strong in the Houses category, with seven of the 18 shortlisted residences completed by Australian firms. Among these are five Victorian projects (McBride Charles Ryan's Cloud House, Andrew Maynard Architects' Hill House, Jackson Clements Burrows' Harold Street Residence, dKO Architecture's Separation Street and John Wardle Architects' Fairhaven Beach House), one Sydney project (Seacliff House by Chris Elliott Architects) and one Perth project (Brisbane Street Additions by rad architecture). Four Singaporean projects are also in contention for this award.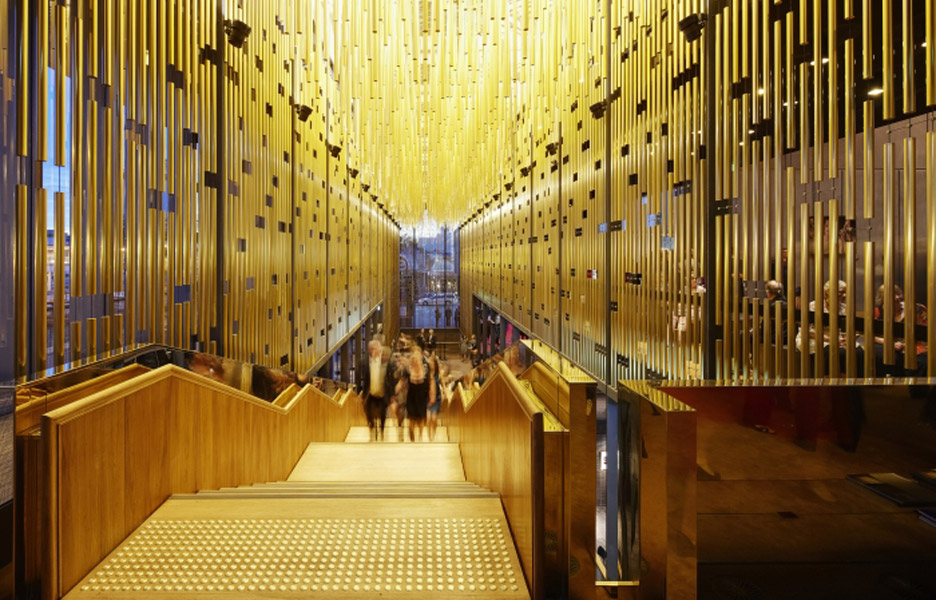 Four Australian projects are among the 16 contenders in the Culture category, including two museums – MONA in Hobart, by Fender Katsalidis, and the Australian Age of Dinosaurs Museum in Queensland by Cox Rayner Architects – in addition to Kerry Hill Architects' State Theatre Centre of Western Australia and FJMT's The Concourse in Sydney.
See the full list of Australian projects shortlisted in the 2012 WAF Awards below.
The World Architecture Festival will take place in Singapore at Marina Bay Sands, from 3-5 October 2012. www.worldarchitecturefestival.com
CIVIC AND COMMUNITY
Keast Park Community Pavilion, Jackson Clements Burrows
Saltwater Coast Lifestyle Centre, NH Architecture
The Concourse, FJMT
CULTURE
Australian Age of Dinosaurs Museum, Cox Rayner Architects
Museum of Old and New Art (MONA), Fender Katsalidis
State Theatre Centre of Western Australia, Kerry Hill Architects
The Concourse, FJMT
DISPLAY
Goodfellow Tree Kangaroo Exhibit, Taronga Zoo, BVN Architecture
HEALTH
Flinders Centre for Innovation in Cancer, Woodhead
Robina Hospital Expansion, BVN Architecture
St Vincent's Private Hospital Young Adults Mental Health Unit, Woods Bagot
The Royal Children's Hospital, Billard Leece Partnership and Bates Smart
HIGHER EDUCATION
Biosciences Research Building, Lyons
HOUSE
Brisbane Street Additions, rad architecture
Cloud House, McBride Charles Ryan
Fairhaven Beach House, John Wardle Architects
Harold Street Residence, Jackson Clements Burrows
Hill House, Andrew Maynard Architects
Seacliff House, Chris Elliott Architects
Separation Street, dKO Architecture
HOUSING
Common Ground Sydney, HASSELL
Fitzgerald Street Housing Development, JCY Architects and Urban Designers
Monash University Student Housing, Clayton, BVN Architecture
NEW AND OLD
The University of Western Sydney, Boilerhouse Precinct, Tanner Architects
OFFICE
Aecom Workplace, BVN Architecture
Dandenong Government Services Offices, HASSELL
Darling Quarter, FJMT
SCHOOLS
Kerrie Murphy Building, Allen Jack + Cottier
Park Lake State School, Suters Architects
The Infinity Centre, McBride Charles Ryan
SHOPPING
Chasing Kitsune, HASSELL
SPORT
HMAS Creswell Gymnasium, BVN Architecture
Nobel Park Aquatic Centre, Suters Architects
TRANSPORT
Craigieburn Train Maintenance Facility, HBO+EMTB
VILLA
Boustred House, Ian Moore Architects
Shearer's Quarters, John Wardle Architects
FUTURE PROJECTS: COMPETITION ENTRIES
Perry Park, HASSELL
FUTURE PROJECTS: EDUCATION
University of Sydney Business School, Woods Bagot
FUTURE PROJECTS: HEALTH
South Australian Health and Medical Research Institute (SAHMRI), Woods Bagot
FUTURE PROJECTS: HOUSE
Davenport/Wilson House, Shane Thompson Architects
FUTURE PROJECTS: LEISURE-LED DEVELOPMENT
Caxton Street Boutique Hotel, Shane Thompson Architects
FUTURE PROJECTS: MASTERPLANNING
GCRT 2031 (Gold Coast Rapid Transit Corridor Study), HASSELL
FUTURE PROJECTS: RESIDENTIAL
The MICRO, degenhartSHEDD Architecture+Urban Design