Article by Online Editor
Designer
Above: Woods Bagot's Convention Centre at the Melbourne Convention & Exhibition Centre.

A handful of large, high-profile architecture practices from Australia have been included in the 'top 100' global survey of architecture firms across the globe.
Coming in at 17th place and representing Australia in the top 100 was Woods Bagot, followed by Hassell in 31st place, Cox Architecture in 39th and HBO+EMTB in 42nd.
US firm Aecom took the number one spot, which was claimed last year by Aedas.
The survey, run by UK-based Building Design (BD) magazine revealed the list last week, with some big Australian names appearing in the 'top 100' list, where architectural firms around the world are ranked by size. Using data collected by UK communications agency Camargue, listings are based on information provided by architecture firms in October last year.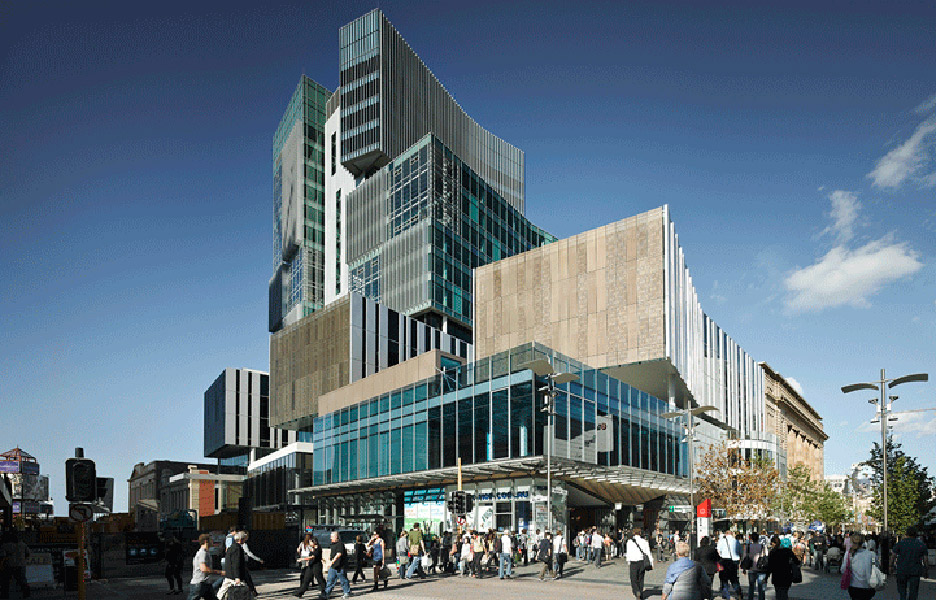 The survey also includes smaller top 10 lists, where Australian firms also made a number of appearances. Regarding different areas of expertise, three Australian firms made the top 10 for Interior Design (HBO+EMTB 5th; Hassell 7th; Woods Bagot 8th), Sinclair Knight Merz came in 6th place for Surveying and HBO+EMTB in tenth place for Urban Design.
In the Market Sectors top 10 series, Woods Bagot made repeat appearances in the Offices (6th) and Retail (9th) lists, Hassell in Transportation (9th) and Masterplanning (9ht), HBO+EMT in Infrastructure (6th) and Masterplanning (6th) lists, and GHD in Government Buildings (2nd) and Infrastructure (1st). Other Australian firms ranked in the Market Sectors top 10 lists included Thomson Adsett in Elderly Living (2nd) and Suters Architects in Heritage (joint 9th with Thailand's DWP).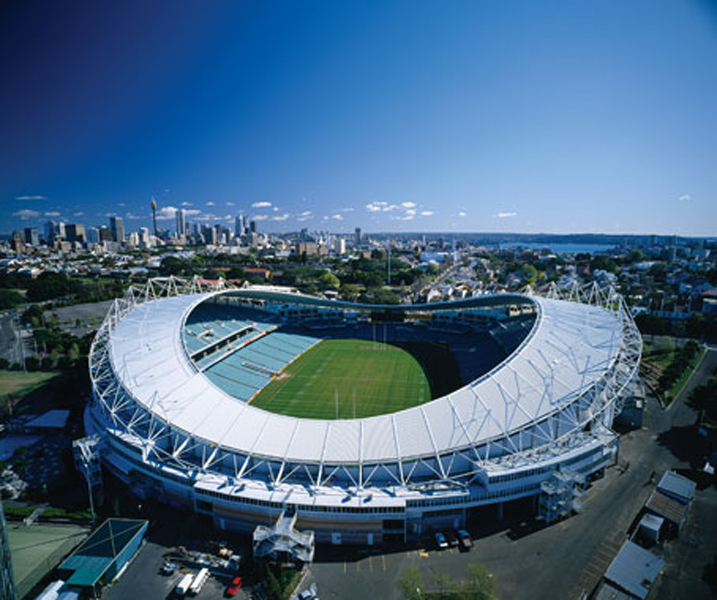 In the Australasian top 10 list of architectural firms ranked by fee income, Hassell took the top spot by a long shot at US$100.8 million, with GHD coming in 2nd and Woods Bagot 3rd.
World Architecture 100 top ten firms in 2013
1. Aecom (USA)
2. Gensler (USA)
3. IBI Group (Canada)
4. Nikken Sekkei (Japan)
5. Aedas (China/UK)
6. Perkins & Will (USA)
7. DP Architects (Singapore)
8. HOK (USA)
9. Samoo Architects & Engineers (South Korea)
10. Foster & Partners (UK)
—
17. Woods Bagot (Australia)
31. HASSELL (Australia)
39. Cox Architecture (Australia)
42. HBO+EMTB (Australia)
Regional top 10 firms (Australasia):
1. HASSELL – US$100.8m
2. GHD – US$80m
3. Woods Bagot – US$60m
4. Cox Architecture – US$45m
5. HBO+EMTB – US$34m
6. Hames Sharley – US$25m
7. Sinclair Knight Merz – US$21m
8. Thomson Adsett – US$19m
9. DWP (Thailand) – US$18.4m
9. Suters Architects – US$18.4m
Regional top 10 firms (Central Asia inc. India)
1. Architect Hafeez Contractor (India) – US$35m
1. Gensler (USA) – US$35m
3. PageSoutherlandPage (USA) – US$16.9m
4. HBO+EMTB (Australia) – US$16.8m
5. Skidmore Owings + Merrill (USA) – US$10.2m
6. P&T Architects & Engineers (China) – US$10m
7. Cox Architecture (Australia) – US$9m
7. CP Kukreja Associates (India) – US$9m
9. Jacobs (UK/US) – US$8m
10. Foster & Partners (UK) – US$6m
10. Kohn Pedersen Fox Associates (UK) – US$6m
10. Morphogenesis (India) – US$6m
For more information on the WA 100, visit bdonline.co.uk/wa-100