Article by Online Editor
Designer
Last weekend, while Sculpture by the Sea graced Cottesloe's shores, Perth's City Beach became the battleground for an inaugural Sand Sculpture competition organised by MERGE – Emerging Architects in collaboration with Young Engineers WA. On a bright 32 degree Saturday afternoon, the friendly competition drew teams from its member ranks and students from both Curtin and University of WA – as well as a few fully fledged industry professionals.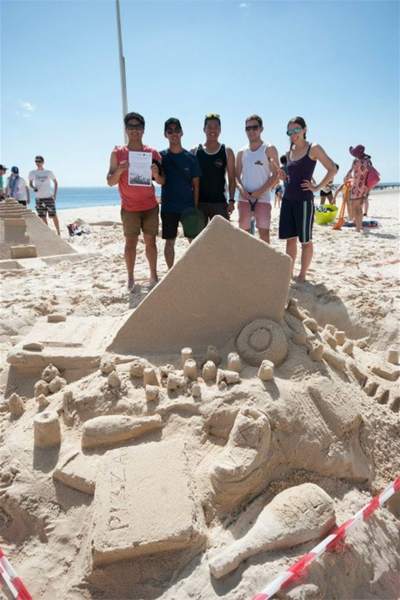 The brief called for teams 'to design and construct a new beach home suitable for a wealthy cockroach couple – Harold and Hermione – bearing in mind the size and features they might desire'. Each team was given a two-by-two metre plot within which to sculpt. Toolboxes full of chisels and scrapers added to ubiquitous buckets and spades.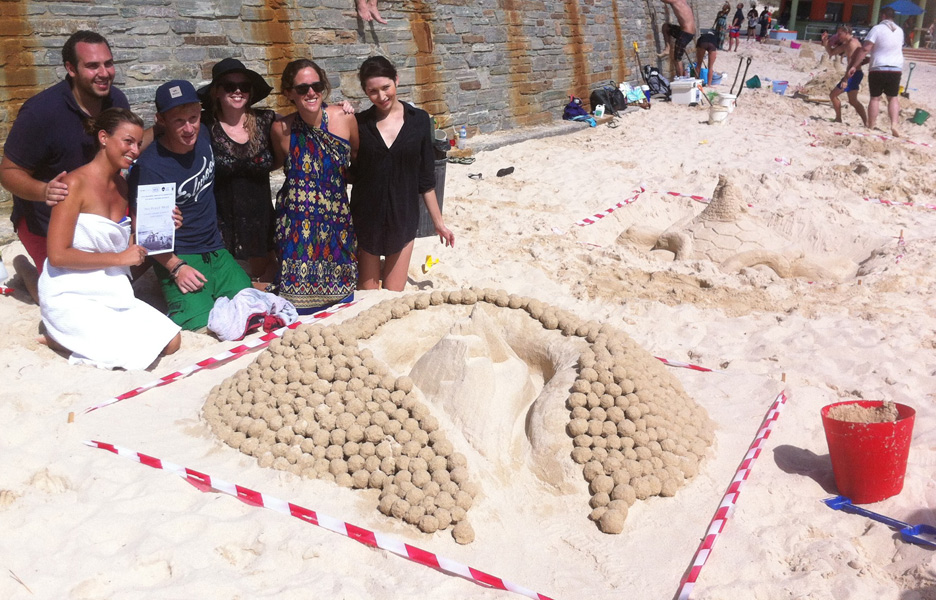 Interestingly, all prizes were taken out by architects. Not surprisingly, first place was awarded to Team 17 'Sweet & Sour Architects', who are all recent or near graduates of the architecture program at Curtin University. Their sand sculpture of an upturned council bin and mound of moulded rubbish complete with fish bones, bottles, old tyres and pizza boxes could well be the perfect habitat for Mr and Mrs Roach and becomes a potent reminder about not littering our beaches.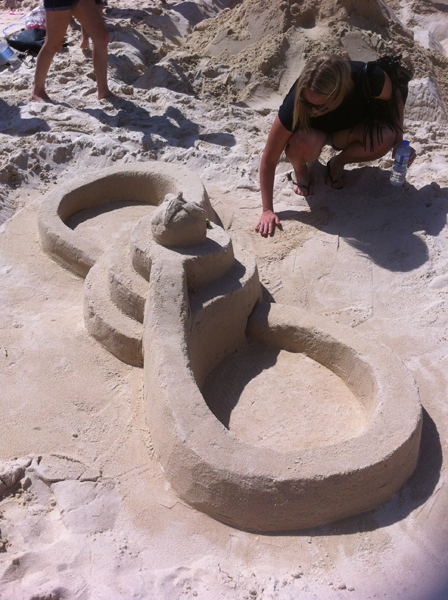 Second place was awarded to Team 14 'Mies San Die Rohe' who are architects working on the New Childrens Hospital Project for their sculptural ovoid mound covered in a garden of sandballs.
Third place went to Team 21 'The Septic Think Tank' who are recent architectural grads / near grads from Curtin University for their partially sunken Gaudi-style city. Other notable mentions included the infinite loop topped with a tempting apple.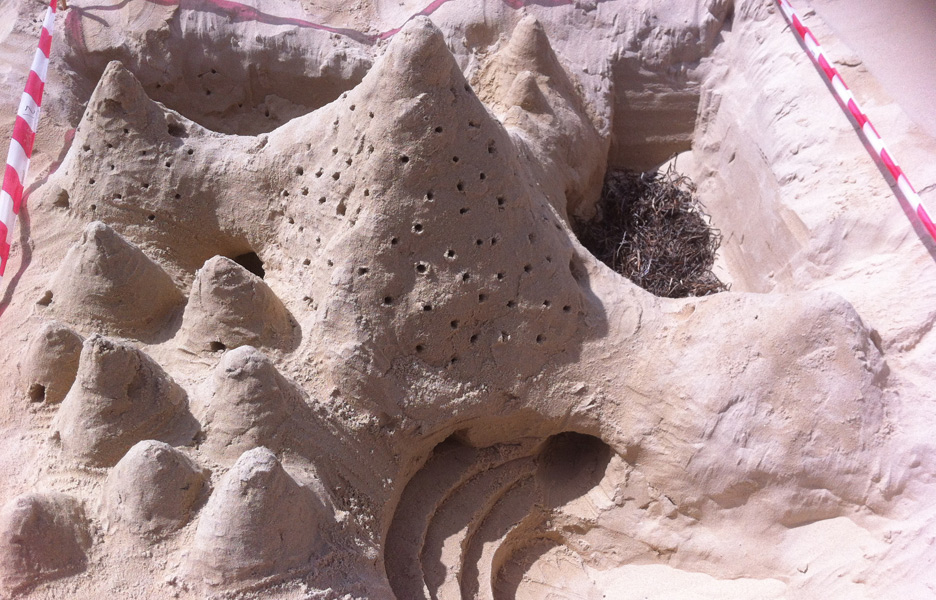 According to MERGE Chairperson Elvin Chatergon, sculpting in sand is a great collaborative opportunity. "The competition gave young professionals and students a chance to prove themselves against those from their rival profession. Once they were on the 'battlefield', I could see teams glancing over and learning sand-building techniques from their rivals! It's a great way to learn without admitting that you are."