Article by Online Editor
Designer
Above: Site Office's Keast Park. All images courtesy AILA.
The Victorian chapter of the Australian Institute of Landscape Architects (AILA) announced the winners of its 2012 Victorian Landscape Architecture Awards on Friday 23 November.
Taking home the most prestigious award – the Victoria Medal for Landscape Architecture – was Site Office's Keast Park for the City of Frankston. A finely crafted project, the jury praised the project for "marrying architecture and landscape to deign the transition from coastal dune to the built environment". Site Office received an AILA award for the original master plan in 2004, as well as a commendation for urban design from the AIA.
At the core of the project is a detailed boardwalk that both protects the reinstated dune landscape and shelters the grassy local park and community activity. "The project explores the integration and overlap of multiple community facilities and activities, promoting a stronger sense of community ownership and engagement," said the jury.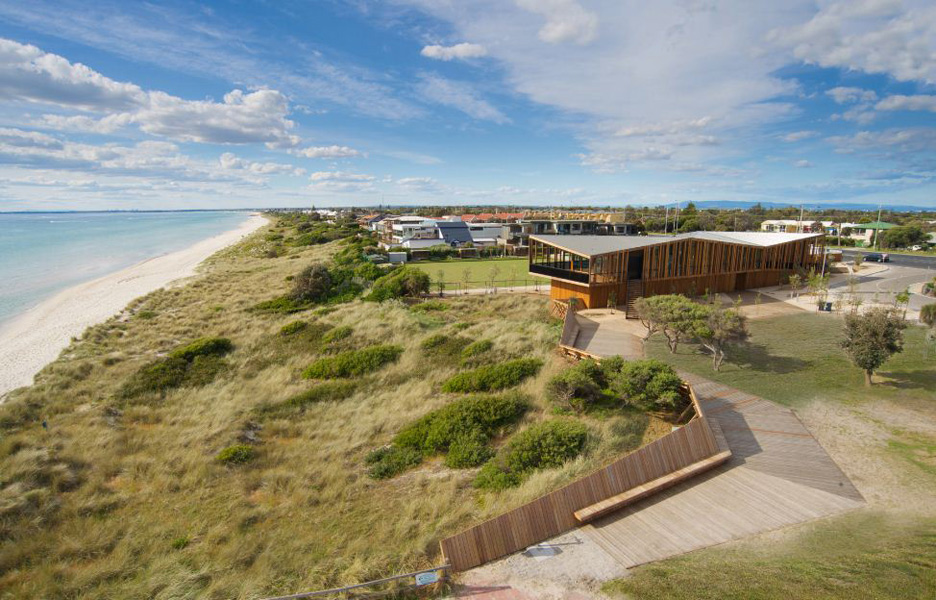 See below for the full list of winners:
Victoria Medal for Landscape Architecture
Keast Park – Site Office
Design in Landscape Architecture
Lonsdale Street Dandenong – Taylor Cullity Lethlean
Design Award
Victoria Park – ASPECT Studios & AECOM
Toomuc Creek – Fitzgerald Frisby Landscape Architecture
MONA (Museum of Old and New Art) – OCULUS
Williamstown High School Bayview Campus Landscape Redevelopment – Rush\Wright Associates
Urban Design in Landscape Architecture
North Wharf Promenade – Taylor Cullity Lethlean
Urban Design Award
Revitalising Central Dandenong Master Plan – Places Victoria
Planning in Landscape Architecture
Knox Liveable Streets Plan – ASPECT Studios
Planning Award
Davis Road, Tarniet – AECOM
City of Melbourne Open Space Strategy – Thompson Berrill Landscape Design
Land Management in Landscape Architecture
Aurora Conservation Reserve Management – MDG Landscape Architects
Research & Communication in Landscape Architecture
Victorian Desalination Project Green Roof – ASPECT Studios
Research & Communication Award
Children's Museum Garden – Site Office
Tickle Booklets – Taylor Cullity Lethlean
AILA Victoria Graduate Landscape Architect Future Leaders Award
Design Gesture in Mining Reclamation – Natarsha Lamb