Article by Online Editor
Designer
Above: 1 Bligh Street, by Architectus + ingenhoven architects – nominated in three categories for this year's National Architecture Awards (Commercial Architecture, Sustainable Architecture and Urban Design). Photo by Hans-Georg Esch
The Australian Institute of Architects (AIA) has revealed the 59 projects in contention for awards at this year's National Architecture Awards, taking place in Perth this November.
This is the first time in the National Awards' history that the AIA has elected to reveal the shortlist before awards night. A total of 59 projects have been selected from among the 140 regional winners by the jury – which this year comprises Brian Zulaikha, Kerry Hill, Richard Johnson, Amy Muir and Juliana Engberg.
This year also marks the first time in the awards' 31-year history that they will be held in Perth. The awards night will take place at Midland Railway Workshops, a group of early 20th century industrial buildings, on Thursday 1 November.
The complete shortlist for the 2012 National Architecture Awards is as follows: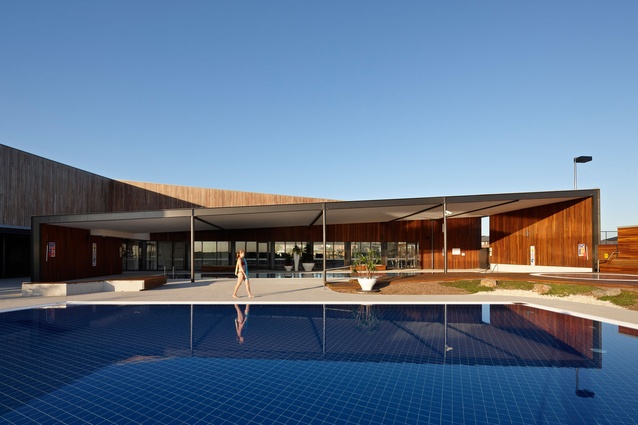 Commercial Architecture
1 Bligh Street / Architectus + ingenhoven architects (NSW)
Adelaide Studios / Grieve Gillett and Cox Richardson Architects in association (SA)
Medhurst Winery / Folk Architects (VIC)
Saltwater Coast Lifestyle Centre / NH Architecture (VIC)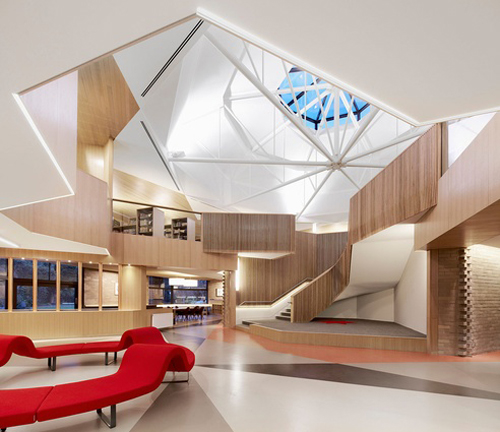 Interior Architecture
Cultural Centre Amenities / Coniglio Ainsworth Architects (WA)
Flinders House Interiors / Wood/Marsh Architecture (VIC)
Garagistes / Paul Johnston Architects (TAS)
Ormond College Academic Centre / McGlashan Everist (VIC)
The John Kaldor Family Gallery – Art Gallery of New South Wales / PTW Architects (NSW)
VENN / Matthews Architecture (WA)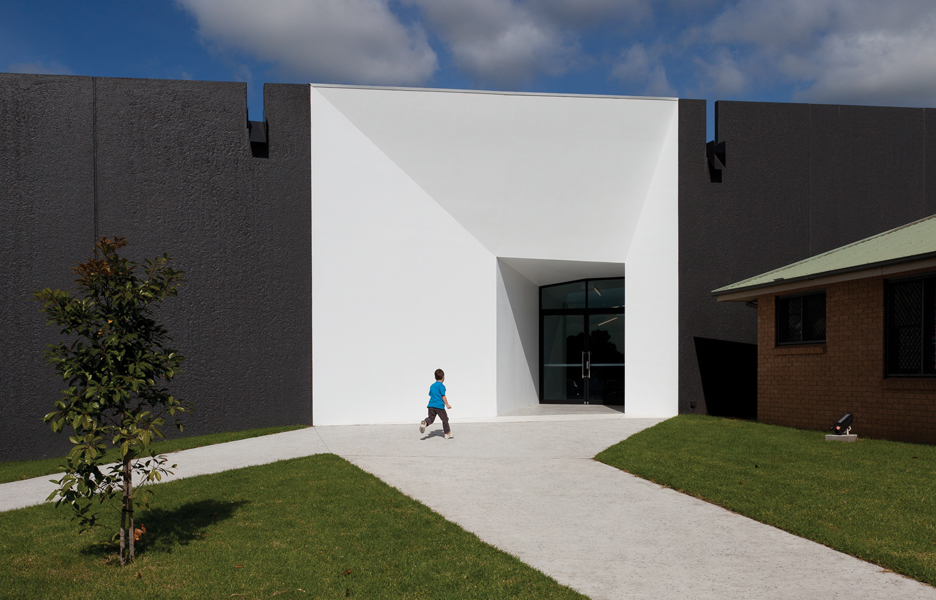 Public Architecture
Dapto Anglican Church Auditorium / Silvester Fuller (NSW)
Gym HMAS Creswell / BVN Architecture (ACT)
Materials and Minerals Science Learning and Research Building and The Plasso / John Wardle Architects in association with Swanbury Penglase Architects (SA)
Melbourne Brain Centre / Lyons (VIC)
Melbourne University Boat Club / Lovell Chen Architects & Heritage Consultants (VIC)
MONA – Museum of Old & New Art / Fender Katsalidis (TAS)
Narbethong Community Hall / BVN Architecture (VIC)
Ormond College Academic Centre / McGlashan Everist (VIC)
Ravenswood School for Girls / BVN Architecture (NSW)
St Gregory's Hall / Collins Caddaye Architects (ACT)
Stanmore Public School / Neeson Murcutt Architects (NSW)
Sydney Grammar School Assembly Hall / PTW Architects (NSW)
The Concourse, Chatswood / FJMT (NSW)
The Royal Children's Hospital / Billard Leece Partnership and Bates Smart (VIC)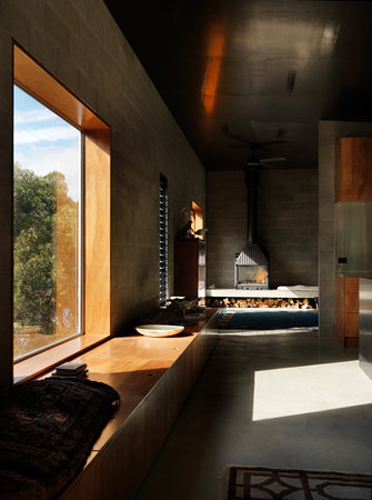 Residential Architecture – Houses
Big Hill / Kerstin Thompson Architects (VIC)
Cliff Face House / Fergus Scott Architects with Peter Stutchbury Architecture (NSW)
Flinders House / Wood/Marsh Architecture (VIC)
Four-Room Cottage / Owen and Vokes (QLD)
Harold Street Residence / Jackson Clements Burrows (VIC)
Kellie Residence / David Boyle Architect (NSW)
Patrick Street Residence / Liminal Spaces (TAS)
Queensberry Street House / Robert Simeoni Architects (VIC)
Smee Schoff House / Sam Crawford Architects (NSW)
The Shearer's Quarters / John Wardle Architects (TAS)
Inner House / Bates Smart (NSW)
Residential Architecture – Multiple Housing
58 Stevens Street / Officer Woods (WA)
Bell Romero Houses / Chenchow Little Architects (NSW)
Hampton Circuit Apartments & Townhouses / Collins Caddaye Architects (ACT)
Heller Street Park and Residences / Six Degrees Architects (VIC)
Marina Apartments / SJB Architects (NSW)
Monash University Student Housing, Clayton / BVN Architecture (VIC)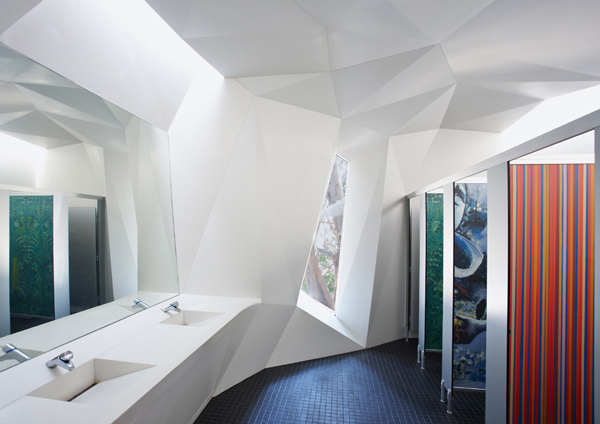 Small Project
Cultural Centre Amenities / Coniglio Ainsworth Architects (WA)
Hi-pod / BKK Architects and Peter Elliott Architects (VIC)
Real Studio: Murphy's Creek BNT / Queensland University of Technology (QLD)
Survival at Sea Facility, The Waterfront, HMAS Creswell / BVN Architecture (ACT)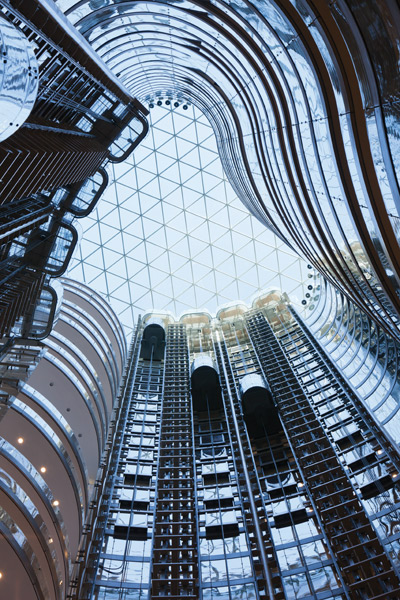 Sustainable Architecture
1 Bligh Street / Architectus + ingenhoven architects (NSW)
58 Stevens Street / Officer Woods (WA)
Heller Street Park and Residences / Six Degrees Architects (VIC)
Urban Design
1 Bligh Street / Architectus + ingenhoven architects (NSW)
Harry's Park / Harry Seidler & Associates (NSW)
Hilton Community Centre / Bernard Seeber (WA)
Taronga Zoo Upper Entry Precinct / BVN Architecture (NSW)
University Lawn Precinct RMIT University / Peter Elliott Architecture + Urban design (VIC)
William Buckley Bridge, Barwon Heads / Peter Elliott Architecture + Urban Design (VIC)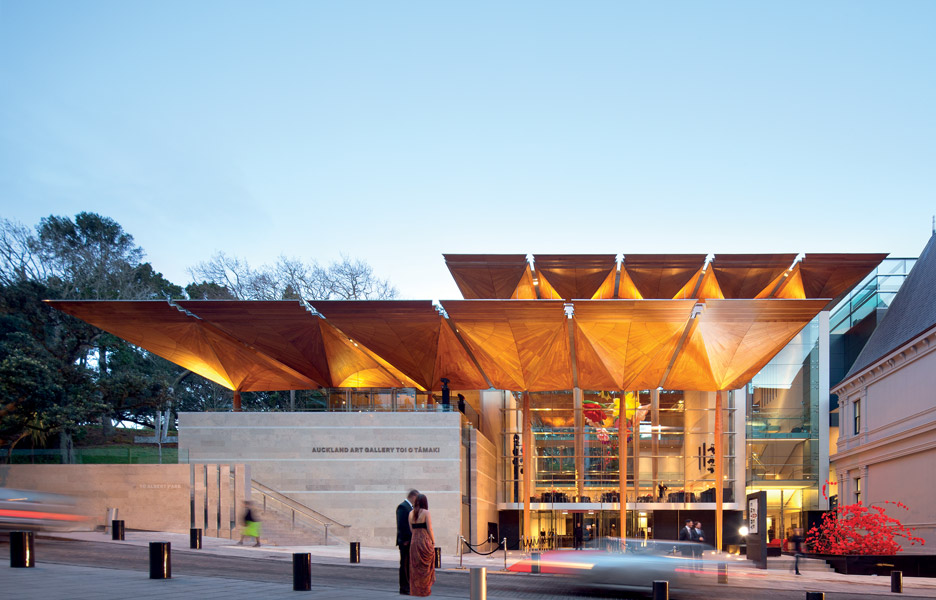 International
Auckland Art Gallery Toi o Tamaki / FJMT + Archimedia in association (New Zealand)
Intercontinental Sanya Resort, Hainan Island / WOHA (China)
SOLARIS Fusionopolis 2B / T. R. Hamzah & Yeang Sdn. Bhd. (Singapore)
Space Asia Hub / WOHA (Singapore)
University of Indonesia Central Library / Denton Corker Marshall (Indonesia)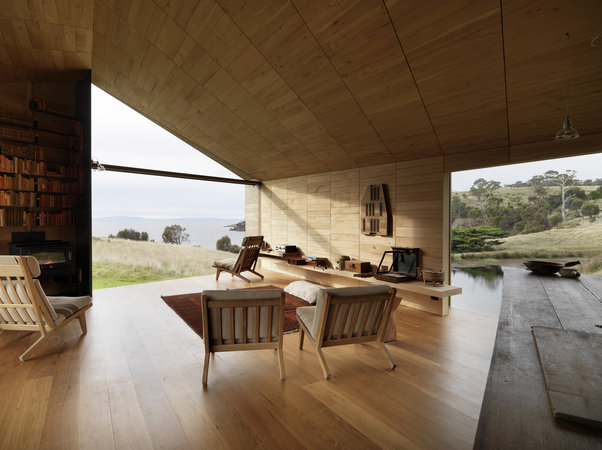 COLORBOND Award for Steel Architecture
Milson Island Sports Stadium / Allen Jack + Cottier (NSW)
The Shearer's Quarters / John Wardle Architects (TAS)
Heritage
42 Goulburn St, Hobart / Circa Morris-Nunn (TAS)
Metcalfe Bond / Smart Design Studio in association with Sydney Harbour Foreshore Authority (NSW)
Museum of Economic Botany Conservation Works / Grieve Gillett (SA)
Ormond College Academic Centre / McGlashan Everist (VIC)
Restoration of Swifts, Darling Point / Clive Lucas Stapleton & Partners (NSW)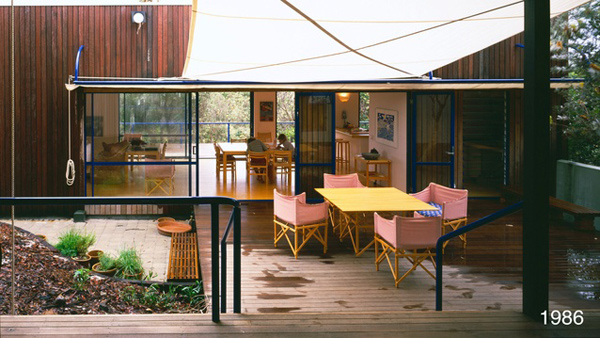 Enduring Architecture
Australia Square / Harry Seidler & Associates (NSW)
Pie Residence / Peregian Beach, Geoffrey Pie Architect (QLD)