Freestanding modular solution launched
November 7, 2013
Quicksmart Homes has launched Quickshack – a two-bedroom freestanding modular solution.
Quicksmart Homes has launched Quickshack – a freestanding modular solution suited for a granny flat, rural accommodation, a teenage retreat, home office, residential villa or for retirement living.
Made using steel fabrication technology, the two-bedroom, self-contained buildings are robust, and quick to install and connect. They come fully fitted out inside and ready for roof, cladding and deck additions. The Quickshack comes as a water-tight 'box only', but the Quickshack website provides different options and finishes, allowing visualisation of different roof style and cladding.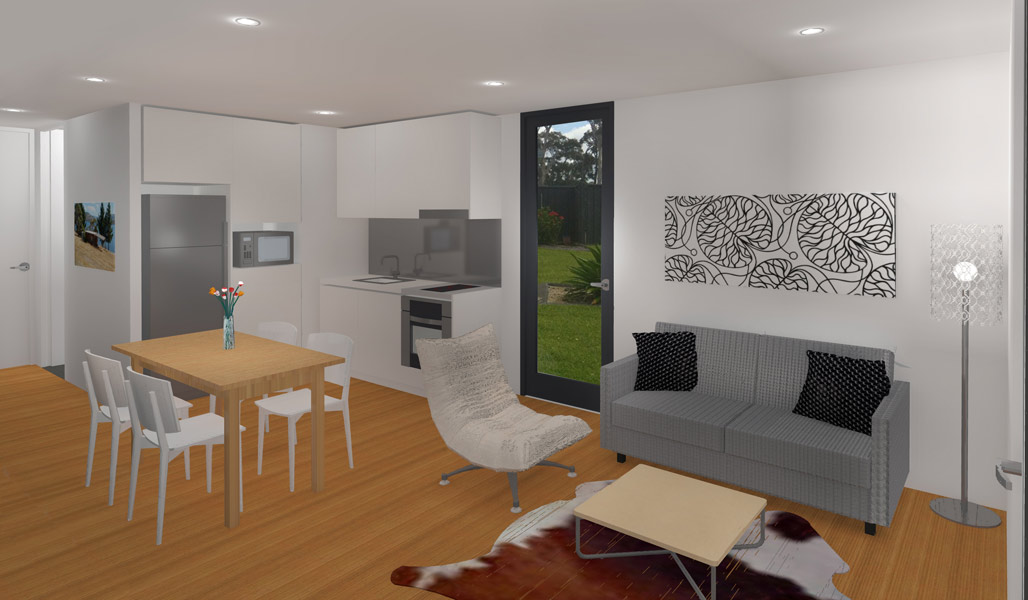 The fully fitted-out Quickshack includes a kitchen, dining and living space, bathroom, master and second bedroom. The kitchen features a Quartz stone benchtop and an integrated cooker/oven, and the main living and bedroom areas feature bamboo flooring and skirting, and power points, recessed downlights and data/TV points are included.