Article by Online Editor
Photography by Andrew Gash
Designer Hecker Phelan Guthrie
Melbourne design practice Hecker Phelan & Guthrie is probably Australia''s most photogenic design firm. Its work always looks immaculate in a picture. Think of the ritzy watering hole and restaurant Comme with its mix of eclectic European furniture, meticulously restored and reinterpreted historic detail… or upmarket Thai restaurant Longrain, with its clashing palette of materials (Asian-inspired ceramic tiling meets Italian marble slab meets Scandinavian classics)… or the recently completed multimillion, multistorey, all-in-one nightlife temple The Ivy in Sydney.
With so much experience in photogenic interiors, it''s not surprising that a recently completed smaller budget, more out-of-the-way project looks equally as stunning. In fact, Paul Hecker who, as in most projects, was at the design helm, emphasises that his firm was acutely aware of making sure The International looked sexy in print. An established function venue in Melbourne''s seaside suburb of Brighton, the centre hosts countless weddings, funerals and anniversary celebrations each year and as such is a much captured backdrop for bridal pictures and family portraits.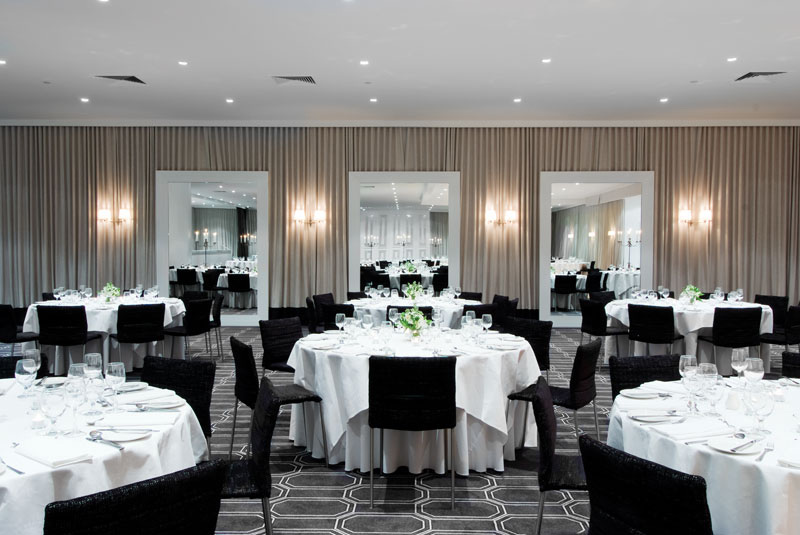 The most important aspect of the project, however, says Hecker, was to imbue it with the theatricality that is so characteristic of work by Paul Hecker, Kerry Phelan and Hamish Guthrie. ""We are well-known for being able to heighten the experience of being in a space,"" says Hecker who, like most designers, suggests that there is no style to which his practice subscribes.
While with most other projects, HP & G''s design team has been eager to retain characteristics of a building's past, The International didn''t offer many historical or cultural clues, just like its name suggests.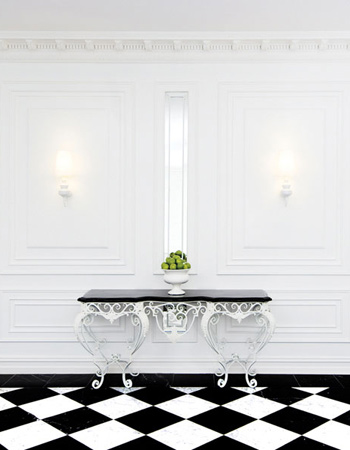 Built as a bowling alley in the 1960s, the space was updated with faux Victorian detail once the building became a function centre in the 1990s, based on the common perception that a bride will just look so much happier emerging from a limousine when she''s framed by two columns. Hecker embraced it. He worked with the fake mouldings, skirtings, wall panelling and columns, but didn''t feel at all intimidated about adding modern detail. Besides specifying contemporary Italian furniture, he looked to the building''s period of inception for some more stylistic hints.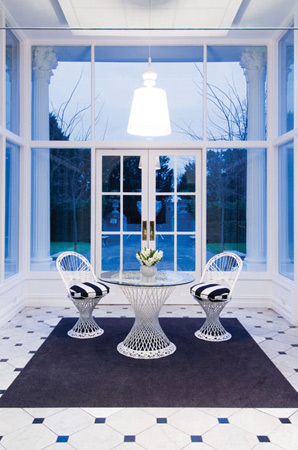 "The choice of the bold, graphic carpet patterns was inspired by the building''s 1960s past. "At the same time, we were mindful of not creating a pastiche,"" says Hecker. One of his major challenges, he concedes, was giving the two function spaces, with seating capacity for 400 and 160 guests respectively, a theatrical feel when he was really working with a "massive barn-like space where you can only dress the perimeters". Mirrored walls and Victorian-inspired wall panelling now make the space suitably dramatic, diffuse the light to create that photogenic glow on any bride's face and provide the theatricality for which Hecker''s company is so renowned.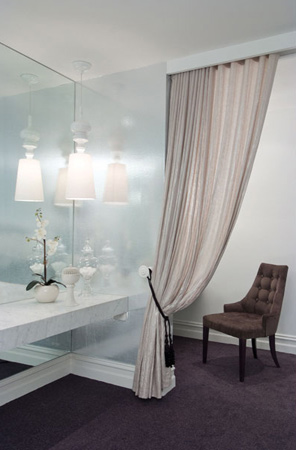 ""There is a certain sense of domesticity to that space, but it is heightened and exaggerated, and I suppose this is something that we look to as designers in order to create a real sense of theatre,"" he says. Summing up what he aims to achieve in his design work, Hecker pauses briefly, then puts it into a single, concise phrase: ""to switch on people''s senses"".