Article by Online Editor
Designer
Above: Setting at the Unexpected Welcome exhibition; photo by Valentina Zanobelli.
One of the highlights at this year's Milan Furniture Fair was the Unexpected Welcome exhibition by Dutch 'uberbrand' Moooi, who welcomed onlookers into a lavishly designed space in Via Savona to showcase the collection. The exhibition featured designs by the likes of Marcel Wanders, Edward van Vliet, Joost van Bleiswijk, Lorenza Bozzoli, Neri & Hu, Nika Zupanc, Studio Job, Rolf Indermühle (ZMIK) and Mattias Mohr – all set against super-scale imagery by renowned Dutch photographer Erwin Olaf, from his series Grief, Fall, Keyhole and Berlin.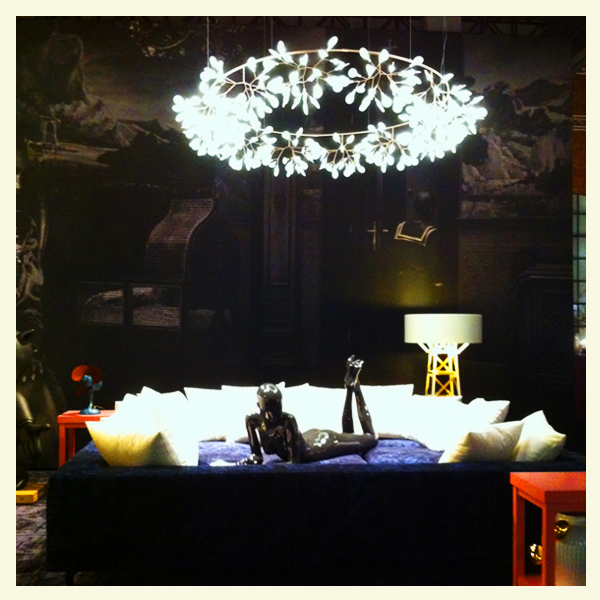 Like a laurel wreath adorning the head of a Greek god, Heracleum (above) crowns any space. Designed by Bertjan Pot, the LED points are powered by Marcel Wanders' patented 'Electrosandwich' technology, which does away with bundles of wires and enables the configuration to closely resemble branches in nature.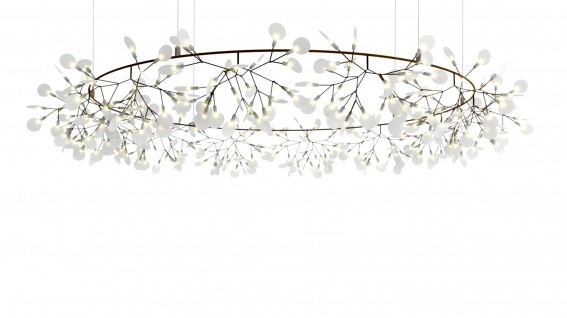 One of the new stars of the Moooi show was Nika Zupanc's Golden Chair. The fairytale quality of these button-backed chairs was highlighted in the space among Marcel Wanders' Bell Lamp and Bertjan Pot's Heracleum corona.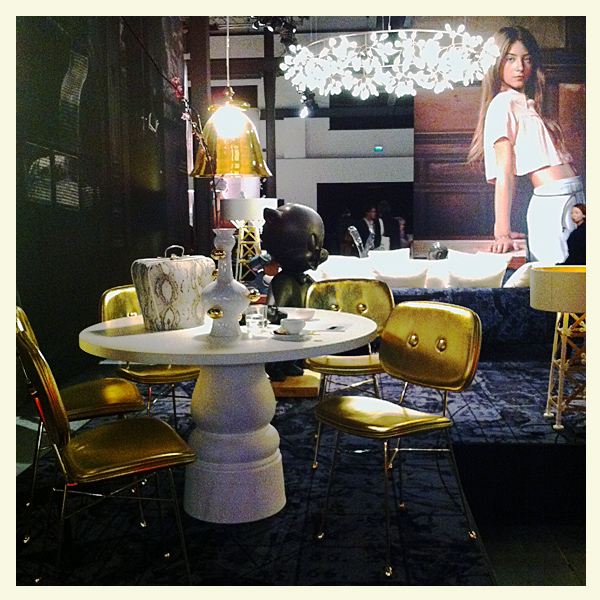 The chair merges the Moooi philosophy with Zupanc's tendency towards the unexpected, working with what's often considered a 'no-go' colour in design. "[Gold] is generally seen as either too conservative or too opulent," says Zupanc, "but to me, when you marry such a simple design with such a rich colour, it creates a fairytale quality".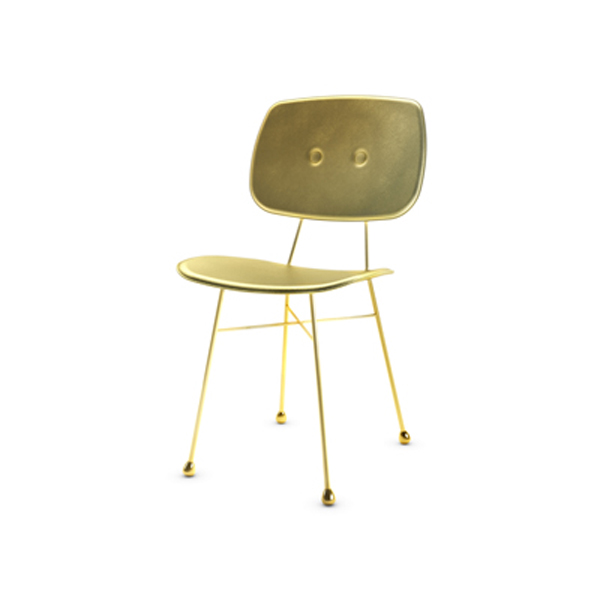 One of the newest lighting elements at Moooi is the Juuyo pendant lamps by Lorenza Bozzoli, fusing inspiration from traditional kimono silk patterns and Japanese ceramics into sweet helmet lampshades.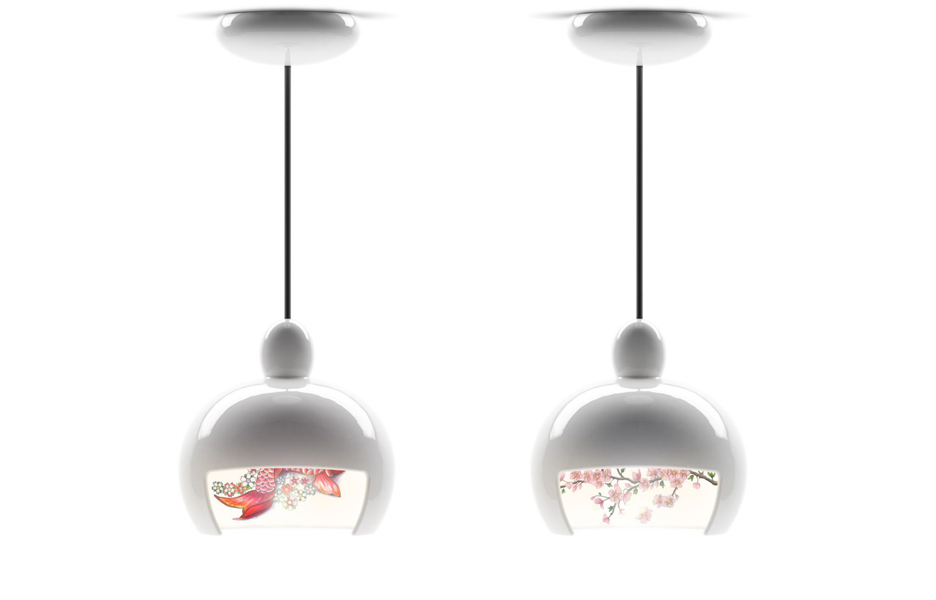 The show was dotted with pieces by Moooi co-founder Marcel Wanders, including his Bell Lamps topped with ceramic bows, reminiscent of 1920s cloche hats, and the New Antiques Barstool – both playful in spirit and giving a considerable nod to vintage aesthetics.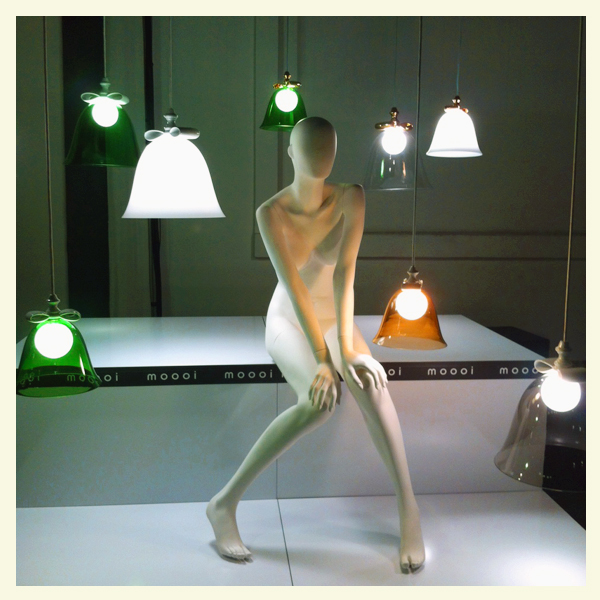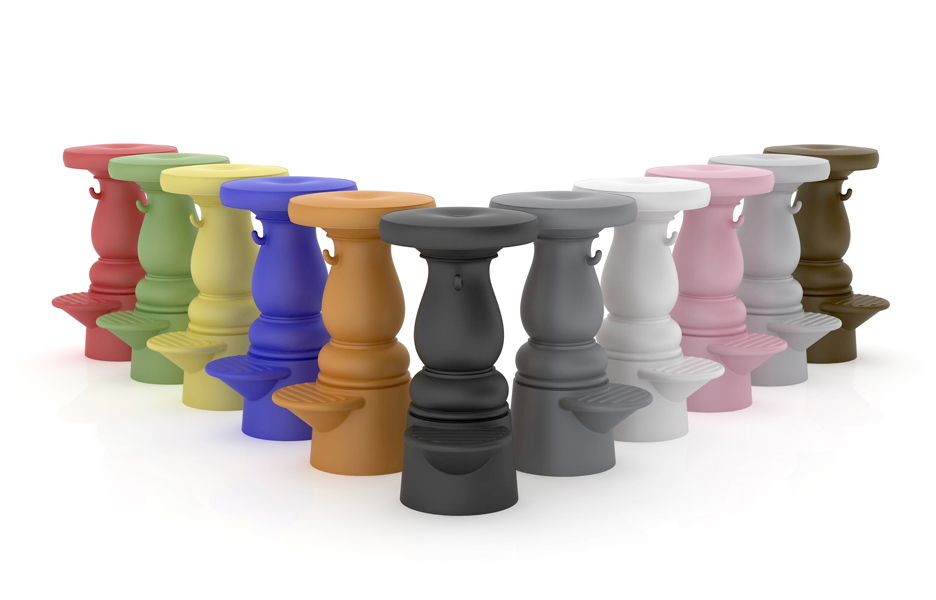 Elsewhere, Netherlands-based designers Studio Job showcased light-hearted yet sophisticated pieces such as the Labyrinth Chair and the Paper Patchwork cabinet – the newest member of Moooi's Paper Collection, which celebrates classic forms and paper textures.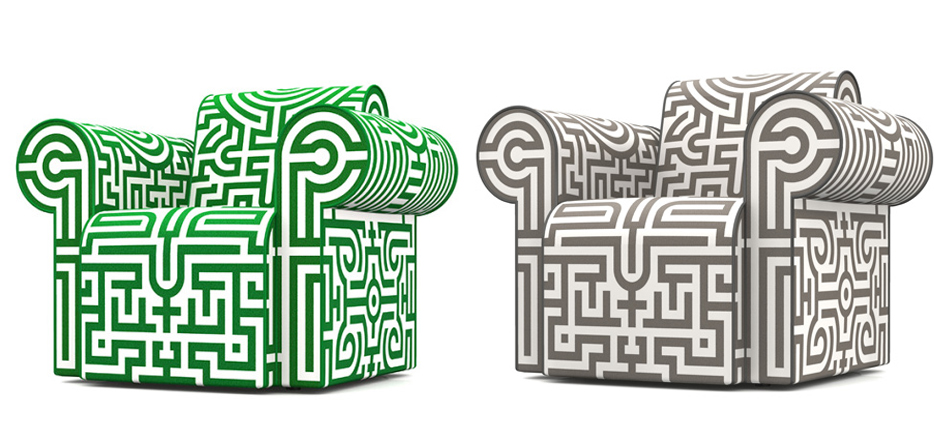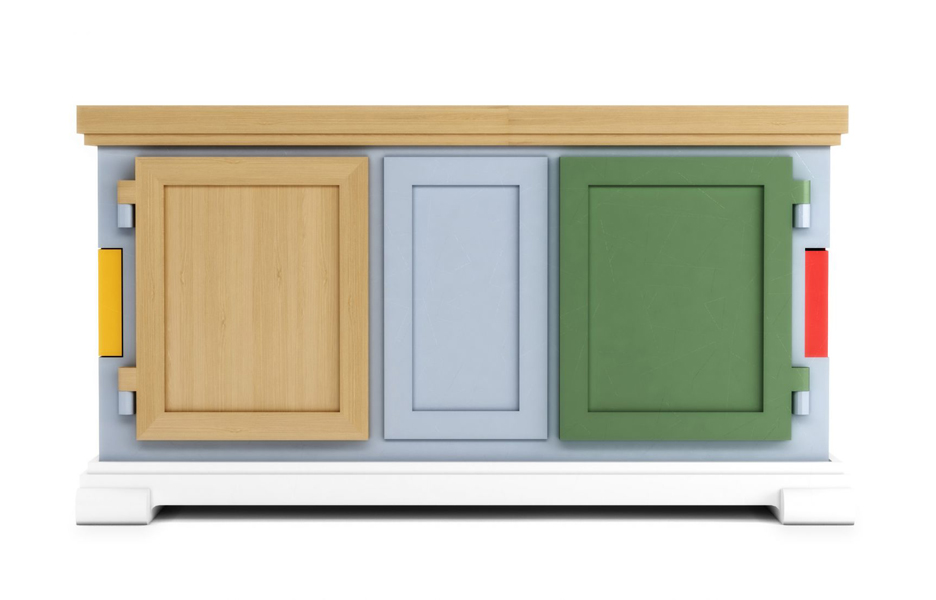 For extended Milan coverage, subscribe to Inside magazine today. Issue 77, the Milan issue, goes on sale next month and features all the highlights from this year's Milan Furniture Fair.
Moooi is stocked in Australia through Space Furniture.