Article by Online Editor
Designer
Local designer, multi-disciplinary artist and one half of fashion label Perks and Mini/PAM, Misha Hollenbach, is gearing up to take over the Mezzanine stage with an installation at Melbourne's iconic Forum Theatre as part of Sugar Mountain festival later this month. Straddling the mediums of sculpture, installation, collage and screen printing (to name a few), Misha's work often reconfigures found objects and injects new meaning into them through association.

We speak to Misha about his plans for the space, the influence of music on his art and his work's corporeal aesthetic.
Your work takes on so many forms and evolves quite quickly over time. To what extent do you see your work as anthropology or cultural commentary? How much is it influenced by the present and, by comparison, how much does it scrutinise it?
I try not to scrutinise. My work concerns itself with a basic need for creativity, and draws from and engages with what I see around me, a celebration of the amazing which I am swept up in. Working quickly draws directly from the energy of the now, and in a way is a daily digest of my day. I love so much in the world, and am driven by experience, what I make is a reflection of my direct environment, whether on foot in sweltering Puglia, at Fashion week in Paris, on my bike on the Heidelberg trails or at home in Carlton. Art for me is report of the day, an act not so much as inspired by, but controlled by the day. It's a very personal happening. Sometimes I like to share this experience, but more often it's something that just happens everyday, and becomes a memory, as the new day brings new experience.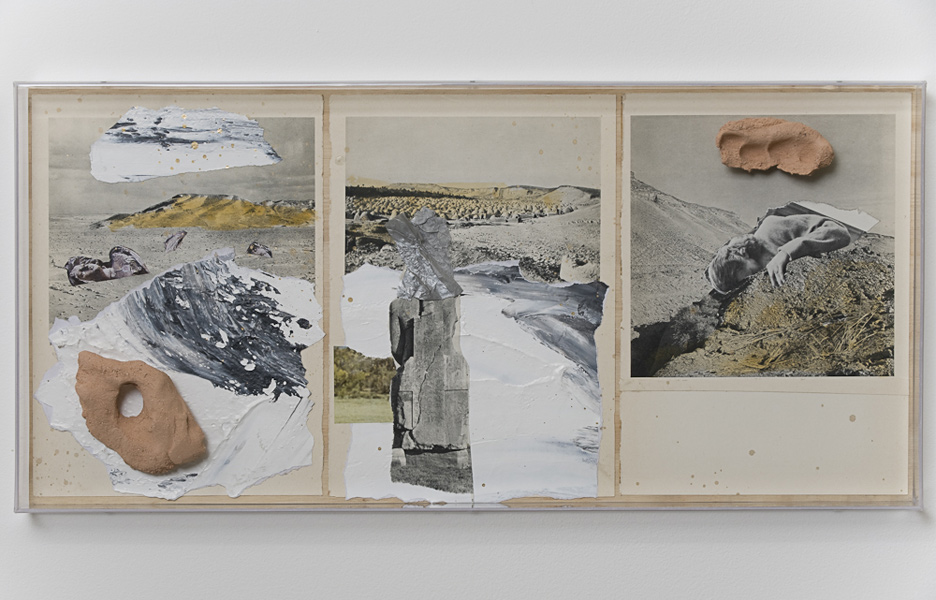 I imagine much of your work's essence lies in its process, as opposed to simply in the end product. How do you communicate that to your audience, and is it even important to do so?
I try not to think of an audience. When I do, I feel start to feel certain pressures, and I'm more so concerned with the 'art experience' to be as pure as it can. The process is why I make art. I feel lucky enough to have worked this out. The experience of making, and the whole build up: the meal, the 'right place', the amazing op shop find, whatever it is, is the beauty and the joy. The actual process of painting, or dressing up, or whatever happens is also the joy. How wonderful it is to be alive, to be spending time being creative, really! The outcome isn't that important, but it is nice when you can share this experience with others, and I suppose when they are moved, or inspired, or amused, it completes the experience.
One of your upcoming projects is at Sugar Mountain music festival, where you'll take over the Mezzanine stage at the Forum Theatre. Can you tell me a little bit about what you plan to do with the space? How much is 3D installation a part of what you do, and how much freedom does it give you?
Working at the Forum is almost negligible. The idea of taking it over is impossible, there's no need as it is so amazing as it is. Coupled with the fact that I will be out of the country during install, I see that what I'll be doing is putting a twist on what is already so twisted and kitsch. Also the fact that it is a music festival, and for one day, means the work needs to be part of an experience, not commanding more than that. It's a visual cue to the state of mind required for the day.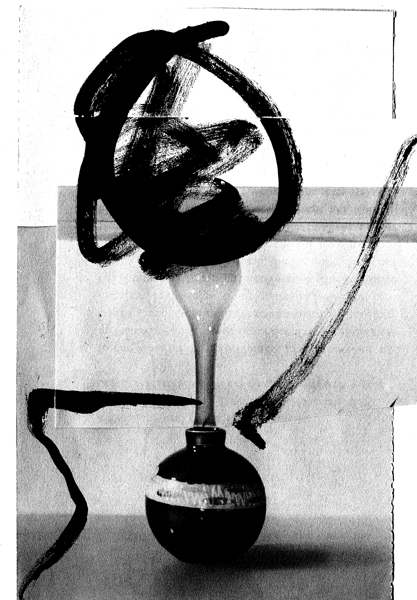 You're involved in music yourself – can you tell me a little bit about that? How much does it inform or complement your visual work?
I love music and it is with me pretty much my whole waking day. I definitely have a soundtrack for everyday, this comes from a well-researched and sourced collection, I have DJed for 20 years, and am surrounded by so many other music lovers.  Making music is also part of my creative experience, when it is required. I suppose I am more visual, but my recent realisation of 'the experience' has seen me making more music with friends, part of a collaborative, communal experience. Recently I made a film and soundtrack with pivotal musician Thomas Bullock, the first time for me where the visual and the aural have equal importance.
Your work, particularly in some of your collages, references sex and carnality. Do you see your body of work as being overtly sexual, or is this interpretation simply a byproduct of work that examines human nature and the corporeal?
The human form is the most physical presence we all have, obviously! The body is our temple. If I have referenced sexuality it is mostly for the aesthetic, not the carnal nature. When I say aesthetic, for instance collaging porn, it is the colors, the quality of the print (especially in vintage porn). I'm also sensation driven, not sensationalist, I enjoy remarkable human feats, and enjoy the imagery as a type of celebration of human life and pursuits. I also see the work that I have done involving the body as studies, the equivalent of a painting student doing life drawing.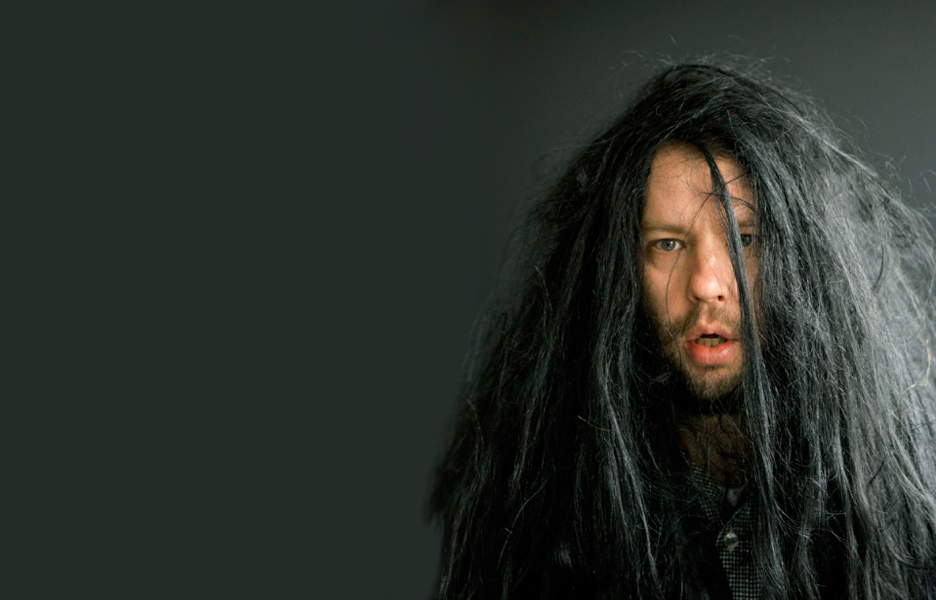 What other work have you got in the pipeline?
I just cleaned my studio, six months in the making, so am excited to use the space. This year I hope to make work more experimental, drawing from my art practice of the last three years, but also exploring color and form. Of course my creative business PAM has its usual projects: new collections, new books, etc. I also have some nice collaborations in the making, more with Thomas Bullock, Peter Sutherland and The Changes.
10-12.utopianslumps.com/artists/misha-hollenbach
sugarmountainfestival.com
perksandmini.com