Article by Online Editor
Designer
As a seven year old Christopher Boots found a little book on rocks and minerals in a local opportunity shop. He still has it today; it sits proudly next to his bed looking a touch weary, held together with bits of tape. "That book is so cool," Boots laughs, "I think it was one of my key things." The book nicely sums up the lighting designer's approach as director of his own bespoke studio, Christopher Boots, today. "We're small-batch producers," he explains. "It's definitely niche, definitely small, and not for everybody."
His niche is creating made-to-order lighting products – inspired by his love for nature, biology and neo-classicism – from materials that never go out of fashion such as brass, gold, iron, copper, bronze and crystals. "It's actually kind of crazy. You get the whole New Age aspect, the earth energy aspect, and the fact that crystals are used in all modern day technology," he says.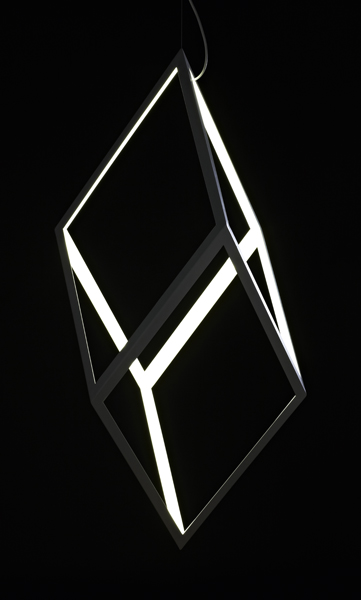 He got a fortuitous break early, but it took making the bold decision to leave a half-finished Arts degree at La Trobe University first. After switching to a Bachelor of Design with a major in industrial design at Swinburne University of Technology, he graduated and then stepped straight into work with highly respected lighting designer Geoffrey Mance.
When Mance unexpectedly died in 2007, Boots and a team of designers were bequeathed his company, entrusted to continue his legacy and its transformation into Mance Design. "It was pretty hard," Boots remembers. "He was a really good friend, a mentor and an awesome guy."
He learnt his most valuable lessons with the renowned designer, mixing materials and processes to create something unexpected, while respecting traditional forms and proportions. This forms the foundation of his own design practice, which Boots established in 2010.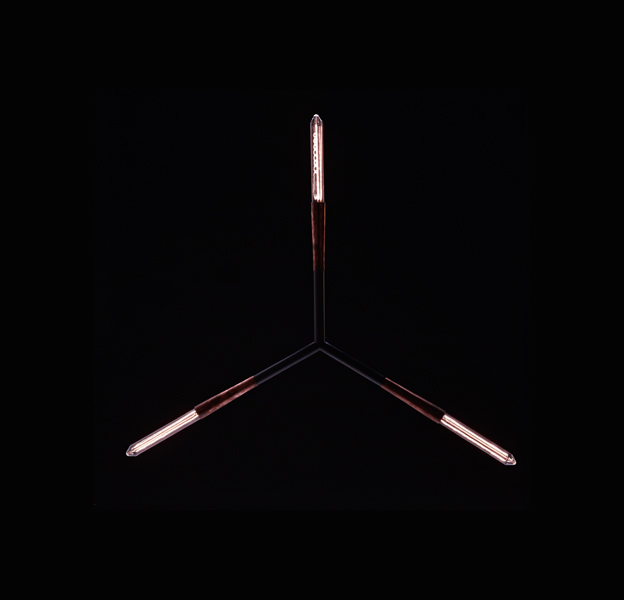 On visiting Boots' studio in an old cotton mill factory in Footscray, in Melbourne's inner west, he's busy making one of his signature crystal lights, Diamond Ring, for a hotel in Singapore. Featuring a ring of detachable quartz crystals arranged around twin circles of warm, white LED lamps, it's impossible not to touch and feel the other-worldly little rocks.
Diamond Ring joins his second signature light, Oblique Rhombic Prism (ORP), made from iron, gallium, silicon and carbon. He has another crystal pendant, Prometheus, as well as the stick insect-inspired Phasmida, both highlights in his overall collection of nine, which architects and designers can customise to suit their clients' requirements.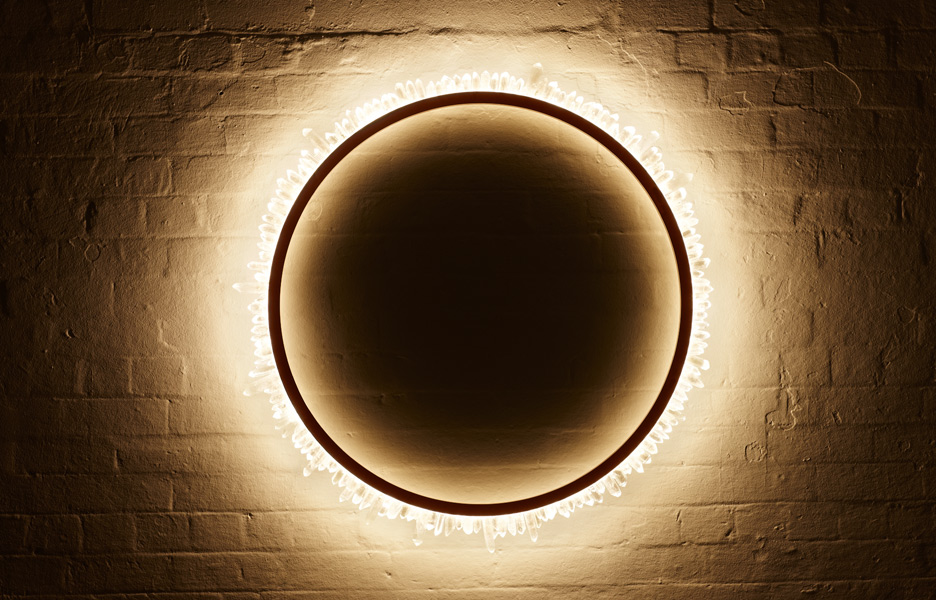 "That's part of the beauty of it. It's saying: here's the base, where can you take it? It gives them the freedom to not have something that's off the shelf, but to have some sense of ownership," he says.
Clearly he runs with a less is more approach. The design and manufacture process is Melbourne-based, with all assembly work carried out in the studio, while local specialists undertake the coppersmith work, bronze castings and glass works. "That's cool, because we are using the best experts in their field and supporting the local economy."
While each handmade step takes time, it's a necessary part of Boots' approach, and one he believes is part of the appeal of his business. "I think that's what a lot of people like and appreciate, and it's especially where a lot of the market is going," he says.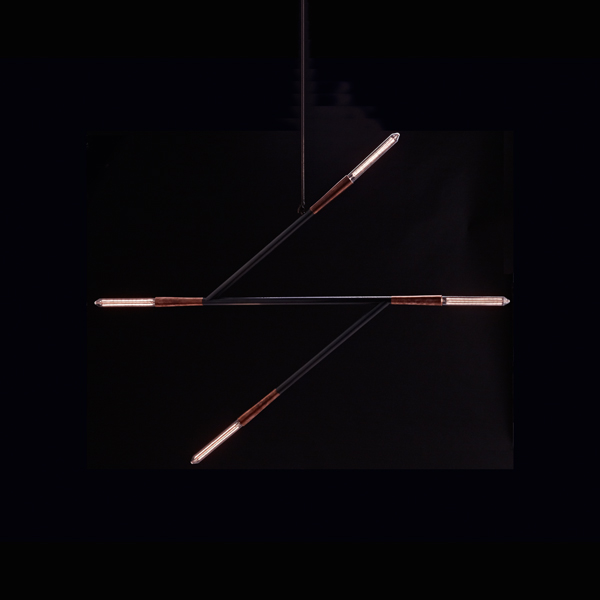 He also spends time researching on the internet. "In the States there's a big move towards bespoke furniture and interiors to order. And that's where I see my business niche operating." Boots says Australia's not big enough for his client base, and he is looking to make inroads overseas. "My focus is more on the US next year. I just need to organise my production here. It's a numbers game, and we're small. We just have to appreciate we work in a global environment."
Product-wise, he's got a few tricks up his sleeve, including a new table light featuring a cast emu leg, which he designed after he realised almost every T-shirt he owned has animals on them. "I like its scale, the fact that it's almost dinosaur-like and that it's a bit dark," he says. "I think I want the collection to get almost darker as well, as it progresses."
Colour is also on his radar: "Someone has asked for the ORP in hot pink," he laughs. "I wanted to do it, but I thought it would be too typecast." However, developments in LED technology are now enabling him the chance to experiment, and continue trans- forming his childlike fascinations into adult reality. "It comes back to the client. Do you want the Phasmida in bright blue with green tips? I'd like to see where we could take it."