Article by Online Editor
Photography by Chris Hardy
Designer
Sign up for our newsletter
Canberra-based designer Chris Hardy feels compelled to make. "I grew up in quite an unusual family. I grew up making, painting and drawing things. Always creating, always in Dad's studio making stuff," he says. "My father's an artist, my grandmother's an artist, uncles are artists, and now, with all the cousins, we've got photographers and fashion designers too, so there's a gene somewhere in the Hardy family that's very heavily geared towards creativity in its various forms."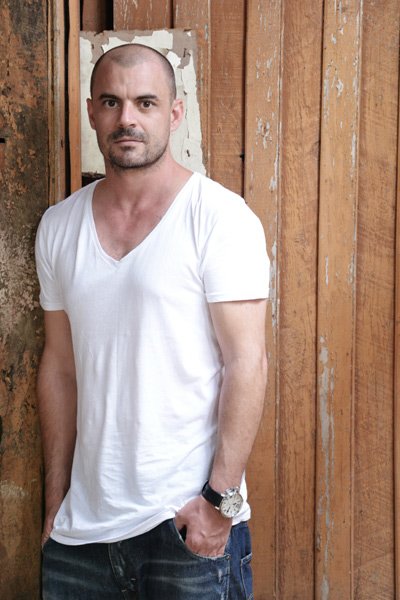 School was never Hardy's strong point; he found it, with the exception of tech drawing and woodwork, pretty uninspiring. It wasn't until later in life, when studying interior design at Canberra Institute of Technology, that he began to excel. "I went from being this terrible student to one who was super dedicated, pulling all-nighters and getting good marks for the work I was doing. I'd kind of found my niche." After a year in the industry, he returned to study again, this time taking on a four-year industrial design degree at the University of Canberra (UC). "Within the first week of starting that degree, I was in love. I thought, 'This is what I should be doing'."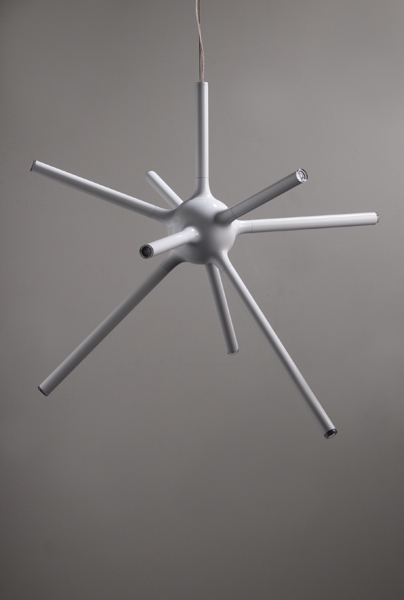 The ability to make things and combine it with a career was a dream come true. After a short stint in the UK, the young designer returned to Australia and started working for Caroma Industries. "Caroma made toilets, but they also made spa baths and basins; working with ceramic, fireclay, plastics, metals… all sorts of things. It was varied work, which I really enjoyed." The job fed Hardy's obsession with prototyping and new materials, but also helped him see his work in the real world. "I used to see my products around the place and think, 'Oh, I did that'."
Leaving the company in 2004, he moved back to the national capital, where he has since been teaching at UC – interesting, perhaps, considering his early dislike of academic learning. "I really love engaging with these fresh and enthusiastic young minds, helping them work through their problems and find inspiration, which in turn helps me."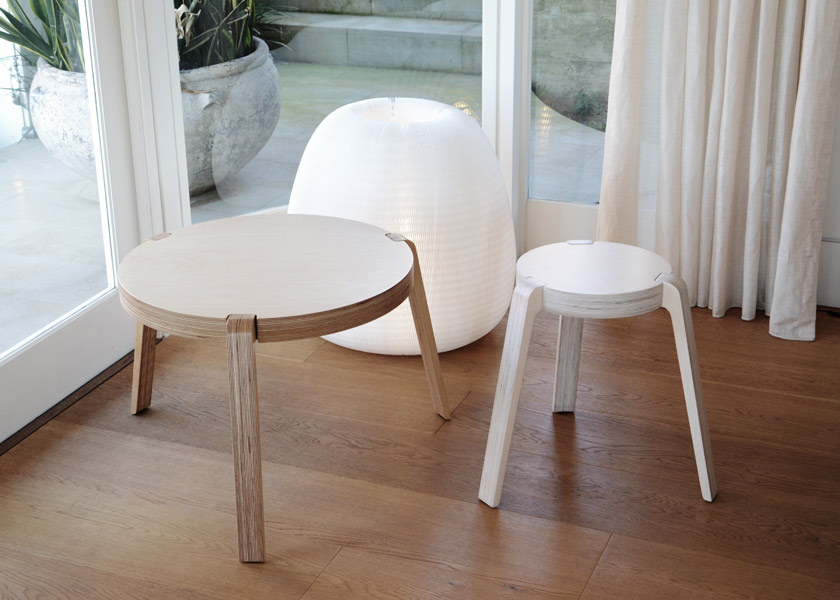 Meanwhile, Hardy has also been developing his own products, playing with different ideas and materials. He has lately been focusing on advancing his business skills and now retails a number of his products through Cafe Culture. This year, he travelled to Milan for the Furniture Fair, where he exhibited at hip precinct Ventura Lambrate. "It was all brand new. I'd never been to Italy before, let alone Milan. I learnt a lot in the lead up about what was required in terms of preparing for exhibiting overseas. It was really educational; the minutiae of things you have to deal with when you're exhibiting in a whole other country, not just another city – you can't get it wrong."
All on show in Milan, Hardy's Paper pendant, Oru chair and Triple stool are commercially available, while other products such as his Bell pendant remain works in progress. "The Bell pendant is the result of playing around with slip-casting ceramics. I hadn't worked with it since leaving Caroma, but it's an age-old material; people love ceramic. The light is an odd combination of materials: a ceramic pendant, suspended by a seatbelt."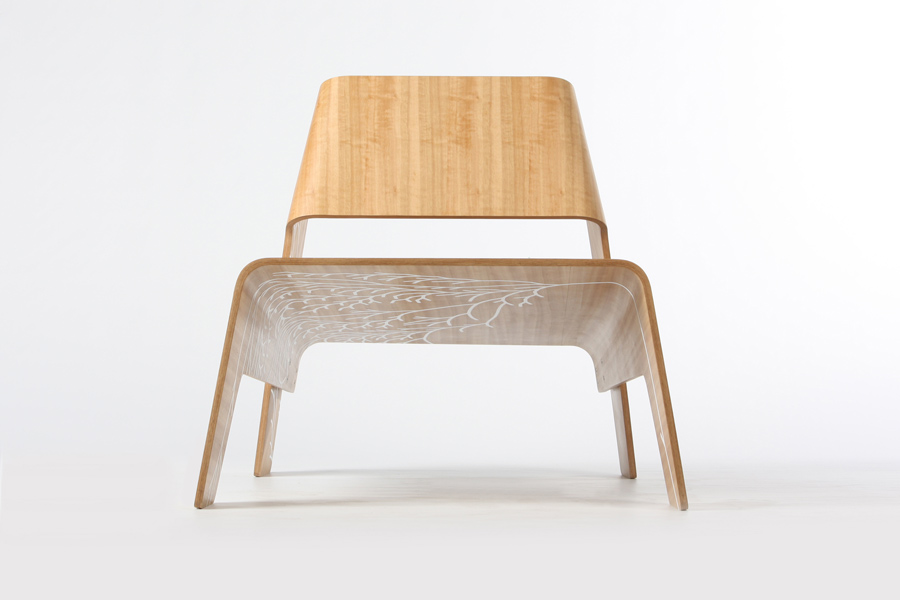 His work with plywood is driven by a similarly pragmatic approach to materials, but the resulting aesthetic has become a favourite. "I love ply, not just for its aesthetic, but also its strength. When you have bits of timber running around corners, it can become incredibly weak, but when you're working with ply, it's not an issue. It's a very forgiving material to work with."
And yet, in spite of this considered and rational methodology, Hardy's work also surprises through subtle decorative details. In Oru, a low chair made from moulded ply, Hardy has toyed with different graphic elements applied to the underside of the chair, while the Triple stools have interchangeable legs, enabling the user to create different colour combinations.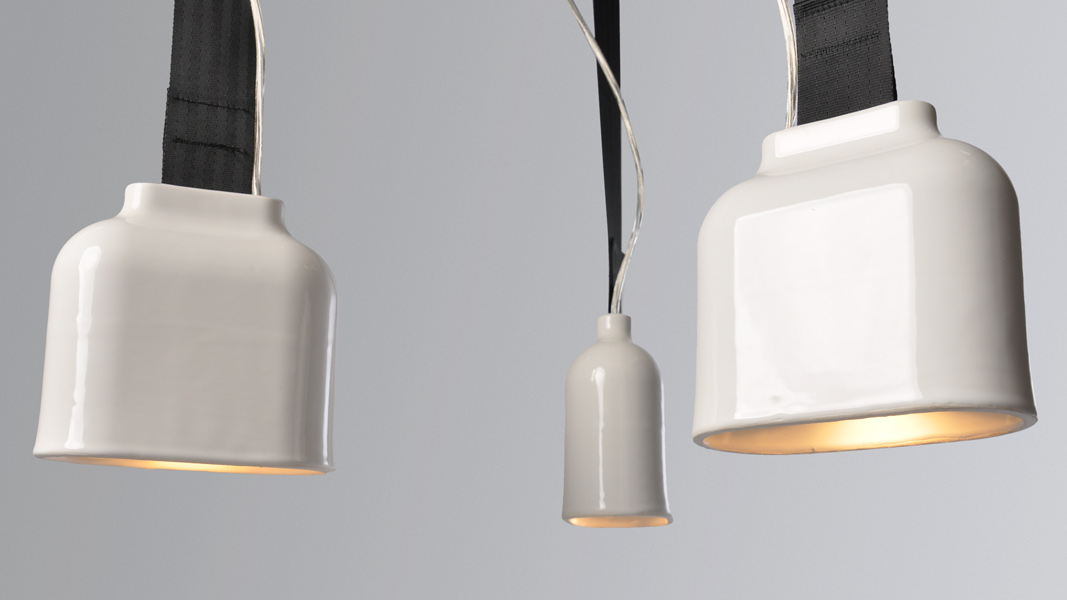 "I always consider the details in my work," he says. "Once the overall concept is finalised, I like to spend time developing the fine details that allow the work to function both pragmatically, as well as aesthetically. I love using unexpected detailing, and surprise, in my work."
The designer's mind is constantly, almost subconsciously, searching the world around him for incidental details. "I might be walking down the street and I'll see the strange way that one object is interacting with another. As an industrial designer, your brain's kind of wired differently, so you see these weird interactions and you turn them into other things. That idea might then grow into a detail or even a whole new product."
Based around King Living's engineered steel frame, the new Zaza sofa blends form and function with detachable backs and arms.