Article by Online Editor
Designer
Above: Faye Toogood standing in the Studio Toogood-designed exhibition/restaurant The Blocks, which took part in Sydney in 2012 in association with Penfolds.
This article was originally published in Inside #74: The Winners' Issue
Collaborations are obviously a large part of Studio Toogood's process. How do you navigate that collaborative design process, both with the client and within the studio itself?
Collaboration is essential to how the studio works. When I founded Studio Toogood five years ago, I wanted to make sure that it was above and beyond me. I wanted it to be about a small collective of individuals that really wanted to express themselves in a different way; in a way that other design companies or architectural practices don't. I wanted to offer a different way of working. Within our studio, we all collaborate on projects together and we all share the work. It can be really interesting to have a fashion designer work on a product and to have a product designer work on a space. You get quite an interesting result. I've learned a lot from those sorts of collaborations, and I've also learnt to be quite open about the way that we approach projects.
The collaboration always starts in the same way. For example, if we're doing an interior, we immediately start by not looking at other interiors. The interior is not the starting point and what we want to do is try to find a different starting point. I've recently been working with scent and sound artists. One of the things I've come to realise is that spaces and furniture can come alive when you present them alongside scent or food or sound. It's a wonderfully greedy way of working where you keep on adding these layers on top of each other, which allows me to tell a fuller story and reveal a bigger picture.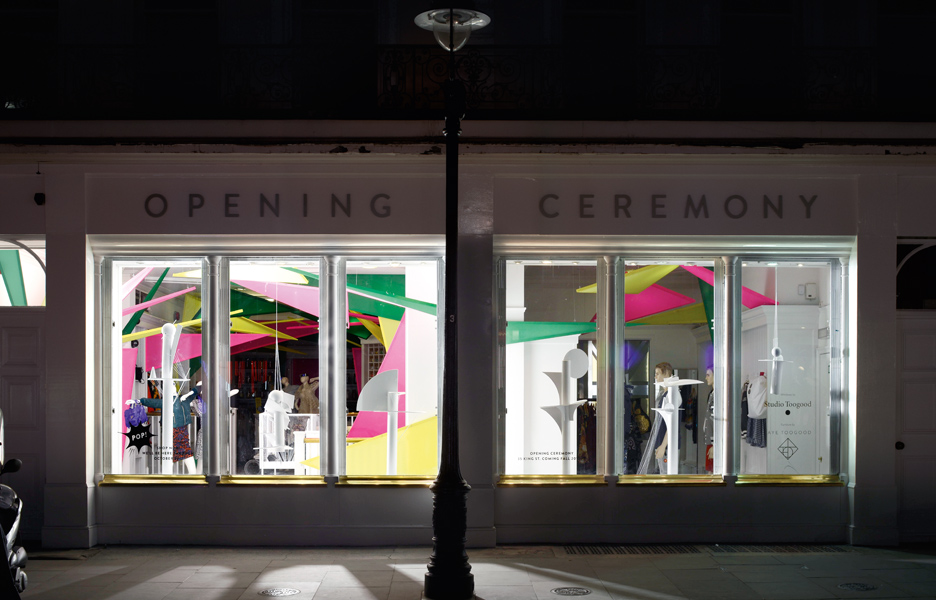 With a background in art history and editing and styling an interiors magazine, you have experienced a somewhat unconventional rise to fame in the design world. How has this background shaped your understanding of craft traditions and the need to continue craftsmanship?
I think that because I didn't go to design school I don't know how to adhere to any rules. Designers today, particularly furniture and product designers, have a huge weight on their shoulders to be producing something 'new' and not derivative in an aim to avoiding classicism. The pressure to reinvent the wheel is strong in the design world. One of the things I learnt when studying art history and working as a stylist is that by using historical references, or being aware of these references, you can touch emotive buttons in people. If I present that shape or use that colour, or if I use that composition or contrast one thing against another, it's because I'm trying to get some sort of reaction, and it will most probably involve some kind of nostalgia or historical referencing. I just don't have a fear of referencing. I always want my work to be forward thinking and modern and relevant – I don't want it to be a pastiche, but I am aware that I can create quite strong reactions through referencing art history, architecture and culture in many ways. It's something that perhaps designers aren't necessarily taught.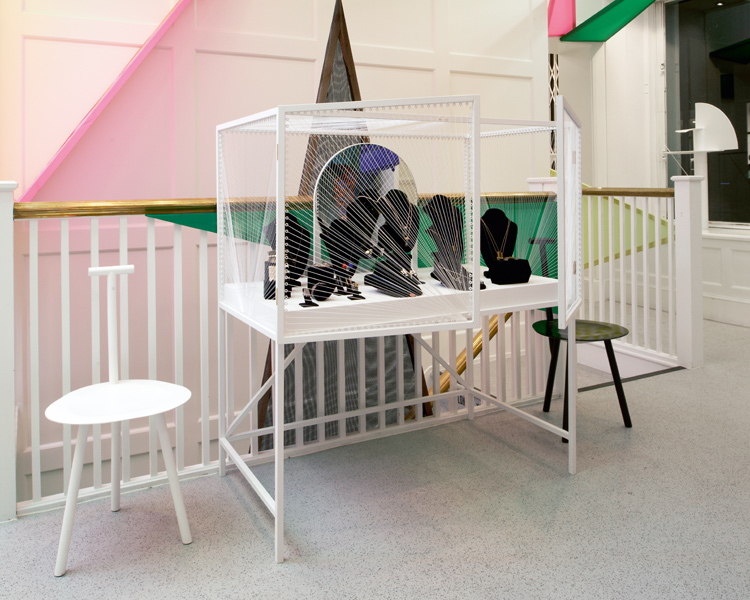 The studio is well respected for its interior, event and installation design, and you've recently extended this portfolio to include furniture design. What was the motivation behind this extension?
I founded the furniture practice two years ago. It was really about the desire to create permanent objects, and because I've always had a bit of a natural inclination towards sculpture, I wanted to create objects I could actually use in my physical spaces. That's how it started. I've always had a great love for materials and for using materials, and with the Assemblage collections, it's all about assembling shapes and pure forms. I like the classicism of pure geometry and I don't want to mess with it. I use geometry in different materials and reappropriate those materials to give a different message or sentiment.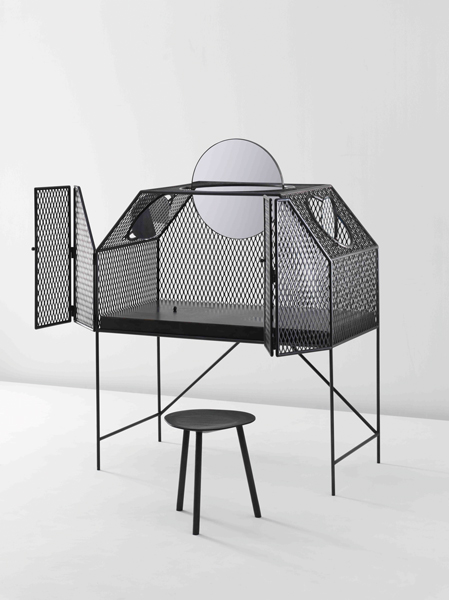 You debuted Batch, which included the Spade chair, at the 2012 London Design Festival during The Back Room installation. What informed your decision to begin your own small-scale furniture production?
After producing Spade in different materials, such as leather, bronze and cast aluminium, I became particularly interested in producing a collection that was in production. Following my first furniture collection I'd been asked by various manufacturers if they could put my pieces into production and I began to realise that for a lot of designers, you hand over the royalties. So I wanted to take control of the manufacturing myself, and the way I did that was by producing small batches. A small production of, say, 100 chairs or 100 stools has allowed me to get a more accessible price on my pieces. So the difference for me is that I'm now able to enter a new market with furniture that is accessible. Batch as a title is a real nod to the industry terms, and by doing small production, individuals can actually produce and sell direct, almost like a farmer does. By doing that you can survive as a designer in combination with the right stockist.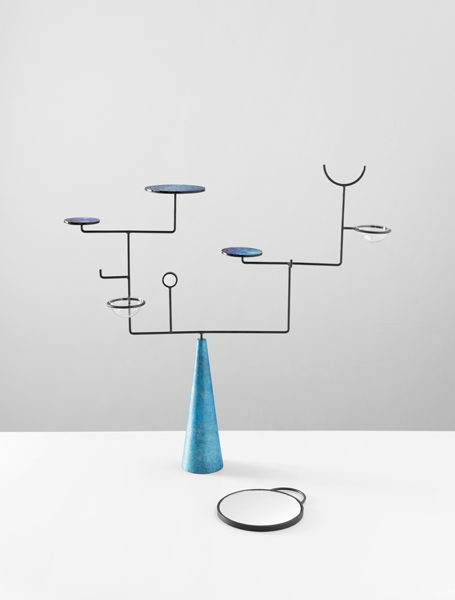 This raises issues about manufacturing in general. Do you think small-scale production will help the British manufacturing industry?
We've had a real problem in Britain regarding manufacturing. We used to be one of the biggest manufacturers in the world, but we've lost 70 per cent of our manufacturing industry in this country. We're going to have to bring it back because we can't afford to make it in the way that we have been. I believe it's going to be more about the craftsman and the machine coming together, industry and the individual coming together, to find a new way of working. Industrialising craft will become really important as it's something we're going to have to do. People are really starting to care about where their food comes from, and I want people to care about where their furniture comes from. Spade is made in Britain, using local materials and that's really important to me. I think if people were made aware of this they wouldn't be buying off-shore rip-offs. Hopefully things will change and there will come greater enjoyment through buying furniture that lasts.