Lexus Design Pavilion at The Melbourne Cup
Start Date: 01 Nov 2014
End Date: 06 Nov 2014
---
All images are courtesy of Lexus Australia and The Big Group.

The Melbourne Cup Carnival is an annual event like no other. Celebrities mingle, champagne in hand, in the Birdcage area of Flemington Racecourse (November 1–6, 2014) among many wonderfully designed interior spaces and marquees. These temporary marquee spaces are not only a place to be seen or for brand acquisition, but a focus for design ideas to be tested.  Lexus Australia are to host their own marquee event – Lexus Design Pavilion – as the most exclusive marquee on-track.

The Lexus Design Pavilion, now in its 12th year of partnership with Melbourne Cup Carnival – continuing its reputation, as the foremost location in the Birdcage. The pavilion will present three reimagined levels of style and sophistication, reflecting the striking angles of the all-new SUV design for the Lexus NX model. Excitingly, the SUV will be exclusively launched in Australia at the pavilion.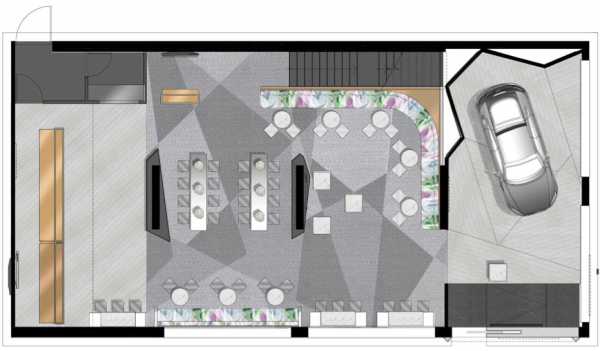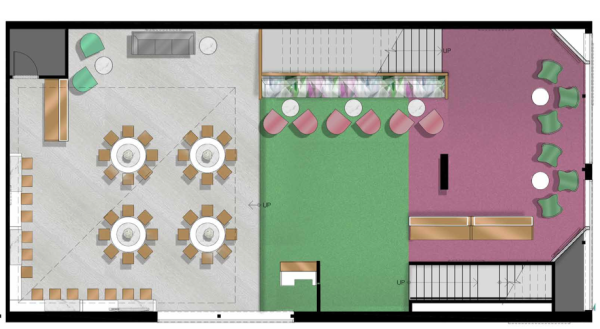 Above: A preview of the Lexus Design Pavilion floorplan.

And just as the Melbourne Cup Carnival is a showcase for the glitterati and high-end brands, it is also an opportunity to promote Melbourne design. Mim Design Studio, a Melbourne-based creative practice, Dutch designer Joost Bakker, and landscape designer, Jamie Durie, have collaborated to design this year's pavilion. And to top it off the pavilion will be catered for by the award-winning head chef of Attica, Ben Shewry and restaurateur, Neil Perry.

Upon entry, guests of Lexus can expect a dynamic space and a restaurant that is destined to be one of the most anticipated and special experiences within the entire Birdcage. One sure fire design feature is set to be the Sky Deck, combining an organic, natural installation utilising coppiced smoke bush tree courtesy of Joost, with flourishing landscape elements by Jamie Durie.





The Lexus Design Pavilion 2014 will take their guests to new culinary levels with the addition of one of Australia's most renowned chefs, Ben Shewry. Shewry will join fellow Lexus Ambassador Neil Perry in creating a bespoke dining experience for guests across the three major racedays (Derby, Cup and Oaks).

From Shewry, guests of Lexus will enjoy a variety of delicacies from the three-hatted chef including; Walnut in its shell, Salted Red Kangaroo and Bunya Bunya, King George Whiting in Paperbark and his native New Zealand signature dish, Pukeko's Eggs. Perry offers a complementary unexpected surprise with The Burger Project. Guests will be able to order four signature burgers including; Korean, which takes its flavour profile from the region with kimchi and gochujang, Chicken, inspired by the Vietnamese 'bahn mi', and the classic Cheeseburger with house made pickles, secret relish and 36 month grass fed Cape Grim beef. For vegetarians there will also be a mouth-watering Mushroom burger.

Guests from the highest echelons of design, hospitality, style, automotive film and music will enjoy the unbeatable elements showcased within the pavilion.

The 2014 Melbourne Cup Carnival, Flemington Racecourse, November 1–6, 2014.

Saturday, November 1st – Derby Day

Tuesday, November 4th – Cup Day

Thursday, November 6th – Oaks Day