John Wardle Architects exhibition at MSD
Start Date: 10 Dec 2014
End Date: 30 Jan 2015
---
Running until January 30, The University Of Melbourne is exhibiting an exploratory look at the design, planning and construction of its new, state-of-the-art home for their MSD (Melbourne School of Design).

Opened to the public for viewing in December of last year, the centre was designed by John Wardle Architects (Melbourne) in collaboration with NADAAA (Boston). John Wardle Architects have a significant portfolio of educational projects, such as the New Zealand School of Music, The International Centre of Graphic Technology and the University of Queensland's Centre for Advanced Imaging. Their inspiration for the new MSD was to instil an ingrained pedagogy within the function of the building.

'With its many inventive structural and environmental ideas,' explains John Wardle Architects, 'the building becomes a live learning tool for students and staff alike.'

As a large-scale laboratory for built environment education and research, the centre has garnered much attention and praise within the industry and media. Having been awarded a 6 Star Green Star Design – Education Design v1 rating by the Green Building Council of Australia, the centre heralds a new push by the university to heighten its standing within the international design community.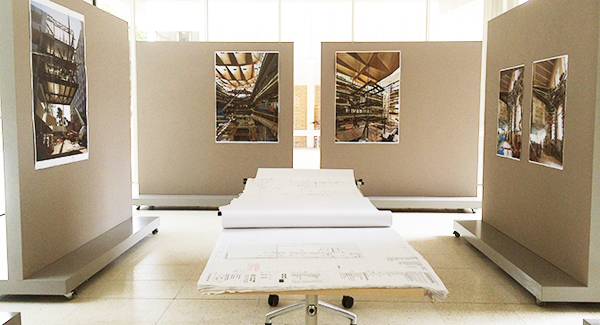 Exhibition Dates: Wednesday, 10 December 2014 - 9:00am to Friday, 30 January 2015 - 5:00pm

Location:  Andrew Lee King Fun Gallery, Melbourne School of Design