Colour is light: exhibition review
Start Date: 14 Aug 2015
End Date: 20 Sep 2015
---
David Serisier's 'Colour Real and Imagined' exhibition review by  Dr. Prudence Gibson. Installation photography: Rob Little
Colour penetrates our experience of the world. Memories of banana-coloured family station-wagons or lime green Chuppa Chup lolly pops or juicy red strawberries plucked from your garden patch impact the way we live.
David Serisier's survey exhibition at the Drill Hall Gallery in Canberra provides viewers with a spectrum of atmospheric experience. He finds ready made colour from the natural world – photographs of the sky over a headland, the mirror shades of an empty desert or film stills of saturated floodlit hues.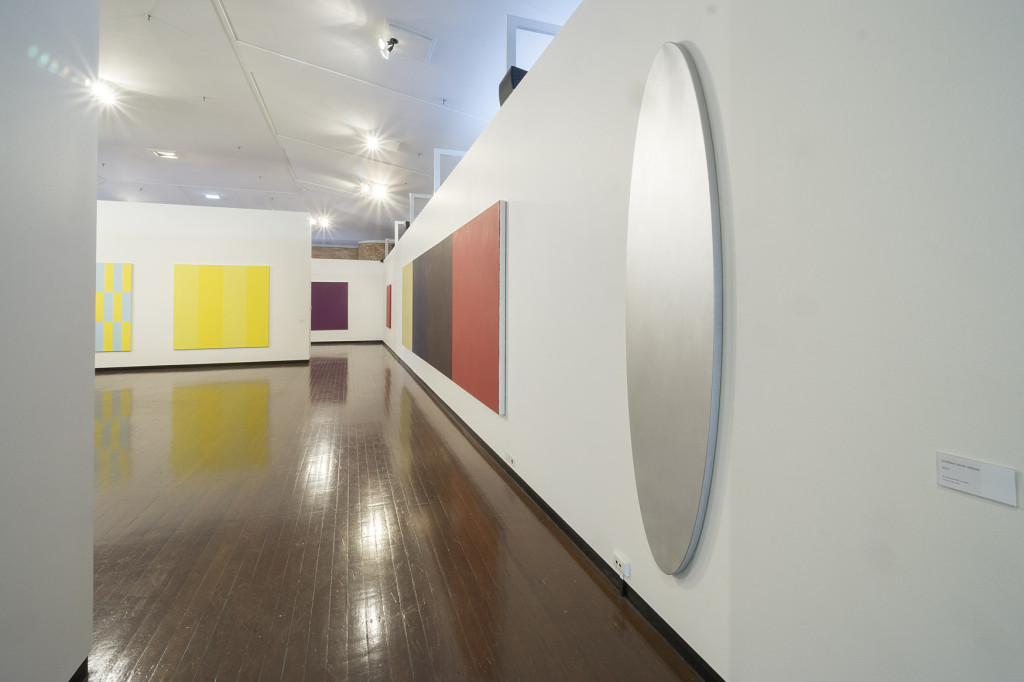 Then he sets to work, manipulating, mimicking and transforming colour into a new realm of speculative alternatives. These are canvases of colour that puncture the white walls of the space like the conceptual alphabet of an unknown language. And yet it looks familiar. That's because we know these experiences of the world. There is even nostalgia as a particular intensity of an aqua canvas reminds me of splashing in a rock pool or a specific tint of a pink canvas helps me recall the day my small daughter first painted my toenails. Experience is colour. But as it turns out, colour is light: the light of memory, the light of ideas and the light of heady illumination.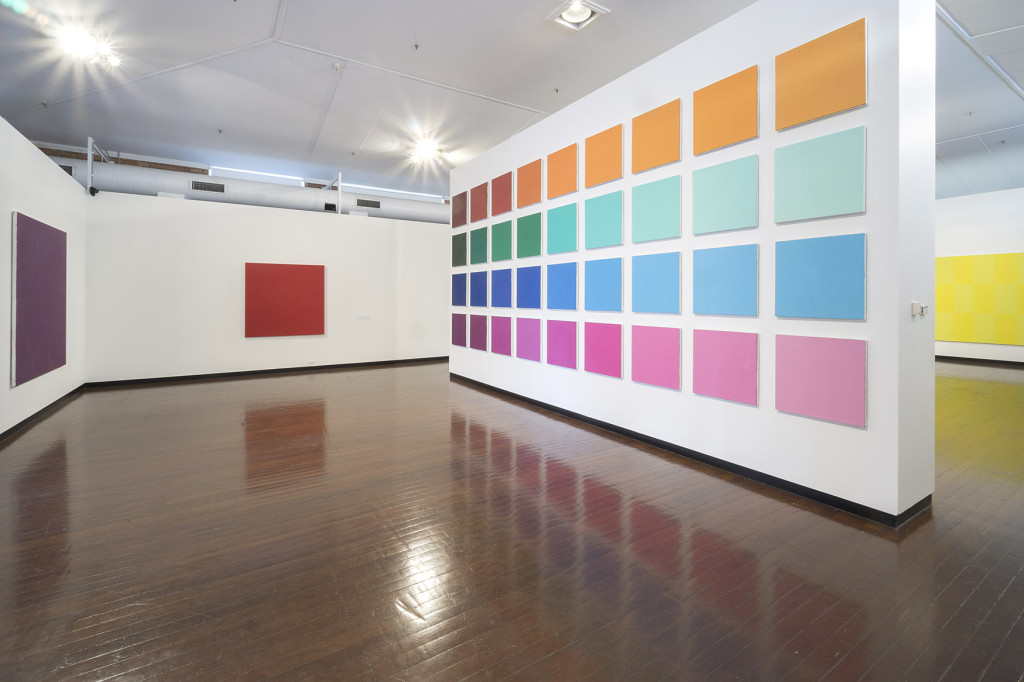 David Serisier has been painting and exhibiting for over twenty years and is a senior academic at the National Art School. His exhibition runs until 20  September and there is a sumptuous illustrated catalogue available at the Drill Hall in Canberra and Liverpool Street Gallery in Sydney.
Where: Drill Hall Gallery ACT
When: August 14 – September 20 2015
For further information on the exhibition, visit: dhg.anu.edu.au