Article by Online Editor
Designer
Above: Advertising for the 2013 What Design Can Do conference. Photo by Leo Veger
What can design do for research, publishing, food, the screen and education? These were some of the themes explored in the 2013 edition of What Design Can Do (WDCD), an 'activist' conference highlighting the social impact of design.
Held in Amsterdam, the annual two-day event – now in its third year – hosts Dutch and international speakers who present their alternative strategies for the future in response to the social, economic and environmental challenges of today. A broad-reaching, multidisciplinary program traversed from art to branding, architecture to fashion and interaction to eating design, with a line-up of speakers from established and emerging design cultures located in all corners of the globe. Keynote speakers such as Carolyn Steel, author of Hungry City, showed how we might use food to re-think cities of the future, while interaction design duo, Hellicar & Lewis, discussed how technology should be used with effortlessness and joy, and Indian educator Kiran Sethi demonstrated how society benefits when education is co-designed with children in mind.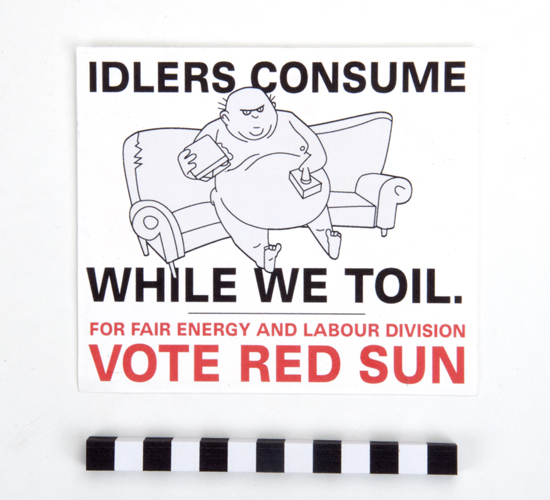 Ben Landau, a Masters student at Design Academy Eindhoven and the first Australian speaker at WDCD, presented his project, The Museum of the Future Past. Part roadmap, part forecast, the exhibition featured stories and objects about energy generation that might exist in the future. Items from four speculative social groups – Fans, Tribes, Radicals and Idlers – included an election poster for Dutch right-wing political party, PVV, calling for geothermal energy (the majority of PVV supporters come from the south of The Netherlands, the most active geothermal area in the country); a signed T-shirt from a British boy band whose hit song urged their teenage fans to persuade their parents to buy solar panels; and low- or zero-energy supermarket food developed for an eating movement called 'Energerianism'.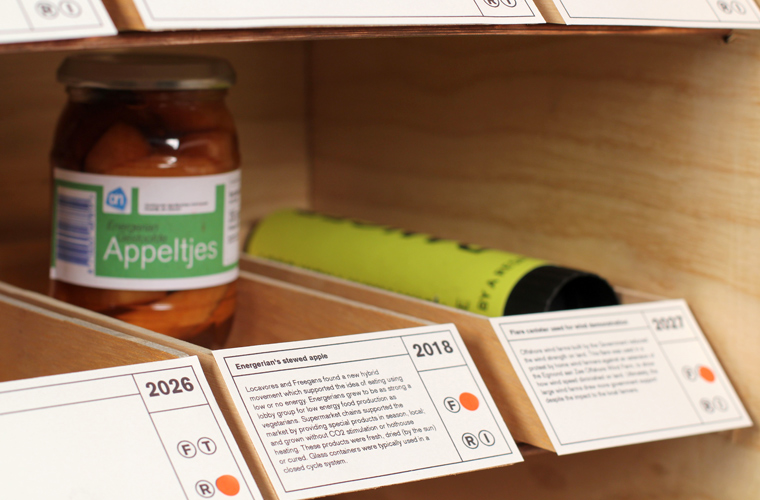 "I want visitors to the museum to take away a sense of possibility in the future, but [also a sense] that the position they take is not neutral," explains Landau. "I also want to highlight the divergent 'maker' future of self-generated energy – I think we are incredibly disconnected from many systems (be it politics, food or energy), but in the limitations of these systems, people find ways of serving what they need themselves. All the futures are possible, but which are probable? Which stories are profitable, and which are preferable? How will we choose the future and write history?"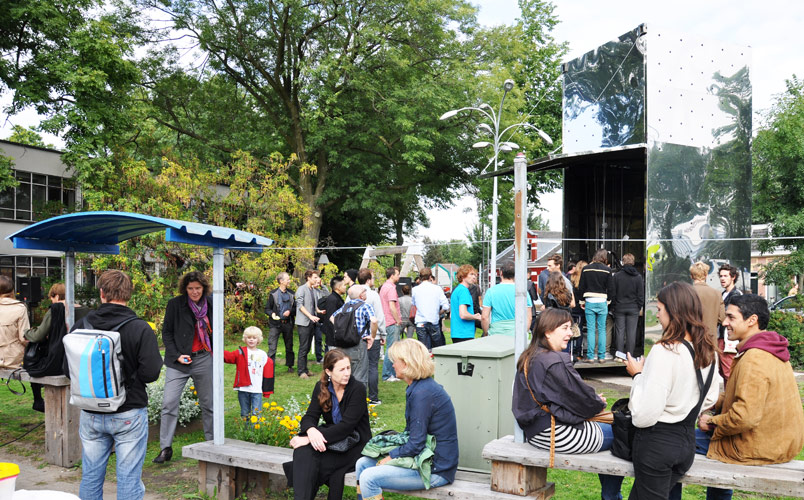 Meanwhile, Amsterdam-based DUS Architects demonstrated how building permits are not always necessary to make an impact in architecture. Through temporary structures such as the Bucky Bar – a geodesic dome of umbrellas that became an outdoor party in 2010 – the firm's community architecture brings people together in playful and surprising ways. DUS Architects' latest self-initiated project, KamerMaker ('room builder'), makes 3D printed architecture a reality. The moveable pavilion houses an oversized printer that can print small 1:1 structures from PLA, a bio-plastic derived from corn, measuring a maximum of 2 x 2 x 3.5 metres. Intended as an open source project, KamerMaker explores the possibilities of 'on-demand' architecture and its potential application in emergency and temporary contexts. The prototype building will be the world's first 3D printed canal house – intended as an education centre for 3D printing, complete with printed architecture and interiors right down to the furniture.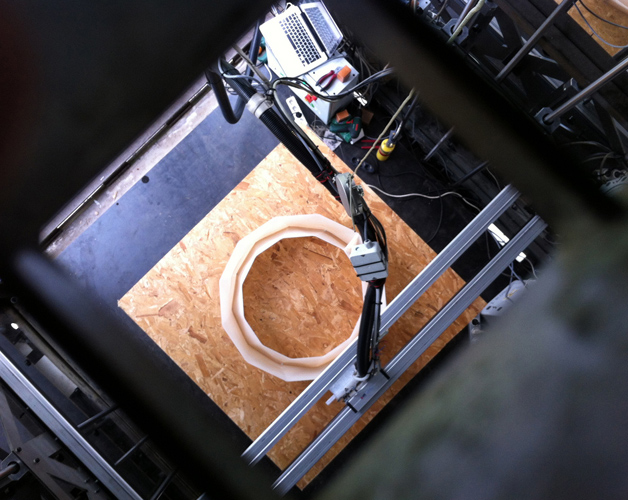 What do weapons have to do with music? In his projects, Disarm and Imagine, Mexican artist Pedro Reyes has transformed remnants of guns into musical instruments, in the process making a powerful statement about an industry cultivating a culture of death and violence. In Reyes' 2008 Palas por Pistolas project, the metal from 1527 weapons was melted down and fabricated into 1527 spades that were then used to plant 1527 trees. And while Palas por Pistolas was made using voluntarily donated weapons, Disarm and Imagine used illegal weapons seized by the Mexican government: 6700 seized revolvers, shotguns, machine-guns and rifles to be exact. Imagine is a collection of 50 percussion, wind and string instruments made in collaboration with a group of six musicians, while Disarm employed remnants from these weapons to fabricate eight mechanical instruments that can be programmed and operated digitally. The projects are a call to action against gun violence that is problematic not only in Reyes' home country, but also across the border in the U.S. where lax gun control enables easy access for smuggling. Making an urgent plea for a world free of guns, Pedro Reyes' poignant projects stayed in our minds at the end of the conference, demonstrating the power of design and creativity as agents of change.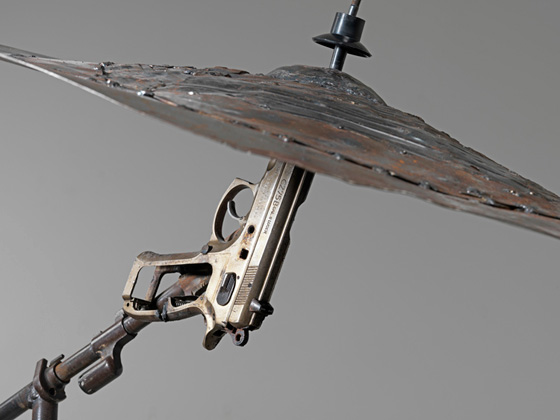 benlandau.com
dusarchitects.com / kamermaker.com
pedroreyes.net
whatdesigncando.nl