Article by Online Editor
Designer
AJ Women in Architecture Shortlist
UK architectural magazine Architects' Journal yesterday revealed the shortlist for its Woman Architect of the Year and Emerging Woman Architect of the Year awards.
The shortlist for the Woman Architect of the Year includes Alison Brooks (director, Alison Brook Architects), Claire Wright (founding partner of Wright & Wright Architects), Ellen van Loon (partner at OMA), Francine Houben (founder of Mecanoo Architects), Kathryn Findlay (director, Ushida Findlay Architects), Mary Duggan (founder of Duggan Morris Architects) and Sheila O'Donnell (co-founder of O'Donnell + Tuomey Architects).
Eight emerging architects were shortlisted for the Emerging Woman Architect of the Year prize, including: Amritha Ballal (founding partner at SpaceMatters), Anna Page (senior architect at Atelier Zumthor), Bev Dockray (director at Coppin Dockray Architects), Fiona Scott (founder, Gort Scott), Hazel Rounding (director at ShedKM), Lisa Basu (project architect at Fereday Pollard), Maria Smith (founding director at Studio Weave) and Olga Felip (co-founder, Arquitecturia).
The jury, chaired by AJ editor Christine Murray, includes the likes of Zaha Hadid, Martha Thorne (executive director of the Pritzker Architecture Prize) and Moira Gemmill (design director at the V&A), among others. For more information click here.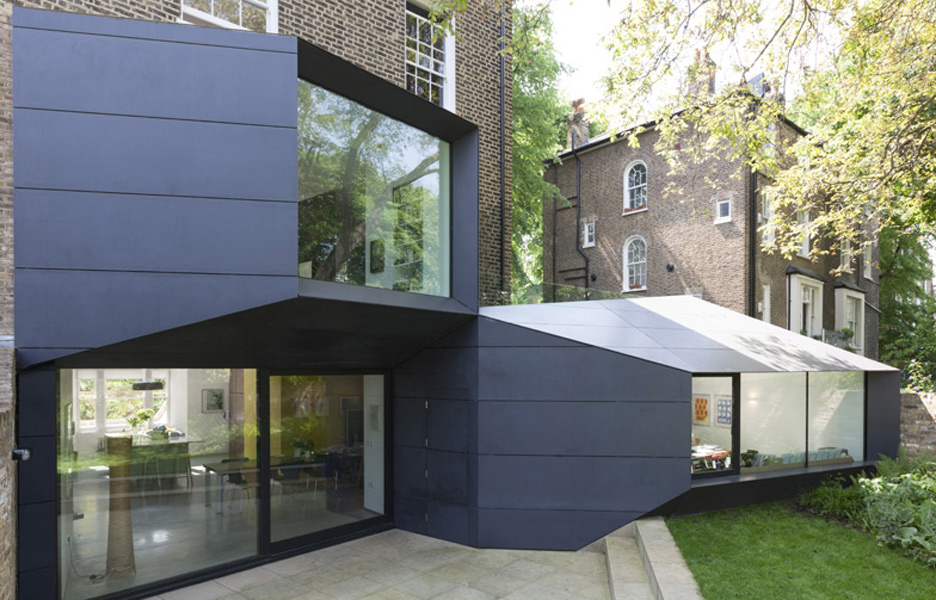 Adelphi Hotel closes its doors
The Denton Corker Marshall-designed Adelphi Hotel in Flinders Lane, Melbourne, closed its doors last Friday after the Australian Taxation Office applied to have the owner liquidated over unpaid tax. According to the Age, owner Gabriel Hotels Group was placed into official liquidation following a court petition from the ATO over debt amounting to $150,000.
Designed over 20 years ago, the Adelphi Hotel is most renowned for its glass-ended rooftop pool, which cantilevers over Flinders Lane from a nine-storey height.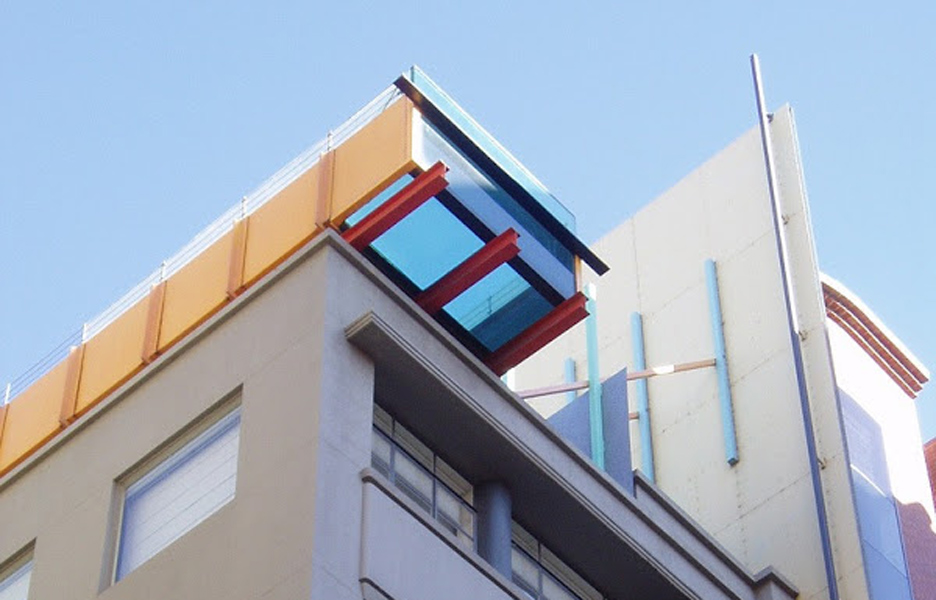 Peter Zumthor's glassware for Alessi
Swiss architect Peter Zumthor has designed a range of glass canisters for Italian design house Alessi. Made of frosted glass and stainless steel, the collection includes salt and pepper shakers, a spice canister, a sugar pourer and an oil cruet.
According to Zumthor, the designs were the result of a quick sketch made over breakfast at a hotel, showing thin lines suggesting an object that could hold grains or liquids. The sketch remained untouched for years until one day, he says, "the memory of my morning in the hotel came back to me and I recalled why I made the sketch".
Zumthor was awarded the Royal Gold Medal for architecture this week by the Royal Institute of British Architects at a ceremony in London.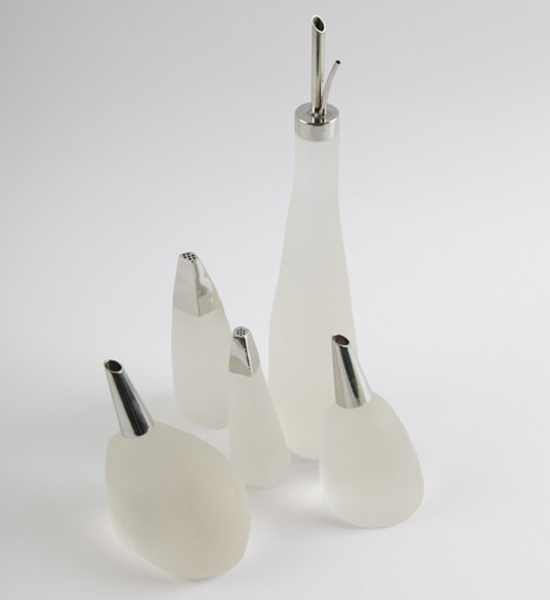 And lastly…
Do we care what musicians think of architecture? Grammy award-winning electronic musician Moby's unexpectedly popular blog about Los Angeles architecture has proved contentious among architects. Make up your own mind by watching this video released yesterday by Pacific Standard Time, where Moby (née Richard Melville Hall) talks about his love for "some of the best architecture on the planet" in LA: