Article by Online Editor
Designer
Subscribe to Our Newsletter
Step aside, Caesars Palace: Rome is going one better. Mayor of Rome Gianni Alemanno believes a AU$770m Ancient Rome theme park outside the Italian capital is just what the city is missing. According to The Times, the theme park – dubbed the Disneyland of Ancient Rome – will be built on a 2.4ha site on the outskirts of Rome, and will potentially be funded by Emir of Qatar, Sheikh Hamad Bin Khalifa al-Thani. The paper reports: "Those backing the project envisage millions of tourists having the chance to stroll through the ancient forum, race chariots around the Circus Maximus, climb down into the catacombs or loll in the Baths of Caracalla. Visitors will get to watch gladiator fights and battle re-enactments in the Colosseum, although officials say it is unlikely that a full-size version will be built."
Ottowa Citizen, via The Times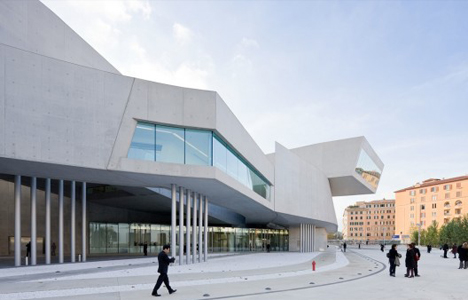 This news comes in the same week as the revelation that Zaha Hadid's Stirling Prize winning project, the MAXXI Museum in Rome, is at risk of closure – just two years after it opened. The Guardian reports that the Italian government has 20 days to decide whether the country's national museum for contemporary art should be put under special administration after officials discovered the museum made a loss of €800,000 (AU$1.01m) in 2011 – a number that could rise to  €11m (AU$13.9m) in the next three years. However, museum administrators claim the loss is due in part to a significant 43% funding cut from the government, and that the loss had been covered by profits made in the previous year. Hadid said the project, which took ten years to complete at a cost of €150m (AU$190m), had transformed Rome into one of "the most important cities in the world for contemporary art".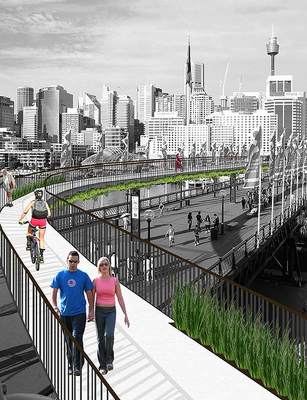 Should Sydney's soon-to-be-scrapped monorail network be turned into a new public space, in the vein of New York's celebrated High Line? As published in the Sydney Morning Herald, landscape architect David Vago of Sydney studio Habitation has suggested the infrastructure network could be transformed into the 'High Lane', a 3.6-kilometre elevated boardwalk and cycleway through the CBD. However, The Urbanist's Alan Davies takes issue with this proposal – not least it's "cringe-inducing" name. "I'd like to suggest some other names that I think more accurately capture the value of Mr Vago's idea," Davies continues. "The Fine Line… Shadow Line… Dead Line… Off Line… Red Line… And, if pedestrians and cyclists were to share such a narrow, fenced path as proposed, it could be called the Blood Line."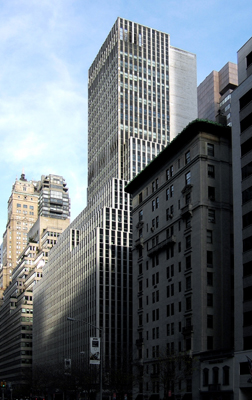 Some of the world's most high profile architects will be doing battle in New York this year, with eleven starchitects participating in an invitation-only competition to design a new skyscraper on the city's Park Avenue. Developer L&L Holding is making the most of the rare opportunity to redevelop a site on the Manhattan avenue, and has invited Norman Foster, Jean Nouvel, Zaha Hadid, Richard Rogers, OMA/Rem Koolhaas, Renzo Piano, Herzog & de Meuron, Richard Meier, Kohn Pederson Fox, Maki and Associates and Atelier Christian de Portzamparc to participate in the competition. The new building will redevelop the existing 1950s tower at 425 Park Avenue at an estimated cost of US750m (AU$722m). L&L Holding's chief executive David Levinson told The Wall Street Journal he believes great architecture will attract both tenants and financing, and aims to create a new icon for Park Avenue. "We want to work with the best architectural minds out there, because we have some very important things to achieve and to deal with," he said. Demolition of the existing building is due to take place in 2015, with the new building completed in 2017.
Image via CTBUH
Nest Collection, designed by Swedish brand Form US with Love, embodies the concept of giving humanity a chance to take a break.