Article by Online Editor
Designer
Danish architecture firm Bjarke Ingels Group (BIG) has this week unveiled its design for a vertiginous tower in downtown Vancouver. The 49-storey, 150-metre high Beach and Howe Tower will be on of the city's tallest buildings once completed, and will serve as a gateway to Vancouver. Sitting atop a nine-storey podium, the initially narrow form of the residential tower expands as it rises – resulting in a top-heavy silhouette that soars over the neighbouring bridge. Drawing inspiration from New York City's Flatiron Building, Ingels explains: "In the tradition of Flatiron, Beach and Howe's architecture is not the result of formal excess or architectural idiosyncrasies, but rather a child of its circumstances: the trisected site and the concerns for neighbouring buildings and park spaces."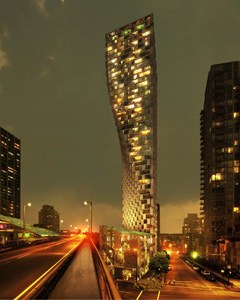 Ambitions to redevelop the heritage listed Battersea Power Station in London continue, with the latest proposal drawn up by British practice Allies & Morrison at the request of Save Britain's Heritage. Past development proposals include a theme park during the 1980s, Grimshaw's design for a mixed-use development in the late 1990s and, more recently, Rafael Viñoly's masterplan, which was abandoned late last year after Irish owners, Real Estate Opportunities, went into administration. Now, Allies & Morrison have put forward their scheme, which Graham Morrison believes is a more realistic plan to regenerate the site: "Ours is a very practical idea, not romantic nor financially so ambitious," he told BD.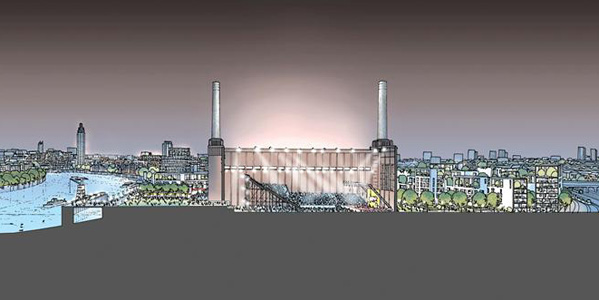 Having recently published the alluring RGB wallpaper designs conceived by Milan studio Carnovsky, we were excited to discover that the design duo has been experimenting with the same technique in fabrics. Carnovsky designers Francesco Rugi and Silvia Quintanilla recently produced a range of limited edition pure silk scarves – experimenting with the delicacy and transparency of silk, with colours that shift and distort depending on the way the fabric is worn. The designers explain: "Beyond RGB chromatic stimulus, it also interacts with the atmosphere and with the body, adding new meanings through movement and transparency."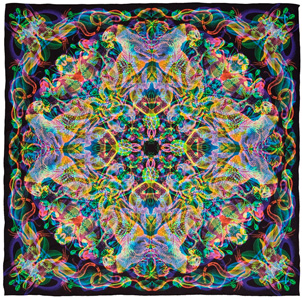 Conservationists are making a stand in Christchurch, campaigning against the unpopular decision not to restore the city's 19th century cathedral. Shigeru Ban's proposal for a cardboard cathedral in Christchurch was approved this week, providing a temporary replacement for the city's landmark building damaged in the February 2011 earthquakes. Last month, church officials announced the original cathedral would be part-demolished and would not be rebuilt – and now a group of Christchurch residents have started a petition to restore the original building.
Revisit David Neustein's piece on Shigeru Ban's aid projects here.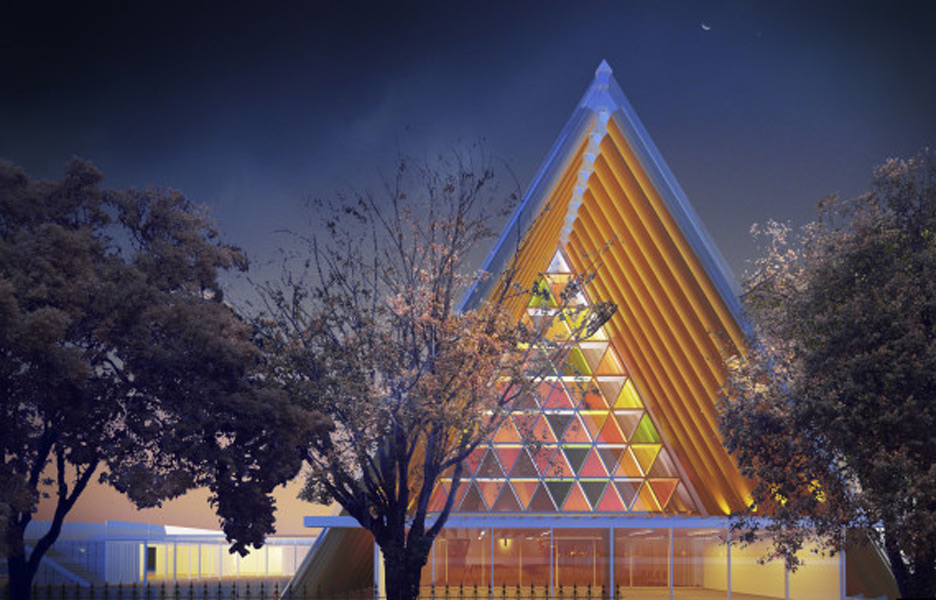 The internet can be a weird and wonderful place with dozens of entire websites dedicated to LOLcats, but this is one series we're not sure we ever expected we'd see. Found via Archinect, this series of architectural LOLcats earns itself the dubious yet highly contested title of most bizarre photoshopped felines we've seen for quite a while. The blog, started by a group of University of California, Berkeley students, features architecturally inclined felines such as Buckmeowster Fuller, Oscar Niemeyower, Rem Koolcat and Purrit Igoe, as well as one kitty littered local icon, the Sydney Opurrrrrrrrra House.
God love the internet.


Main image Le Kittenusier, image courtesy Furrrocious Forms