Article by Online Editor
Designer
The following reviews originally appeared in Architectural Review Asia Pacific issues #126 and #127; and Inside issues #72 and #73.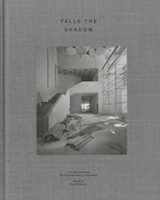 Falls the Shadow
Paul McGillick (ed.), UroMedia, Books @ Manic
As the architectural debate surrounding the Museum of Contemporary Art, Sydney, peters out, Falls the Shadow takes pause to examine the architecture of the National Gallery of Australia, Canberra. From an interior design perspective, this building concurrently manages to be grandiose and impressive while delivering an experience of the art that is in no way overshadowed. As Terence Measham argues in his exceptionally good essay, pulling off this feat where the exterior is not the only wow factor is, perhaps, even more impressive. The book itself takes the reader from ideas to reality through a series of impressive essays from the diverse contributors, with each delivering an individual voice and opinion. Poignantly, the building's architect, Col Madigan, who passed away in 2011, has also contributed both a text and the drawings of his suggested design amendments (which were ignored as the building was redeveloped over the years. –Gillian Serisier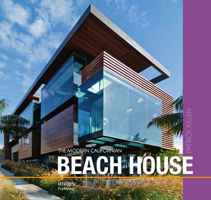 The Modern Californian Beach House
Patrick Killen with Russell Abraham, Images Publishing Group, Alpha Books

As our definition of beach house shifts from the idyllic single-storey home with oodles of landscaping to a more compressed, more urban and more vertical version, the architecture of Patrick Killen gains increasing relevance. Simply put, his houses are 'modernist beach'. Making the interiors work is a repertoire of quintessential beach elements, incorporating glazing and timber, colour and stone, which are realised beautifully in partnership with pale washed timber floors with a big blue view and abundant light. The interiors that are most successfully 'beach', however, are those that allow that perennial beach cliche – the palm tree – a place within the design. This is, in fact, a brilliant solution for limited lots, as the wholly vertical thrust allows a grand visual motif without sprawl. Colour is also a key feature in beach interiors, with solid blocks of blue, green and yellow most successfully transmitting this particular ambience. –Gillian Serisier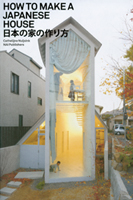 How to Make a Japanese House
Cathelijne Nuijsink, NAI Publishers
Japanese residential architecture is renowned for what we might term 'thrifty ingenuity', where the small home is a recognised typology, providing endless ways to shape the future of new urban densities. In this book Cathelijne Nuijsink presents 21 contemporary Japanese homes and interviews the architects of each about their personal design philosophy, drawing from three distinct generations.
The first section, 'The 1950s Generation', includes Kazuyo Sejima and Kazuhiro Kojima and provides backbone to the discussion on Japanese contemporary architecture. This was the generation that demonstrated fidelity to modernist ideals but also, with some internal conflict, aimed to transcend them. Next, 'The 1960s Generation', including Yoshiharu Tsukamoto and Ryue Nishizawa, flowered during Japan's economic boom, with all the heady liberation that entailed.
Finally, 'The 1970s Generation' featuring Akihisa Hirata and Junya Ishigami brings the story full circle to the bursting of Japan's economic bubble and the concurrent collapse in large projects. Yet here is some of the most inventive work on display, restriction being the mother of invention. Makoto Tanijiri is typical, designing in the residential context for the 'spaces in between' – alleyways and so on – rather than the main living areas of a house.
The interviews are complemented by Nuijsink's smart introduction and essays from Japanese scholars but the meat is the architects' own words. They ensure the book transcends its ostensible purpose, as a guide to postwar Japanese architecture, to become something else: a mini oral history of contemporary Japanese culture. –Simon Sellars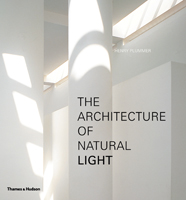 The Architecture of Natural Light
Henry Plummer, Thames & Hudson
Random splashes of light force their way through gabions of dark green basalt in Herzog & de Meuron's Dominus Estate, in the Napa Valley, US; fine diagonal shafts bisect a series of stylised crosses in Alvar Aalto's Vuoksenniska Church in Finland. Both illustrate the way light is used to generate an interior ambience, showing how the scope and dimension of the infinitely variable and nuanced environment can be realised by the sun's passage through the day, coupled with random acts as simple as a sudden storm or flock of birds. Plummer has excelled in his task of bringing together an extraordinarily broad selection of projects, where light is rarely used in the same way. The churches are the best, perhaps, though the fine framing lines of light within Peter Zumthor's Therme Vals in Switzerland are also mystifyingly beautiful. James Turrell and Tadao Ando's work is certainly extraordinary, as is Jean Nouvel's Galeries Lafayette in Germany, which distorts, colours and baffles light, creating a gorgeously rich interior glow. –Gillian Serisier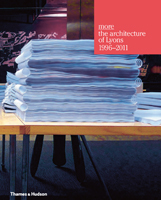 More: the Architecture of Lyons
Thames & Hudson
Who said print publishing is dead? In the architecture world at least, the big guns continue to fire and the large-format tribute publication shows few signs of fading away. More is a recent example, the first publication devoted to Melbourne powerhouse Lyons, although no editor is listed and most projects are introduced by statements from Lyons itself, making this less tribute and more self-homage.
The book was recently launched by Victorian Premier and architect Ted Baillieu, who championed Lyons' work as exemplary Australian design. Lyons is precisely the type of firm that would appear on Ted's radar, with a plethora of healthcare and institutional projects to its credit such as the School of Medicine and Research in western Sydney, the Melbourne Brain Centre, the BHP Billiton Global Headquarters and the new Queensland Children's Hospital.
More features a trove of plans, drawings, photography and archive clippings from all phases of Lyons' 15-year career. Alongside are essays from Leon van Schaik (RMIT), John Macarthur (University of Queensland) and Paul Carter (Deakin University). These are fine but the jewel in the crown is the clever short fiction piece introducing the book from Juliana Engberg, the Australian Centre for Contemporary Art's artistic director.
Witty and assured, Engberg, via Robert Venturi and Jeffrey Smart, delivers a slightly twisted take on Lyons and their work as does Matthew Sleeth's visual essay – video stills of a small child in an orange jumpsuit running around the Lyon Housemuseum. It's cheeky and unexpected and Sleeth, like Engberg, injects a little irreverence into the book's high-fibre diet of 'project/self-justificatory blurb/photos/plans'. –Simon Sellars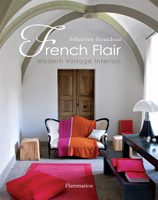 French Flair: Modern Vintage Interiors
Sébastien Siraudeau, Flammarion, Thames & Hudson

The interior juxtaposing modern and vintage comprises, at its best, a singularly divine assortment of objects of antiquity presented in perfect harmony with both the character and ambience of the home. At its worst, it is that anathema to purity of design, shabby chic, which Siraudeau has kept to a minimum and kindly labelled 'romantic'. French flair is an aspirational style currently popular in Australia with stores such as Koskela and Country Trader doing a roaring retail trade. As such, the book is timely and a well-rounded documentation of French homes and guesthouses. A thread running through the book, and of particular pertinence to those trying-this-at-home, is the simple rule that the more reduced the palette, the better the outcome. Similarly, the 'less is more' adage rings true, with the sparse interiors, such as La Maison Pujol and La Fontaine de Grégoire, outshining the more elaborate extravagances. –Gillian Serisier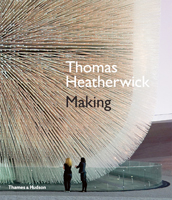 Thomas Heatherwick: Making
Thomas Heatherwick and Maisie Rowe, Thames and Hudson
Architect and designer Thomas Heatherwick is renowned for creations that are unreservedly invested with the 'wow' factor. Take the jaw-dropping Seed Cathedral, the imposing East Beach Cafe and the mesmerising, large-scale sculpture hanging in the atrium of the Wellcome Trust headquarters. Add to that the 2012 London Olympic Cauldron and it's easy to understand the fascination with the work of Heatherwick Studio.
Making covers Heatherwick's career over the past two decades. Across 600 pages, the works are ordered chronologically with each signalling a new 'chapter'. The result is a comprehensive, easy-to-reference index loosely based around Heatherwick's editorial narrative 'about how our ideas developed'. Each work is introduced with a question and Heatherwick's ensuing reflections give the backstory and appropriate technicalities. It's not the most riveting writing but it does do the job, although the tempo may have benefited from a well-placed Q&A or an objectively critical essay.
The book's collection of sketches, renders and construction photographs go a long way towards assisting the narrative, providing wonderful behind- the-scenes glimpses that students and designers alike will surely crave. At the same time, the assortment highlights the weaker moments in the Heatherwick portfolio, including designs in real danger of looking dated.
The book's real treat is the inclusion of the studio's annual Christmas cards. If you need further proof, these charmingly conceptualised mini works of art confirm Heatherwick Studio's inventiveness year after year. –Leanne Amodeo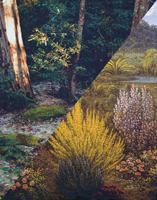 Parallel Collisions
Parallel Collisions, Art Gallery of South Australia
According to its curators Alexei Glass- Kantor and Natasha Bullock, Parallel Collisions: The 12th Adelaide Biennial of Australian Art was the product of dialogue between participating artists, the institution of the state gallery and its extensive collection of historic Australian art.
The conversation crossed time periods, philosophies and artistic sensibilities, and was unafraid of courting expertise and contributions from those outside the disciplinary boundaries of art. These came from architecture, in the gallery spaces designed by Minifie Van Schaik, and from graphic design, which shaped the identity of the event and its documentary artefacts including this book designed by Fabio Ongarato. A graphic distillation of the exhibition's central premise, the books aims to emulate the event's textural, experiential quality through shifting stocks and juxtaposition of imagery and texts.
With reproductions of featured art works, leavened by contributions from Christos Tsiolkas, Justin Clemens, Philip Brophy and other notables, it does justice to the curators' open-spirited intent. More than a survey and exegesis of featured works, it becomes a rich cultural artefact in its own right, although occasionally it makes a little too much of its status as an artefact. An example is when design elements overwhelm the content, as in the footnotes to the essays, which are printed in a pale, fluorescent orange-on-grey that makes them almost illegible, hardly doing justice to such well-researched, authoritative critiques.
Nonetheless, for those, like me, unfortunate enough to miss what was one of the most successful Adelaide Biennials in the event's 24-year history, this title is a blessing. Doubtless, it will also be a worthy memento for those lucky enough to have attended. –Maitiú Ward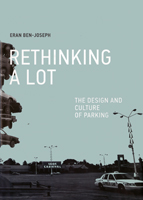 ReThinking a Lot
Eran Ben-Joseph, MIT
This book claims to study the 'design and culture of parking', but only focuses on what it describes as the large 'open parcel': the typical US surface lot. Thus, it's really about the design and culture of American parking, despite claims to universality, and your enjoyment of it will likely depend on how much you care about American culture.
The book's short, sharp sections are judiciously illustrated, cumulatively reinforcing the scope, scale and impact of the lot on American life. For Eran Ben- Joseph, the lot is as much about social liberation as it is about convenience and freedom (if you define freedom as the right to park and shop). Yet he's also critical of the typology's drab aesthetic and environmental impact. Alongside the staggering land waste (lots cover a third of the total surface area of some US cities), the endless asphalt surface creates 'urban heat islands', making US cities warmer than surrounding areas and injurious to health, wasteful of energy and destructive of natural environments. In response, the book presents case studies, mostly non-US, that bridge the lot's social value (Americans apparently like to party in lots) with sustainable, future cities.
For non-Americans, what is to be learned from ReThinking a Lot? In Australia, Europe and many parts of Asia, the US-style megalot is largely a foreign concept. Potentially, there are lessons to be drawn from Ben-Joseph's desire to rethink the surface lot, like what to do when older infrastructure clashes with the inexorable onslaught of urban sprawl (the fate of the lot transferred to docklands, rail yards, industrial precincts).
But you'll need to formulate any such lessons yourself, for he barely addresses the global context except in reverse, cherry- picking overseas design to improve the (excuse the pun) lot of the US. –Simon Sellars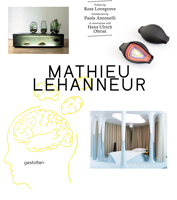 Mathieu Lehanneur
Robert Klanten, Sven Ehmann (eds), Gestalten, Books@Manic
When a designer understands science, it is little wonder his designs are fabulously, gorgeously, tactile, visual and otherwise engaged with the senses. Lehanneur has risen quickly to prominence in the European design world with recent creative endeavours including Once Upon a Dream, 2010, for Veuve Clicquot Ponsardin, a project that is oh-so-much-more than a bed. Designed in consultation with sleep disorder specialist, Professor Alain Nicolas, the room is an experience of programmed sound and light coupled with the cool tactility of a plant that users must touch in order to trigger the lights on or off, making it the first and last conscious touch of the sleeper. That it is absolutely beautiful is simply a given. So, too, is the simplicity of his solution for the Choir of St Hilaire Church, 2011, which layers fine Namibian white marble to create pits and rises from which the choir can emerge. –Gillian Serisier