Article by Online Editor
Photography by Jessica Brent
Designer
Architect
This article was originally published in Architectural Review Asia-Pacific magazine #128: New Civic Realms.
Sibling is a new design practice formed by eight close friends, working as a collective. For its first project in inner-city Melbourne, Sibling was tasked to build four townhouses on the site of a warehouse. A fairly conventional brief, perhaps, but for the duration of the documentation process Sibling came up with a novel scenario – it turned the space into the Sibling home office, featuring two sleeping dens for two of the collective's members, Jonathan Brener and Qianyi Lim.
Q&A with Sibling: Amelia Borg, Nicholas Braun, Jonathan Brener, Jessica Brent, Jane Caught, Qianyi Lim, Timothy Moore, Alan Ting.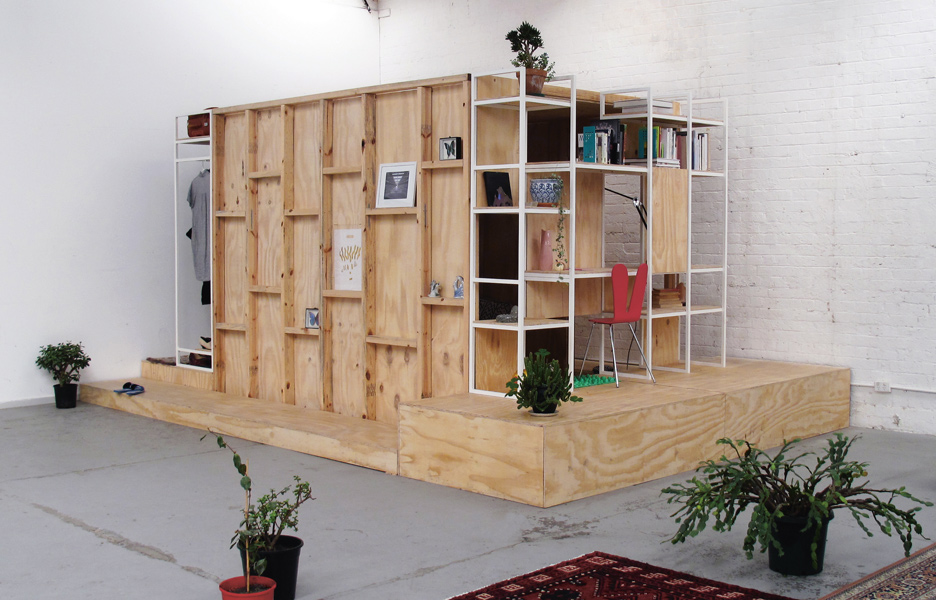 At a time when many architecture practices are downsizing staff numbers, Sibling contains a nucleus of eight close friends 'living, working and cooking together'. You obviously believe in the power of the collective, but how does this way of working help in architecture and design?
A constellation of eight personalities means that our positions are constantly being questioned and tested by each other. This may push some people, but for us it only pushes the projects towards a better outcome. It's better to start with many divergent voices – the client, eight designers or whoever else is involved – before solving a problem.
Is your embrace of the collective model a comment on a lack of community in the wider profession?
Ah, the 'C' word… The word 'community' is often used as an excuse for the worst type of architecture. Community suggests consensus and harmony. This state is impossible. Rather than believing in the individual or the collective, we believe in the act of collecting people for a moment or a project. This is social engagement to us, a moment that is very specific.
Tell us about the townhouse/sleeping-den project.
Sibling is designing four townhouses on the site where the dens are located. Rather than allow the building to remain dormant during the documentation process, we've utilised the space as our home office and workshop, complete with two dens for resting. Buildings should not be left empty during speculation – for us this is a rational, economic decision because some of us are priced out of the rental market. There is urgency for us to test out other models.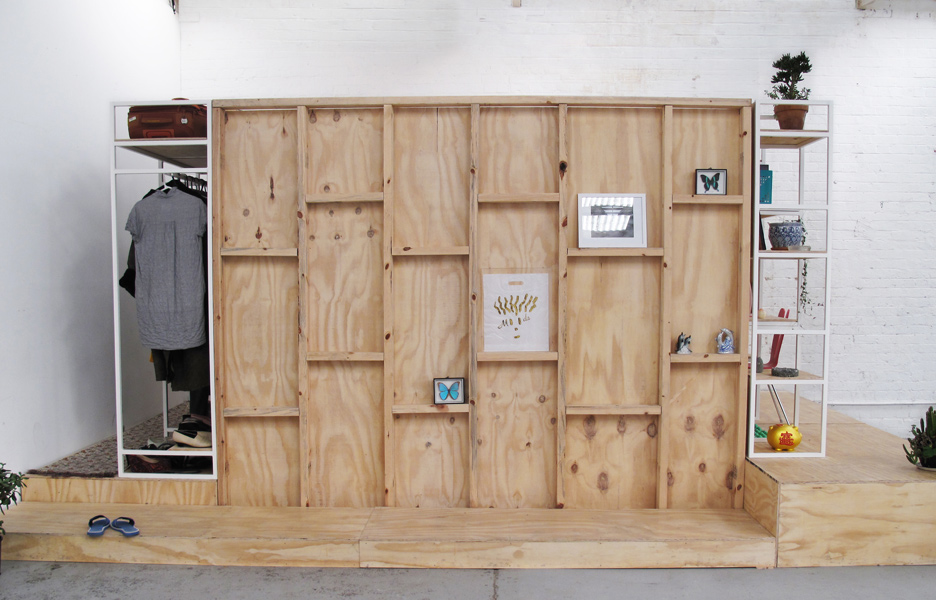 Design-wise, what's the inspiration behind the dens?
Both dens reflect their inhabitants' personalities. Qianyi's is extroverted with space dedicated to be inhabited on the outside and opportunities to glimpse into the bedroom. A platform runs around the den's perimeter, providing a place for performance and prompted by the positioning of wardrobe, desk and shelving on the raised ground. Jono's den is more introverted with two ply-clad walls. Between the multi-sized shelving boxes stacked on one wall, three openings provide views through the shelves towards the exterior in order to allow light deep into the den, while also allowing Jono to keep an eye on things.
Should more architects sleep on site? Perhaps it should be mandatory, to become at 'one' with the project.
Architects should sleep on site to experience various senses of place but we do not recommend a 24-7 approach where one disconnects from broader reality, like an architectural version of Big Brother. There are recent examples in architectural history, such as Drop City in the late 1960s, which prove that for all the aspiration to live totally and fully immersed in an architectural cult or geodesic dome, there are limits. This is what we are testing out at the moment, asking 'Where is the limit?'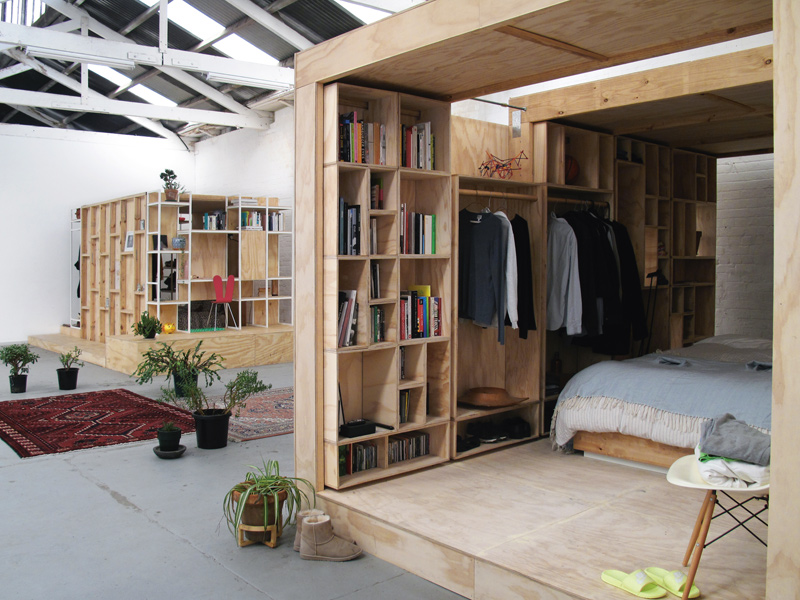 As a new practice, what excites you about entering the profession at this point in time?
Today, globally, there are obvious big picture problems. The UN has put sustainability as the world's biggest challenge, followed closely by an ageing population and food security. Despite that, we are excited by the current economic state of the world. There are a lot of people taking risks in this climate, especially in the property industry, which allows for new experimentations in living. We think Sibling is living proof of this, in the way we commune, and also in the vast expertise we have in everything from making books to buildings. We stand apart from typical architecture practices. And we have nothing to lose.
Today sleeping dens, tomorrow… ?
Despite the fact we are only at the beginning of our career, [in 2012] we have exhibited in Poland and Australia, consulted to major developers on placemaking and have three building projects and two more exhibitions under development. And we have two employees that have just entered our cult.