Article by Online Editor
Designer
Above: Unbuilt townhouse, perspective and plan: Robin Dods. From The Builder, London (September 1908)
Robin Dods: Selected Works
Dr. Robert Riddel / Uro, 2012 / hardback / 200pp
Some talented and many successful architects have built in Queensland, and of these Robin Dods has the highest reputation, in his lifetime and since. The scale and variety of his buildings in Queensland, and later in Sydney, is remarkable. He worked across building types from houses to hospitals, factories to churches, and in a manner that ranged from a reflective vernacular to flamboyant historical styles and the high seriousness of ecclesiastic modern brick Romanesque. In this book Robert Riddel shows us that underlying the variety and prolixity of Dods's practice, there is a core consistency of manner and judgment that explains the admiration that generations of Queensland architects have had for Dods.
Queensland's architecture of the 1870s and 80s reflected the boom of those decades, which generated extraordinary profits, largely for British agricultural companies. On this basis the colonial government and its shadow the Queensland National Bank borrowed massively to literally build the confidence of immigrants and investors by constructing railways and grand, arcaded sandstone edifices of no little architectural pretension. We see the extraordinary ambition of architects and clients in Charles Tiffin's Parliament building (from 1865), the Queensland National Bank of F. D. G. Stanley (1881–5) and the Treasury Building of J. J. Clark (from 1886).
These buildings were all designed in varieties of classicism. Tiffin used a planar Serlian arched screen on the Parliament building, but with a surprising Mansard roof; Stanley played out the schema of the giant order on the Queensland National Bank; Clark's impressive Treasury uses a complex hierarchy of single-storey columns and arches, with daring quattrocento references. The Gothic style was for churches and without examples of compelling interest until J. L. Pearson sent designs for St John's Anglican Cathedral.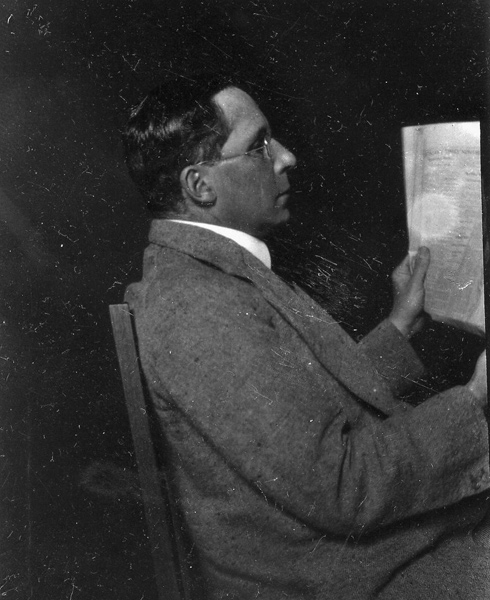 The alternative to the full-blown classicism of the major works included an Italianate system of arcaded verandahs with campanile-like elements that Tiffin developed for the minor public buildings of Brisbane and the regional towns. Stanley attempted a version of Ruskinian Venetian Gothic for Roma Street Station and the Government Printing Office, but he lacked the will to experiment in taste that was required for free-style eclecticism. We see this in the most imaginative of Queensland's nineteenth-century architects, G. H. M. Addison, whose interest in polychrome brickwork and eclectic stylistic sources led to numerous original buildings including his brilliant brick-banded Byzantine Exhibition Building, which was completed in 1891. Of the architects of the previous generation, perhaps only Addison had moved beyond issues of stylistic choice to the more progressive issues of the Arts and Crafts, in which Dods was trained in Britain.
In Britain at this time there were two major developments that are relevant to Dods's later work. First is the debate over professionalisation that unfolded in 1891. Richard Norman Shaw and a wider group of Arts and Crafts architects left the Royal Institute of British Architects over its ambivalence to the proposed registration of architects. Architects who saw their work as art were incensed that prescribed training and examinations might determine who was and was not an architect. The Memorialist controversy, as it was called, tended to build the art side of the long-running ideology of the Arts and Crafts. Some British architects, such as William Lethaby, continued to see the art of architecture resting on a broad social base of craft skills. However, the leading architectural thinker of the Edwardian period, Sir Reginald Blomfield, wrote in what he called The Mistress Art (1908) of the role of architecture as the director of arts. Dods was clearly on the artist-architects' side of this debate, working for Aston Webb, who in 1906 brought the Memorialists back into RIBA by agreeing to oppose registration. Soon after Dods returned to Brisbane in 1898, he penned an essay 'The Duty of the Painter to the Architect' (Queensland Art Society, 1898), in which he makes a similar argument to Blomfield's, for architecture to be understood as the centre of the various arts.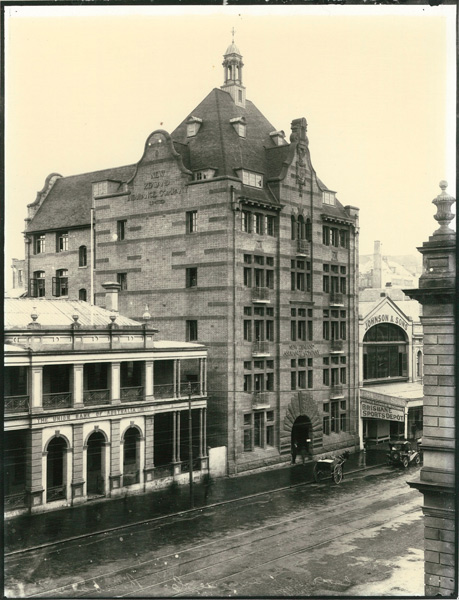 At the same time, across Europe, there was a shift away from vernacular forms and a renewed interest in historical styles, particularly the baroque. This is the second important aspect of British architectural culture during Dods's training. Architects such as John Belcher turned away from the incidental and picturesque character of the Queen Anne and other hybrid styles towards simpler overall forms in a classical language that, nevertheless, gave opportunities to commission art and craft. It thus allowed a certain continuity in architectural ideology to underlie a drastic shift in style. Among the staff of the Queensland Department of Works these ideas led to very successful neo-baroque buildings with elaborate ornamentation, such as the Lands Administration building on George Street and the Rockhampton Customs House. Dods used baroque forms largely in commercial work, the most extravagant of which is the T. C. Beirne Department Store, Fortitude Valley. The unbuilt design for the Brisbane General Post Office was as elaborately baroque as anything Edwin Rickards or Mewès and Davis were doing in London. More sober was the now lost New Zealand Insurance building, with its references to Flemish-Scots seventeenth-century forms. In his more serious ecclesiastic and hospital buildings, Dods used simpler forms, as he did in his houses. While simple forms suited the budgets of his clients, there is also no doubt that Dods was on a track like many of his age towards buildings with strong massing and a subordination of detail to the overall effect.
In The Architecture of Humanism, which was published in 1914, Geoffrey Scott writes that an understanding of baroque architecture will give architects the visual principles and acuities to develop new styles. Scott criticises Aston Webb's South Kensington Museum, on which Dods may have worked or at least knew, for its busyness and lack of overall coherence. What Scott proposes is that an almost painterly understanding of building form learned from the baroque would, in the twentieth century, lead to a revival of classicism based on the architect's taste and compositional skills rather than rules of style and mathematical proportion. Something like this happened in the career of Edwin Lutyens. He moved from his picturesquely composed houses in vernacular forms to buildings that were like Michelangelo's architecture, not through explicit quotation, but through temperament and overall aesthetic.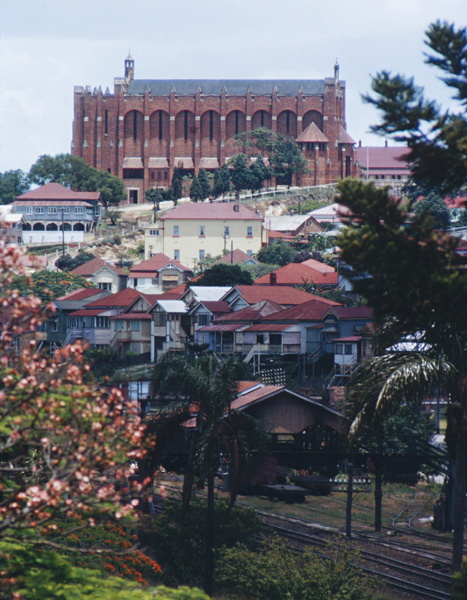 In his early works in Brisbane, Dods took the well-established form of the Queensland house and simplified its roof form. He tied it strongly to the ground by closing under the verandah, exaggerating the size of its verandah posts to make a more solid impression. He was undoubtedly economising on detail in order to spend on the overall form, but this was not all about making do with less. In this process we see the same drive to classical yet modern forms developed later in his Sydney commercial buildings and his last house, Fenton. This was a new concept of style that sought continuity with tradition, not through stylist references but through the aesthetic acuities of the architect.
Robert Riddel's presentation and analysis of Dods's work is the result of four decades of research of buildings and documents – research that has included restoring numerous works by Dods and making ordered archives out of stray sheets of drawings. If Dods's reputation among Queensland architects was always secure, it has never been easy to explain or communicate widely. It has been a matter of lore rather than history, of visitors who've heard of Dods being taken to buildings and told stories. Perhaps the lack of published histories and documentation of Australian architecture is partly forgivable when one considers the scale of Riddel's task in assembling his PhD and now this book. But the scant attention that we give our own history is not just a matter of lack of effort, the judgment and aesthetic sense of the historian needs match the subject, as it does here.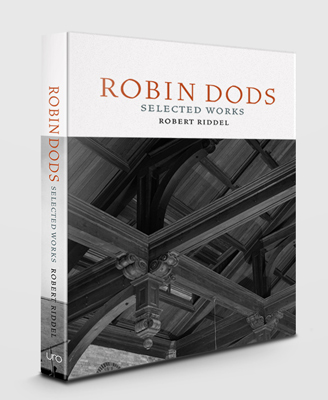 This is the introduction to the book Robin Dods: Selected Works. Written by Robert Riddel, the book examines 33 of Dods' most significant works, and follows decades of research by Riddel. The book includes contributions from Dr Clive Lucas and Professor John Macarthur, with photography by Richard Stringer. It is available now from Architext or online at www.uromedia.com.au/Robin-Dods-Selected-Works