Article by Online Editor
Photography by Lia Gery
Designer Georgia Nowak
From architectural practice in Sweden to development work in Ethiopia to sculpture at the VCA, Georgia Nowak's career has taken an itinerant trajectory. But while geographically dispersed, her practice's focus has been consistent: the creation of human-centred space.
Georgia Nowak is a striking woman. The kind of striking that impresses on you slowly. Cropped brown hair with dark eyes and fine features, she's composed and convivial. We sit in the back rooms of Alimentari Deli, in the inner-Melbourne suburb of Fitzroy, and talk about her recent trip to New York and how rejuvenating it was for her. "I had so many ideas while I was away; you just never get that when you're working on deadline," says Nowak. As we talk, people trickle in, congregating at the nearby tables. We marvel at how perfect the backrooms are as a meeting place – conducive to a candid conversation.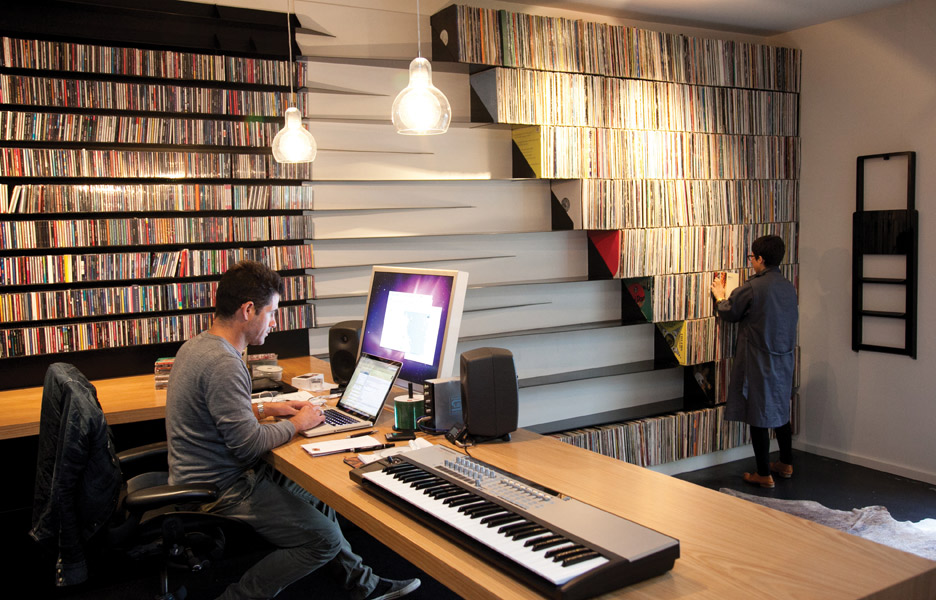 Nowak starts playing with her necklace, one of the many keepsakes from her late grandmother, and she pinpoints 2006 as a significant year. "I spent two years working and studying in Stockholm, which has inspired me more than anything else in my career," she says. "The education system was open minded enough to teach me that I could pursue anything that I believed in – without judgement." Although she draws no comparisons to Melbourne, she does point out that Stockholm is a city that promotes refined and non-hierarchical architecture; it's less concerned about form and more interested in the spaces that form creates. As a student in Sweden, Nowak travelled to Ethiopia on a grant from the Swedish International Development Agency (SIDA). "I was interested in urban agriculture, so I went around to the agriculture co-ops, councils and the slums. I would spend afternoons investigating and researching relevant issues, whether at feeding points or youth rescue centres. It was one of the hardest things I've ever done."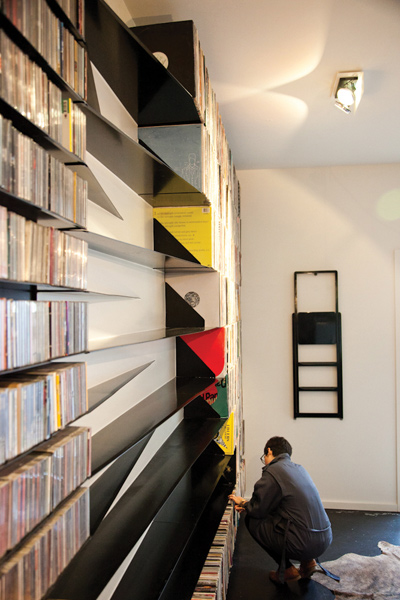 That time in Ethiopia started the cogs turning in Nowak's mind. "We were sent there to find out how architects could contribute in a third world context. Most of what we had focused on in architecture school was how to build for rich people, even though we had all these specialist skills." Since then she has viewed the architect's role as one of problem solver, not just of design solutions, but also on a broader scale, with considerations of economy, culture and social issues. She believes that having diverse skills, without straying too far from your core, is important in an architect's professional development. As a testament to her philosophy on open learning, she spent the last year studying sculpture at the Victorian College of the Arts to see how it could influence her work. "Sculpture as a medium is really interesting, since it is so open and undefined and allows freedom of thought and expression. It's a great medium to investigate ideas that can't be realised in the architectural world."
It's this kind of mentality that makes Nowak an astute observer and a learned one at that. In Melbourne, she absorbed what she could while working with architect, John Wardle, for two and a half years. It was a good position to be in as she pursued her first degree in architecture from the University of Melbourne. But Sweden eventually called for her. After the first stint in Stockholm (and Ethiopia), Nowak returned to work with Fiona Dunn. Upon graduating, she went back to Stockholm to work for Spridd Arkitekter before returning to Melbourne once more. Ultimately, she settled back at home, working with Allen Naughtin Architects in 2009, until recently going independent in 2010.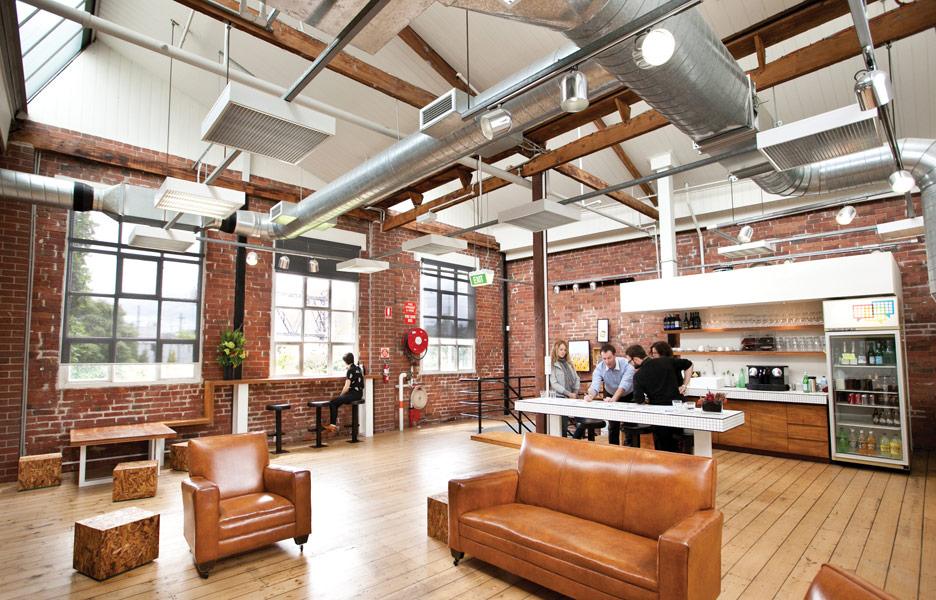 Self-propelled since then, Nowak has picked up her first clients quickly. Elmwood Design, an international brand/design consultancy company needed to set up a new office in South Melbourne and space was ripe for her to dig in. As evidenced by the studio's applied use of breakout spaces and physical hierarchy, Nowak's design, in this case, proved her practical skills and resourcefulness in finding affordable materials and applying them appropriately. Having witnessed the impact of space on staff wellbeing in Sweden, she turned much of the warehouse space into pockets for living and working – adapting heights, materials and lighting conditions according to the many different functions of the space.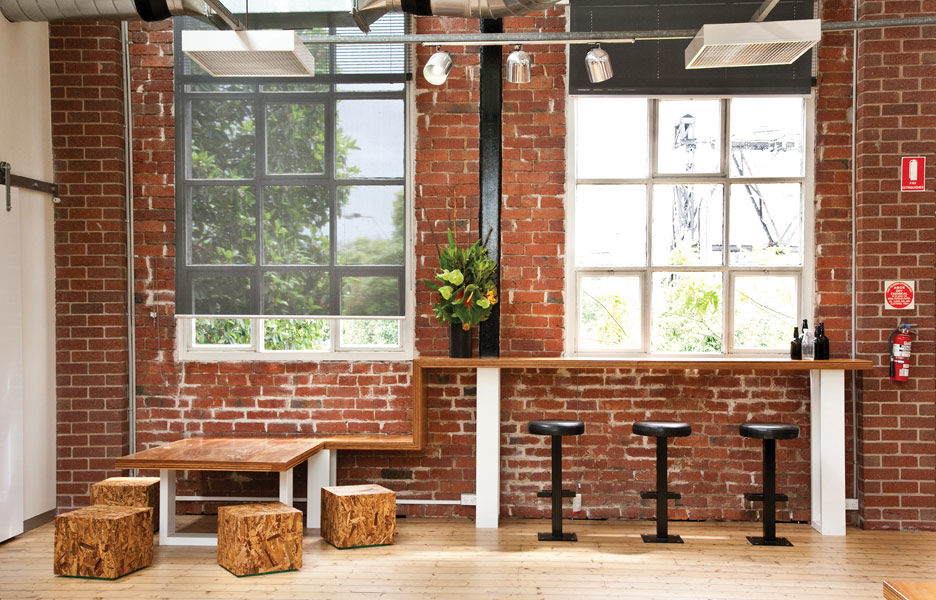 This human-centred approach to design was also applied to a recent project for Melbourne DJ Dean Cherny. The brief was to convert the garage attached to Cherny's home (a Holger & Holger design from 1972) into a music studio, a place where he could produce, record and store his coveted collection of music. While the music storage system is the visual feature of the studio, the function of using the space as a place to produce music was equally important for Cherny. "The public interface of the studio on the lower level takes on a social and playful character with art and installations taking the foreground," explains Nowak.
"Even though projects like these are on a much smaller scale than the work I envisaged myself doing when I was a student in Ethiopia, I still keep a similar mindset – which is to innovate a solution, whether it's for designing a massive vertical farm, or just a connection for a footrest."
–
Read a profile with Branch Studio Architects.
With the release of Herman Miller's Byne system, Woods Bagot's Sue Fenton gives an industry perspective on the furniture company's workspace innovations.